COURSE OVERVIEW
The Professional Diploma of Aesthetic Medicine will help you acquire the most advanced clinical knowledge and critical awareness of aesthetic medicine principles and treatment options. The course has been designed for medical practitioners who wish to build on the knowledge gained from the Professional Certificate and Advanced Certificate of Aesthetic Medicine. The pre-requisite for this course is the completion of the two-day Expert Workshop in Aesthetic Medicine, which has a greater focus on difficult and complex cases in aesthetic medicine. Submission and analysis of medical practitioners' own cases are a key feature of this course.
This course is the final part of the three-part Professional Diploma of Aesthetic Medicine. The education pathway is Professional Certificate of Aesthetic Medicine, Advanced Certificate of Aesthetic Medicine and Professional Diploma of Aesthetic Medicine + Expert Workshop.
ENTRY REQUIREMENTS AND COURSE REQUISITES
This course is for General Practitioners only. Participants must have completed the Advanced Certificate of Aesthetic Medicine course (or a qualification deemed equivalent) and HealthCert also highly recommends successful completion of at least 50 cases of aesthetic medicine prior to enrolment.
Recognition of Prior Learning
Professionally accredited qualifications and prior studies may be recognised for entry into this course. Please send an email to credit@healthcert.com for an individual assessment of your prior qualifications and experience. This email should contain information about your educational history and work experience that specifically pertain to the content and procedures covered in the Professional Certificate of Aesthetic Medicine and Advanced Certificate of Aesthetic Medicine. Please include any applicable certificates and course outlines from previous education. The relevant Course Chair will make a determination on your application within three working days.
COURSE CONTENTS
The program provides advanced training in aesthetic medicine, allowing practitioners to manage more complex aesthetic procedures. Participants must complete the mandatory face-to-face Expert Workshop including practical sessions under the guidance of experienced clinicians.
The Expert Workshop (Pre-requisite of the Professional Diploma) covers:
Vascular treatments, hair removal, and scar management
Pigmentation disorders and melasma
Resurfacing (CO2 laser, Erbium laser, radiofrequency)
Cryolipolysis and body shaping
Acne and rosacea treatments
Difficult Botulinum toxin cases
Dermal fillers for forehead and temples
Course participants will:
Observe experts performing aesthetic medicine techniques on a large screen with close-up camera during the face-to-face Expert Workshop.
Perform aesthetic techniques in a simulated environment and receive feedback during the face-to-face Expert Workshop.
Participate in online discussion of patient cases, evaluate and make decisions.
Receive a comprehensive course folder and research/readings in the field.
Receive ongoing post-course support through webinars and case reviews.
Optional aesthetic medicine clinical attachments are also available at dedicated aesthetics clinics.
OUTLINE: EXPERT WORKSHOP
(Pre-requisite of the Professional Diploma course)
Saturday
| | | |
| --- | --- | --- |
| Time | Session | Topic |
| 8:00am - 8:30am | Registration | |
| 8:30am - 10:00am | Session 1 | Laser use: Pigment melasma and resurfacing |
| 10:00am - 10:30am | Morning Tea | |
| 10:30am - 12:00pm | Session 2 | Ultrasound and radio frequency treatment |
| 12:00pm - 1:00pm | Lunch | |
| 1:00pm - 2:30pm | Session 3 | Acne and rosacea |
| 2:30pm - 3:00pm | Afternoon Tea | |
| 3:00pm - 4:30pm | Session 4 | Advanced Botulinum toxin |
Sunday
| | | |
| --- | --- | --- |
| Time | Session | Topic |
| 8:30am - 8:45am | Arrival | |
| 8:45am - 10:15am | Session 5 | Non-aesthetic use of lasers |
| 10:15am - 10:45am | Morning Tea | |
| 10:45am - 12:15pm | Session 6 | Dermal fillers |
| 12:15pm - 1:15pm | Lunch | |
| 1:15pm - 2:45pm | Session 7 | Cryolipolysis and body shaping |
| 2:45pm - 3:15pm | Afternoon Tea | |
| 3:15pm - 4:45pm | Session 8 | Complex case discussions |
Our team of exceptional instructors consists of highly trained sub‐specialised general practitioners who have successfully incorporated aesthetic medicine services into their practice. You will have access to valuable 12 month web-based support with the opportunity to ask the instructors any questions you may have as you implement your learning.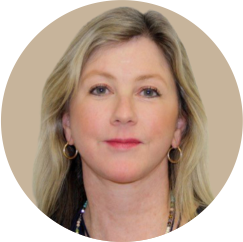 Dr Jenny Kimmins
MBBS, FRACGP, Dip. Derm
Fellow of the Cosmetic Physicians College of Australasia
Aesthetic Medicine Physician and Medical Director at Southern Cosmetics, Victoria
HealthCert Course Chair for Aesthetic Medicine
Dr Jenny Kimmins spent many years in General Practice before developing an interest in management and treatment of skin conditions. She has over 10 years' experience in cosmetic medicine, including the management of acne and rosacea, laser skin treatments, dermal fillers and anti-wrinkle injections. She is a lecturer and trainer in aesthetic medicine and injectable cosmetic treatments. Jenny completed a postgraduate Diploma in Dermatology with the Australian Institute of Dermatology and is a trained skin cancer physician with a special interest in sun-damaged skin. She was recently awarded a Fellowship of the Cosmetic Physicians College of Australasia.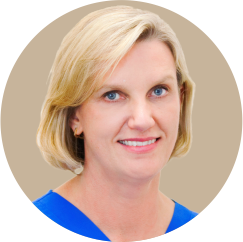 Dr Dianne King
Skin Cancer Doctor at New Town Skin Cancer Centre
B.Med Sci (UTAS), MBBS ( UTAS), DCH (London), DRANZCOG, FRACGP, DPD (Cardiff), MMed (Skin Cancer), Dip. Aesthetic Medicine (AAAM)
Dr Dianne King graduated from the University of Tasmania in 1989. She practiced as a general practitioner, starting out as an associate at Moonah Family Medical Centre, before becoming a partner and establishing her own general practice with two colleagues at Stoke Street Family Medical Centre. She went on to establish New Town Skin Cancer Medicine two years later.
Dianne began subspecialising in Skin Cancer Medicine over 15 years ago when she completed her Masters in Medicine. She regularly upskills through university-certified courses in skin cancer surgery, dermoscopy and therapeutics, and actively lectures in aesthetic dermatology.
Dianne is on the Board of Melanoma Tasmania, a not-for-profit organisation formed to raise awareness of melanoma in Tasmania and to provide patient and family support for those diagnosed with it. She is passionate about teaching younger generations about skills in dermoscopy and teaches medical students at the University of Tasmania. Dianne strives towards a world where nobody dies from skin cancer.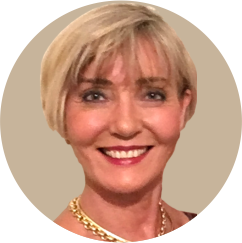 Dr Isabelle Jonsson-Lear
MBChB FRACGP FACCRM FACSCM FSCCA
Master degree in Primary Skin Cancer Medicine, The University of Queensland
Dr Isabelle Jonsson-Lear is a solo general practitioner with a special interest in skin cancer medicine. She is the owner of Haly Health and Skin Medical Centre in Kingaroy where she combines her passion for skin cancer medicine with the innovations of cosmetic medicine. Due to the shortage of medical practitioners in the area, she devotes half her time towards general practice, aged care and occupational health.
Isabelle graduated from the University of Stellenbosch in South Africa in 1976 and immigrated to Australia in 1999. Before moving into private practice, she was the Senior Medical Superintendent of a 540-bed regional hospital in Zululand where she gained and perfected her surgical skills. In 2003, she gave up rural obstetrics and embarked on a career in skin cancer medicine, completing a Masters in Primary Skin Cancer Medicine in 2006. In 2012, she became a fellow of the Skin Cancer College Australasia (SCCA) and of the Australian College of Skin Cancer Medicine (ACSCM).
Isabelle has a great passion for teaching and passing her extensive experience in rural practice onto the next generation. She held a position as a Senior Lecturer with The University of Queensland for over 10 years. She has also taught medical students from Bond University, Griffith University and John Flynn University.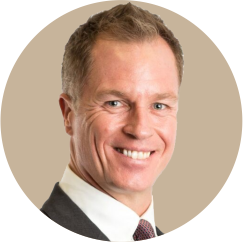 Dr Anthony Rixon
MBBS, FRACGP, MMed, DRCOG, B.Biomed.Sc
Medical Director, Main Street Cosmetic and Skin, Lilydale Victoria
Dr Anthony Rixon graduated from the University of Queensland in 2001 with a post-graduate degree in Medicine. Prior to this, he undertook a Bachelor of Biomedical Science majoring in Physiology. He has trained extensively in hospitals both in Australia and overseas.
In 2009, he completed specialist training in general practice, achieving his Royal Australian College of General Practice Fellowship (FRACGP). He has since focused on skin and cosmetic medicine. Anthony has also completed a Masters of Medicine specialising in skin cancer. This is recognised as the most comprehensive qualification in skin cancer diagnosis and treatment. Additionally, he has detailed knowledge of facial anatomy and understands the intricacies of structures underneath the skin.
Anthony is recognised as a skilful injector through his participation in advanced workshops on dermal filler and Botulinum Toxin. He regularly attends conferences showcasing the most current information on cosmetic medicine, staying up-to-date with the latest technologies and techniques.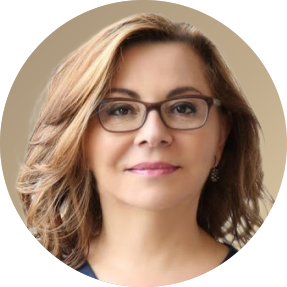 Dr Mirjana Janjic
FRACGP, CPCA, AAAM
Dr Mirjana Janjic has a special interest in women's health. During 20 years' experience in general practice, Mirjana treated many women's health problems which led her to specialise in medical laser treatments. She trained under specialist gynaecologists Dr Sabina Sencar and Dr Urska Bizjak Ogrinc – pioneers in the use of minimally invasive gynaecological laser procedures.
Mirjana now provides medical and aesthetic laser treatments and trains doctors on the use of laser therapies out of her own medical rooms in Box Hill, Melbourne. Striving for excellence in medicine, Mirjana is continuously perfecting her expertise in laser and aesthetic techniques to deliver the best care for her patients.
MELBOURNE
7 - 8 July 2018
Melbourne Convention & Exhibition Centre
SYDNEY
22 - 23 September 2018
International Convention Centre Sydney
Brisbane
2 - 3 March 2019
Brisbane Convention & Exhibition Centre
Quality assured by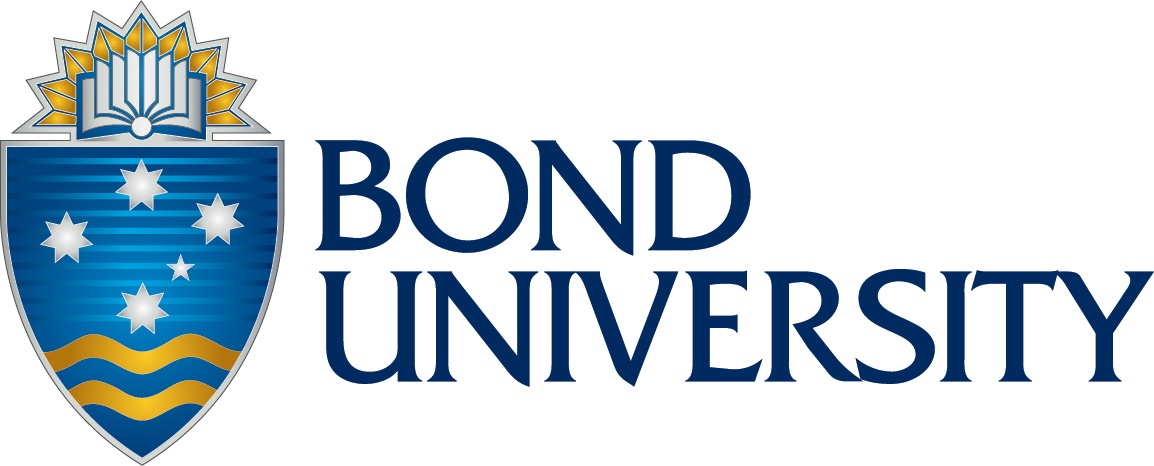 Clinical attachment with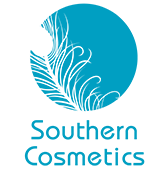 Clinical attachment with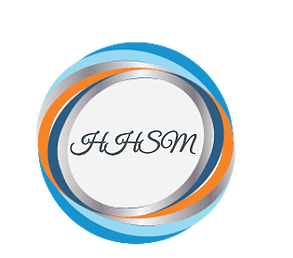 Accredited by

Accredited by

Recognised by