ADVANCED CERTIFICATE
Aesthetic Medicine
Increase your clinical knowledge of aesthetic principles and the safe practice of evidence-based cosmetic treatments.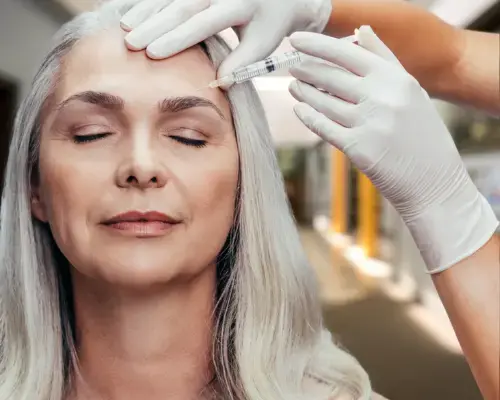 Gain a new level of confidence and competence in your aesthetic practice and add more advanced cosmetic services to your clinic.
Add laser, hair removal, and advanced cosmetic injecting techniques to your practice.

This course is perfect for practitioners with prior training and experience.




This course is for medical doctors and International Medical Graduates.

CPD-accredited and university-assured.

CPD requirements
Fulfils 50 hrs for medical professionals in Australia*


Study modes
100% online
Online + workshop


Course fee
from $2495
Special rates available


Study duration
88.5 hrs
Self-paced


Workshop dates & locations
23 Sep in Brisbane
21 Oct in Melbourne
2024
02 Mar in Brisbane
13 Apr in Sydney
25 May in Melbourne
24 Aug in Brisbane
21 Sep in Sydney
12 Oct in Melbourne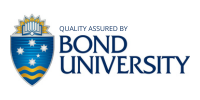 Understand anatomy and manage complications to improve patient safety.
Utilise chemical peels for skin rejuvenation and sun damage repair.
Administer advanced Botulinum toxin treatments for a full-face approach.
Upskill in laser treatments for vascular and pigment conditions, tattoo and hair removal.
Get unlimited access to all course content, additional learning materials, ongoing post-course support, and more.
*These topics are covered during the face-to-face sessions in the optional skills workshop.
Introduction to skin ageing principles

In this section, the process of skin ageing is examined including what happens as skin ages and the causes of skin ageing including intrinsic and extrinsic factors.
Complications including relevant anatomy

This module details injectable procedures including deoxycholic acid, botulinum toxin, dermal fillers and biostimulators. Severe reactions including syncope, seizures and anaphylaxis are detailed.

Ptosis, skin irritations, bruising, dysphagia, dysphonia, pain, granulomas, necrosis, asymmetry, discolouration, oedema, angioedema, lumps/nodules, infection, biofilm and vascular occlusion are some complexities covered in this module.

Prevention strategies to minimize adverse outcomes are outlined and symptoms of complications and managing these complications are included.
Advanced chemical peels* and cosmeceuticals

Unit one focusses on chemical peels. Different peel options are described to determine the most appropriate treatment plan. Indications and contra-indications are described. The benefits of chemical peels are listed and an introduction of combination and progressive peels is provided.

The patient consultation including skin assessment and the steps to perform a peel are included. Recognising and managing adverse effects finalizes this unit.

Unit two outlines the difference between cosmetics and cosmeceuticals and the role cosmeceuticals play in aesthetic medicine. It outlines how to identify skin conditions that would benefit from cosmeceuticals and how to prescribe cosmeceuticals as part of aesthetic medicine.

The classification of cosmeceuticals and an explanation of cosmeceutical ingredients including AHA, BHA, antioxidants, vitamins, retinoids, depigmenting agents, botanicals, peptides and exfoliants are detailed. The module concludes with information on how to prepare the skin, regime options and aftercare.
Advanced Botulinum toxin and hyperhidrosis*

This cosmetic injections course module opens with revision of facial anatomy and techniques taught in the professional certificate.

Unit two focuses on the lower face and includes techniques and issues associated with the nasalis, 'gummy smile', lip lines, depressor anguli oris, mentalis and masseters areas.

Unit three focusses on the platysma area including anatomical considerations and how to approach treatment for this area.

Unit four outlines hyperhidrosis and how this can be treated in an aesthetic clinic. The technique and side effects are detailed for the underarm, face, upper lip palms and soles.
Advanced dermal fillers*

This module explores advanced dermal filler applications commencing with when to use a needle versus cannula and covers the periorbital, brows, midface including pre-auricular and lower face areas. It describes different techniques that can be used for both men and women and how to manage complications.

Unit three outlines the use of dermal fillers for the lower face including accordion lines, chin, perioral, lips and jaw line. Relevant anatomy is revised and chin augmentation assessment rules are included.

The final unit introduces skin boosters and their role in aesthetic medicine.
Lasers: vascular conditions*

This module commences with listing the contraindications for the use of lasers. The premise of using lasers is knowing that laser technology and selection are related to wavelength, pulse duration, fluence and spot size. Various laser options including modes of operation assist in determining what lasers could be used for what conditions.

The use of lasers for treating superficial and deeper vessels is included. Congenital vascular conditions including port wine stain, haemangiomas and lymphangiomas are described.

The module then moves to treating acquired vascular conditions such as cherry angiomas, spider naevi, venous lake, telangiectasia, rosacea, poikiloderma of civatte and peri-orbital vessels.
Lasers: pigment conditions*

This module commences with outlining the considerations when deciding which laser to use for treating pigmented skin conditions. Laser treatment options for epidermal and dermal congenital and also epidermal and dermal acquired pigments are listed.

Melasma treatments including melasma with vascular components treatments are outlined. The side effects of laser treatments are listed including the management of these side effects.
Lasers: tattoo and hair removal*

In this laser tattoo removal course, unit one focusses on laser assisted tattoo removal and the classification of types of tattoos and inks used that will determine the outcomes of tattoo removal. Each type of tattoo is detailed: amateur, professional, cosmetic, traumatic and medical tattoos. Tattoo colours, particle size and depth are considered when deciding laser treatment. Laser settings vary depending on the ink particle sizes. Patient preparation and post operative care are addressed including managing any complications.

Unit two focusses on laser assisted hair removal. The hair follicle structure and growth phases are discussed including the two types of hair – vellus and terminal. Descriptions of how the lasers destroy the hair bulb and histology are provided.

The module then moves to laser safety and settings. Patient preparation prior to the procedure, post procedure and possible complications finalise this module.
Sclerotherapy*

This module commences with an overview of sclerotherapy and how it can be adapted for clinical practice. The venous anatomy and physiology are outlined including deep veins, perforators, superficial veins, varicose veins, reticular veins and spider veins.

The patient examination, investigation and treatment planning for both the doctor and patient are outlined. Clinical and animated images are provided throughout the module.

Unit three focuses on sclerotherapy complications and their management including telangiectatic matting, hyperpigmentation, skin ulcers/cutaneous necrosis, arterial injection, allergy, anaphylaxis, STP, DVT and neurological complications. A guide to incorporating sclerotherapy into clinical practice finalizes this module.
Additional information: the skin therapist role, laser safety information, business considerations

This information describes the role of the aesthetic skin therapist and includes a draft position description. An interview with a skin therapist and a recording of a face massage performed by a skin therapist feature in this section.

This section outlines the laser safety considerations including Australian authorities by state, administration and practice controls, risk assessment, incident reporting and compliance guide.

This information outlines the personal journey of a general practitioner who branched out into aesthetic medicine.
Did you know you can also study most of these course modules in HealthCert 365?
If you're not interested in pursuing a full certificate in this field but simply want to enhance your skills in specific topics covered in this course, you can access the content of this and other courses for a flat fee of $83 per month (paid annually) within HealthCert 365.

Dr Paul Davis
Honorary Lecturer in Pathology, The University of Queensland
Dr Simon Clark runs the pathology component of the postgraduate certificate courses in skin cancer medicine at The University of Queensland and lectures in the Masters of Medicine course. He has been involved in dermatopathology education for more than 20 years, training registrars in dermatology, pathology and plastic surgery. More recently he has been active in GP education. One of the best known dermatopathologists in Australia, Simon was recently appointed a visiting professor in dermatology at the Tehran University of Medical Sciences.

Dr Jenny Kimmins
MBBS, FRACGP, Dip. Derm
Fellow of the Cosmetic Physicians College of Australasia

Aesthetic Medicine Physician and Medical Director at Southern Cosmetics, Victoria

HealthCert Course Chair for Aesthetic Medicine
Dr Jenny Kimmins spent many years in General Practice before developing an interest in management and treatment of skin conditions. She has over 10 years' experience in cosmetic medicine, including the management of acne and rosacea, laser skin treatments, dermal fillers and anti-wrinkle injections. She is a lecturer and trainer in aesthetic medicine and injectable cosmetic treatments. Jenny completed a postgraduate Diploma in Dermatology with the Australian Institute of Dermatology and is a trained skin cancer physician with a special interest in sun-damaged skin. She was recently awarded a Fellowship of the Cosmetic Physicians College of Australasia.

Dr Anthony Rixon
MBBS, FRACGP, MMed, DRCOG, B.Biomed.Sc
Medical Director, Main Street Cosmetic and Skin, Lilydale Victoria
Dr Anthony Rixon graduated from the University of Queensland in 2001 with a post-graduate degree in Medicine. Prior to this, he undertook a Bachelor of Biomedical Science majoring in Physiology. He has trained extensively in hospitals both in Australia and overseas.

In 2009, he completed expert training in general practice, achieving his Royal Australian College of General Practice Fellowship (FRACGP). He has since focused on skin and cosmetic medicine. Anthony has also completed a Masters of Medicine specialising in skin cancer. This is recognised as the most comprehensive qualification in skin cancer diagnosis and treatment. Additionally, he has detailed knowledge of facial anatomy and understands the intricacies of structures underneath the skin.

Anthony is recognised as a skilful injector through his participation in advanced workshops on dermal filler and Botulinum Toxin. He regularly attends conferences showcasing the most current information on cosmetic medicine, staying up-to-date with the latest technologies and techniques.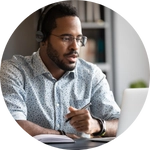 Study at your own pace and to your own schedule.
View and replay video lectures at your convenience.
Participate in online case discussions with your peers.
Attend or watch recordings of live tutorials with experts in this field.

Complete your assessment online and receive your CPD points and certificate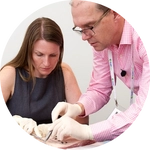 Complete your course online and receive all the benefits of online study, then put theory into practice at a small-group workshop.
Gain hands-on practise in various procedures covered in the course under expert guidance.
Workshops are available in Brisbane, Melbourne, Perth, and Sydney.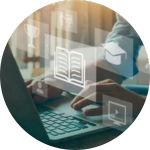 Easily meet your CPD requirements and gain valuable skills – all in one place for $83 per month.
Customise your learning experience by accessing and focusing only on course modules that interest you the most.

Gain access to 200+ additional CPD activities and 50-hour special focus CPD programs, sourced from all HealthCert university-assured programs.
Bundle two courses and save 5%, or three courses and save 10% upon enrolment.
Talk to us about deferred payment options, registrar scholarships and special rates.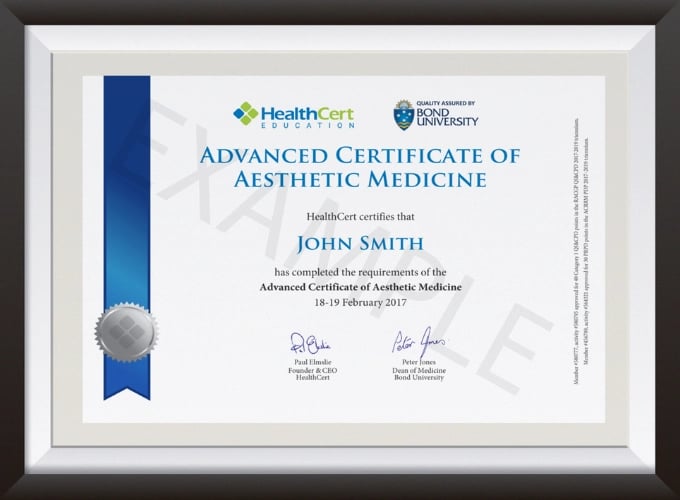 This is a very effective course which enhances your knowledge in aesthetic medicine in a short period of time. Highly recommended.
The Advanced Certificate of Aesthetic Medicine gave a broad overview of aesthetic medicine - good for a doctor who is thinking of entering the field.
I really enjoyed this course and look forward to the third part of this pathway. The presentations and course material were so relevant!
The course was well planned and so informative and interesting. Well organised with a great team to keep me on track. Lots of new information and so much fun! Thank you.
Having completed six HealthCert courses now, I am feeling professionally confident and am able to consider a future in aesthetic medicine. I have gained valuable knowledge and confidence in my subspecialities of interest. The courses have allowed me to develop and grow professionally as well as network with some fabulous professionals.
RACGP Activity Number
Activity Title
Education Hours
Performance Hours
Total Hours
Lasers: Vascular conditions
5
5
10
Lasers: Tattoo and Hair Removal
5.5
5
10.5
Lasers: Pigment conditions
4
5
9
Advanced Chemical Peels and Cosmeceuticals
4
5
9
Complications including relevant anatomy
4.5
5
9.5
Advanced Botulinum toxin and hyperhidrosis
4.5
5
9.5
Advanced dermal fillers
5.5
5
10.5
Skin ageing principles
4.5
5
9.5
Sclerotherapy
6
5
11
Note: The workshop is not accredited, and it is a self-submitted activity.
Outcome measurement activities are not a requirement of our professional and advanced certificates. You may use an optional HealthCert outcome measurement activity or develop your own.
HealthCert provides several options to meet your outcome measurement hours requirement. These options are self-submitted activities and hours may vary depending on your focus area.
Plan Do Study Act (PDSA) options on a specific topic.
Plan Do Study Act (PDSA) on your identified area. A generic template is provided.
Outcome Improvement Activity relating to specific topics within the course.
The purpose of outcome measurement activities is to improve your clinical confidence in managing an identified learning gap. The outcome improvement activities are designed to examine current clinical care, align clinical practice with best practice standards and identify opportunities for improvement.
Entry requirements

The Advanced Certificate of Aesthetic Medicine will meet the needs of medical professionals who are interested in enhancing their clinical knowledge in aesthetic principles and the safe practice of the latest evidence-based aesthetic medicine procedures. Ideal for practitioners who are considering working in the field, the course provides a new level of confidence and competence relevant to primary care, enabling participants to integrate cosmetic services into their day-to-day work.

This course is for physicians, nurse practitioners and degree-qualified nurses who are registered with AHPRA. Participants must have completed the Professional Certificate of Aesthetic Medicine (or a qualification deemed equivalent) and HealthCert also recommends successful completion of at least 25 cases of aesthetic medicine prior to enrolment.

Participants do not have to pass an IELTS test but, as the courses are delivered in English, proficiency in listening, reading and writing in English is assumed.
Recognition of prior learning (RPL)

Professionally accredited qualifications and prior studies may be recognised for entry into this course. Please send an email to credit@healthcert.com for an individual assessment of your prior qualifications and experience.

This email should contain information about your educational history and work experience that specifically pertain to the content and procedures covered in the Professional Certificate of Aesthetic Medicine. Please include any applicable certificates and course outlines from previous education.

The relevant Course Chair will make a determination on your application within two to three weeks.
Certification

This certificate course meets the minimum 50 hours CPD annual requirement across all three mandatory CPD activity types, provided an outcome measurement activity with a minimum of five hours is completed. You may use an optional HealthCert outcome measurement activity or develop your own.

Outcome measurement activities are not a requirement of Professional or Advanced Certificates.

Upon successful completion of the course requirements, course participants will receive the Advanced Certificate of Aesthetic Medicine certificate.

This certificate course:

Qualifies for CPD hours from the Royal Australian College of General Practitioners (RACGP).

Qualifies for CPD hoursfrom the Australian Council of Rural and Remote Medicine (ACRRM).

Is recognised by the Hong Kong College of Family Physicians (HKCFP). The HKCFP recognises all courses endorsed by the RACGP. Points are calculated differently.

Is a self-submitted activity in Dubai. The number of CPD hoursmust be stated on the certificate. Please contact PLD@dhcr.gov.ae for more information.

Is a self-submitted activity in the UK. CPD events overseas, applicable to a doctor's scope of practice, may be submitted for revalidation. Please confirm with your Responsible Officer.

Is a self-submitted activity in Canada through the College of Family Physicians of Canada. Contact mainprocredits@cfpc.ca for more information.
Is recognised by the Royal New Zealand College of General Practitioners (RNZCGP). Learn more about practising cosmetic medicine in New Zealand here.

Meets World Federation of Medical Education standards.

Is quality-assured by Bond University.

Has been independently developed with subject experts and does not receive education grants from any pharmaceutical company.

To learn more about the delivery of certificates in Australia and overseas, please visit our FAQs.
Pathways

Professional Diploma Pathway

This course is the second stage of the diploma pathway. The full pathway is the Professional Certificate of Aesthetic Medicine the, Advanced Certificate of Aesthetic Medicine and the Professional Diploma of Aesthetic Medicine.

Postgraduate Pathway for Aesthetic Medicine with the University of South Wales

This pathway is suitable for doctors who are mainly interested in clinical academic study. The Postgraduate Diploma and Master of Science in Cosmetic Medicine is studied entirely online through Diploma MSc and awarded by the University of South Wales (UK). Medical professionals who successfully complete the HealthCert Professional Certificate, Advanced Certificate and Professional Diploma of Aesthetic Medicine will be eligible to apply for Recognition of Prior Learning (RPL) for module 1 of the Postgraduate Diploma of Cosmetic Medicine which will save them time and fees. When the Postgraduate Diploma has been successfully completed, doctors can apply for credit towards the MSc in Cosmetic Medicine awarded by the University of South Wales. Please apply directly.

Certified Clinical Attachments Pathway

Clinical attachments are optional and available on a 1:1 basis. These provide the opportunity to observe aesthetic medicine and ask questions of the expert performing the procedures. HealthCert certificates are awarded for participating in clinical attachments. Many doctors find this a very valuable learning experience.
University quality-assured and CPD-accredited education provider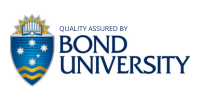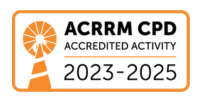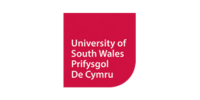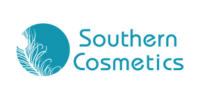 Frequently asked questions
What are the costs and payment options of the course?

Fees will vary based on the program and study option selected (fully online vs online + optional practical workshop). Payments can be made upfront or in monthly instalments. Special rates and various payment options are available. GP registrars and doctors in training enjoy a scholarship of up to $500. Talk to us to learn more.
What is the Alumni Support Program?

Completion of any HealthCert course or attendance at an event will enable you to access the HealthCert Alumni Program which includes:

Access to special alumni rates for new courses when they are released.
Special alumni price for HealthCert Conferences.
Exclusive advanced access to HealthCert events.
Regular Alumni Webinars pertaining to the course(s) you have attended. These will provide content review of the course and an opportunity to discuss case studies.
Access to the video lectures as seen during the course(s) that you have attended.
How will I receive my certificate?

HealthCert Education is pleased to issue digital credentials for alumni. Digital credentials are a permanent online record of your successful completion of a HealthCert course and are issued to all course participants in addition to PDF certificates. If you are based in Australia, you also have the option to order a hard copy of your digital certificate for a small additional fee.
Want to stay up-to-date with the latest case studies, podcasts, free video tutorials and medical research articles pertinent to primary care?