Partners, Products and Resources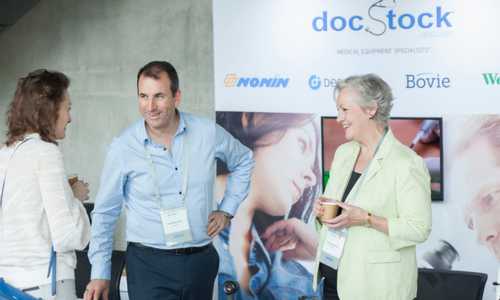 Save $150 on Electrosurgical Units from DocStock



Exclusive offer for HealthCert alumni
Order the Bovie 942 or Conmed Hyfrecator 2000 Electrosurgery Units online by 11 August 2023 and save $150+GST!
Discount applied at checkout.
EOFY savings continue until Monday at MSR


Check out the huge range of EOFY deals from Medical & Surgical Requisites (MSR) available in June and July only.
Hurry — these special savings end this Monday, 31 July 2023.
Free online CPD activity for GPs and pharmacists on actinic keratosis
Free online accredited education activity on the assessment and management of actinic keratosis (AK) / solar keratosis / sunspots.
The presence of multiple AKs is a sign of significant UV damage and increased risk of keratinocyte cancers. Advance your management of AKs with a focus on treating both clinical and subclinical lesions.
Complimentary financial
health check


Receive a complimentary financial health check for your practice with Integer Financial Group, a boutique financial services firm specialising in personal insurance, superannuation and wealth creation advice for medical professionals.
The team will guide you through the process of obtaining financial peace of mind for you and your family. Through their trusted partners they also offer accounting, finance, SMSFs and indemnity insurance.
Complete the form to receive more information from HealthCert's valued partners.

Lutronic is a leading innovator of aesthetic and medical advanced laser and related technology, established over 20 years ago to bring intuitive, robust, versatile devices which are affordable and efficacious to the worldwide medical community.

Committed to improving medicine, Lutronic partners with key opinion leaders to advance science and ensure efficacy of its systems. All systems are versatile and offer multiple setting and treatment options for customised treatments, which optimise outcomes for a wide variety of conditions and treatments including melasma, tattoo removal, soft tissue incision, vascular, hair removal, wrinkle reduction, rejuvenation, body/face contouring, chronic pain, healing and more.

InnovaMed Aesthetics Australia – a company dedicated to revolutionizing the aesthetic industry through innovative and cutting-edge technologies. Our mission is to provide safe, effective, and non-invasive solutions that enhance the beauty and well-being of our clients. We take pride in introducing three remarkable products that will redefine the industry standards.

Our K-Laser devices are specifically designed for professionals and are equipped with a variety of advanced features, including portability, multi-wavelength, multi-phase capabilities, and full configurability. Our high power Class IV laser units are carefully crafted to meet the needs of practitioners in a variety of fields.

We utilize two different technologies based on the specific applications required, ensuring that our devices are optimally suited for each use case.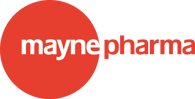 Mayne Pharma is an ASX-listed specialty pharmaceutical company focused on commercializing branded and generic pharmaceuticals.

We have a 40-year track record of innovation and success developing new oral drug delivery systems and these technologies have been successfully commercialized in numerous products that continue to be marketed around the world.

Research Review is an independent publishing company focused on making education easy. We harness the expertise of Australia's leading specialists to select and advise on the most important medical research and the local implications.

We condense what's important and bring it to subscribers on a regular basis as a four page PDF summary with a specialist opinion and a web link to the full study. These short summaries keep medical professionals up to date in any interest area in about 20 minutes.

Research Review is an independent publisher of electronic medical journals. The company produces publications focused on specialist areas of medicine to a subscribed database of health professionals. The journals are free to recipients and supported by sponsorship from companies with an interest in the area.
Why partner with HealthCert
Access to an engaged, motivated and self-funded audience – 400+ delegates per event
Course content is directly aligned with teaching our doctors how to use trades products or services = instant sell through & ROI
Direct access to GPs with limited competition from cluttered trade area (trade partners capped)
Selected and limited number of trade partnerships on offer at various package levels to suit all budgets
Staggered break times to ensure a consistent and engaged flow of traffic
Trade flyer and competition ensures all delegates visit each partner throughout our events
Delegate opt in lists (email addresses) for post event follow up
Ongoing access and promotional opportunities to our database of over 25,000
We had not exhibited at this type of educational events before and we were amazed at what could be accomplished with a focused group. We doubled our expected sales with a dozen systems sold in the two days. It is unusual to sell a lot of capital equipment off the stand these days and there were many more strong leads converted once people could consult with their partners or principle when they returned home.

Brian Marshall, DermapenWorld
Enquire about sponsorship opportunities
We are here to help
Get in touch with us
Our Education Advisors can assist you with any queries and tailor our education pathway to suit your current expertise, interests and career goals.