AdVANCED WORKSHOP
Intrauterine Systems
Gain an introduction to the insertion of intrauterine devices (IUDs) as a reversible contraceptive option for female patients.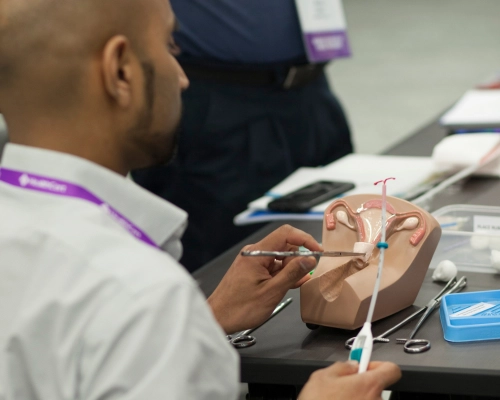 This workshop will give you the opportunity to practise IUD insertions and removals on simulated models and enable you to seriously consider this advanced procedure for long-term and reversible female contraception for your practice.
The workshop provides a step-by-step introduction to intrauterine systems and procedures.

This course is ideal for experienced doctors who already perform advanced clinical procedures and would like to offer IUDs for their female patients in primary care.




This workshop is for medical doctors and International Medical Graduates.

CPD-accredited.

Study modes
Online + workshop

Course fee
$1795
Special rates available



Workshop dates & locations
11 Nov in Brisbane
2024
3 Mar in Brisbane
26 May in Melbourne
22 Sep in Sydney


Learn about the management, mode of action, effectiveness, indications, contraindications, and possible complications involved with intrauterine devices.
Gain valuable insights into the necessary equipment required to achieve the best outcomes for your patients.
Learn the safety guidelines you need to know to avoid complications before, during, and after IUD insertion.
Plan patient counselling and support your female patients with contraception options.
Provide a highly sought-after service in women's sexual health with confidence and competence.
Attract new patients by providing IUD services.
Get unlimited access to all course content, additional learning materials, ongoing post-course support, and more.
Introduction to intrauterine systems

This session commences with outlining the reasons for using long acting and reversible contraceptive options and which types of intra-uterine contraceptive device (IUCD) are available. The modes of action are details including the advantages and disadvantages of levonorgrestrel-releasing intrauterine systems (LNG-IUS). Guidance criteria that enables and supports clinicians to deliver safe, evidence-based contraceptive care to women are provided. A comparison is made between the different IUCDs. The use of IUDs for non-contraceptive purposes including hormone therapy or menorrhagia is included. The session outlines the correct steps in the process of intrauterine procedures, emphasising training requirements, examination and investigation, timing and rare and unusual complications during insertion. Reducing insertion related pain and prevention of insertion crisis are the two topics that conclude this session.
Copper IUD and IUS practical

This session focusses on possible complications and management of IUDs, starting with intrauterine or extrauterine pregnancy. The session then continues with factors that influence malposition and expulsion, perforation or pelvic infection/pelvic inflammatory disease, bleeding or persistent pain and the management of these incidences. Furthermore, the removal of IUS (in women aged 50+ or of devices inserted in other countries) is described. A brief overview of copper IUDs is given, listing main mode of action, effectiveness and indications and contraindications. A comparison is made between levonorgrestrel-releasing intrauterine systems and coper IUDs as well as the advantages and disadvantages specific to copper IUDs. The session concludes with the use of copper IUDs as an emergency contraception and hormonal IUD effective options.
IUS practical and case studies

The session recognises the safety rules to avoid complications in intrauterine procedures, starting with a pre-insertion counselling checklist, including aspects like (contra-)indications/suitability, microbiological screening, timing of insertion and pre-medication. The session details the necessary equipment for intrauterine procedures, including a so-called emergency tray consisting of several drugs like Diazepam, Atropine and mefenamic acid. A description is given of the insertion process in which special attention is being paid to the necessity of patient informed consent. A post-insertion checklist is given including aspects like documentation, re-iteration of possible complications and discussion of follow-up.

The session concludes with an overview of the IUS removal procedure.
Case studies

This session examines different case studies. The first case study of this last session commences with the case of a 23-year-old nulliparous woman who wants to use an IUS because of dissatisfaction with the COC she is currently using. The second case study is of a 30-year-old mother of one who is currently breastfeeding. She had an occurrence of pelvic inflammatory disease. The final case study is of a 37-year old woman who has an IUCD sitting within the pelvic cavity. In all studies the questions and concerns of the patients are discussed in small groups and then the larger group. The session concludes with business considerations, including cost of providing IUD service, cost of equipment/consumables and cost comparisons.
Did you know you can also study most of these course modules in HealthCert 365?
If you're not interested in pursuing a full certificate in this field but simply want to enhance your skills in specific topics covered in this course, you can access the content of this and other courses for a flat fee of $83 per month (paid annually) within HealthCert 365.

Dr Nelum Dharmapriya
MBChB(UK), MRCP, FRACGP
Professor General Practitioner at Narangba Doctors, Queensland
Diploma of the Royal College of Obstetrics and Gynaecology, UK (DRCOG) 2000
Diploma of Family planning and Sexual Health Medicine, UK (DFFP) 2003
Obtained Letter of Competence in Intrauterine Techniques by FFPRHC, 2003
Dr Nelum Dharmapriya was born in Sri Lanka. She graduated from the University of Aberdeen, UK, in 1995 and was a partner at Heaton Norris Medical Centre in Stockport, UK, for seven years. Nelum arrived in Australia in 2009 and established Narangba Doctors in 2012. She is married with two teenage boys and loves to spend time outdoors – running, cycling, travelling and reading.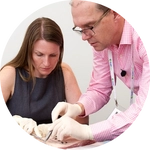 Complete course theory online, then put your knowledge into practice at a weekend small-group workshop.
Gain hands-on practise in the IUD insertion procedure under expert guidance using simulated models.
Workshops are available in Brisbane, Melbourne, and Sydney.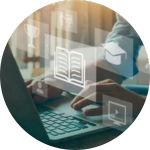 Easily meet your CPD requirements and gain valuable skills – all in one place for $83 per month.
Customise your learning experience by accessing and focusing only on course modules that interest you the most.

Gain access to 200+ additional CPD activities and 50-hour special focus CPD programs, sourced from all HealthCert university-assured programs.
Advanced Workshop of Intrauterine Systems
CPD accredited


One-day weekend workshop in Brisbane, Melbourne, or Sydney
Bundle two courses and save 5%, or three courses and save 10% upon enrolment.
Talk to us about deferred payment options, registrar scholarships and special rates.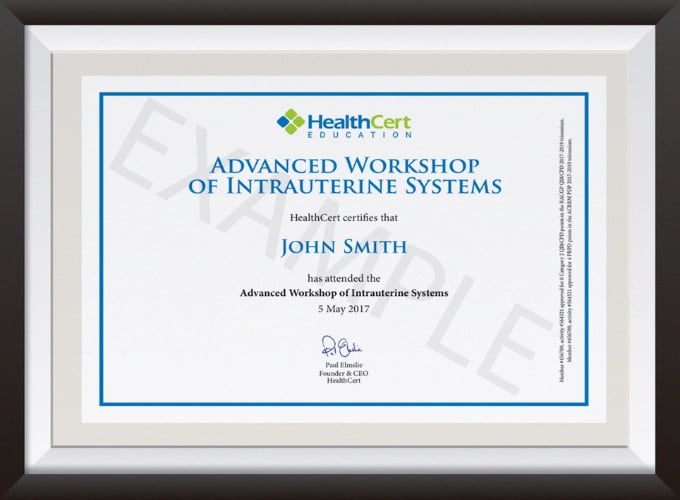 Nelum used very clear language and interacted well with the audience.
After this course, I feel confident in inserting IUD by myself.
The workshop offered very proper training in wonderful, well put-together presentations.
Precise and helpful presentation and videos.
The Advanced Workshop was a valuable learning experience. It was a relevant, informative and enjoyable course.

The Advanced Workshop of Intrauterine Systems was a very well organised hands-on experience. An excellent course equally valuable for doctors with no experience or with previous experience.

RACGP Activity Number
Activity Title
Education Hours
Performance Hours
Total Hours
Advanced Workshop of Intrauterine systems
4
5.5
9.5
Outcome measurement activities are not a requirement of our advanced workshops. You may use an optional HealthCert outcome measurement activity or develop your own.
HealthCert provides several options to meet your outcome measurement hours requirement. These options are self-submitted activities and hours may vary depending on your focus area.
Plan Do Study Act (PDSA) options on a specific topic.
Plan Do Study Act (PDSA) on your identified area. A generic template is provided.
Outcome Improvement Activity relating to specific topics within the course.
The purpose of outcome measurement activities is to improve your clinical confidence in managing an identified learning gap. The outcome improvement activities are designed to examine current clinical care, align clinical practice with best practice standards and identify opportunities for improvement.
Entry requirements

The Advanced Workshop of Intrauterine Systems is suitable for medical doctors and International Medical Graduates who are interested in performing IUD insertions and removals in the primary care setting, who also wish to gain an introduction to this advanced procedure. Participants can expect a step-by-step guide to the technique and valuable insights into the necessary approach to achieve the best outcomes for their patients.

The program assumes previous experience in clinical procedures.

Participants do not have to pass an IELTS test but, as the courses are delivered in English, proficiency in listening, reading and writing English is assumed.

Participants will require access to a computer/laptop, an internet connection and a basic level of technology proficiency to access and navigate the online learning portal.
Recognised prior learning (RPL)

Professionally recognised qualifications and prior studies may be recognised for entry into this course if the learning outcomes match exactly. Please ask a HealthCert Education Advisor for an individual assessment of your prior qualifications and experience.
Certification

Outcome measurement activities are not a requirement. You may use an optional HealthCert outcome measurement activity or develop your own.

Upon successful completion of the course requirements, course participants will receive the Advanced Workshop of Intrauterine Systems certificate, and CPD hours. Please contact us for more information.

This advanced workshop:

Qualifies for CPD hours from the Royal Australian College of General Practitioners (RACGP).

Qualifies for CPD hours from the Australian Council of Rural and Remote Medicine (ACRRM).

Is recognised by the Royal New Zealand College of General Practitioners (RNZCGP).

Is recognised by the Hong Kong College of Family Physicians (HKCFP). The HKCFP recognises all courses endorsed by the RACGP. Points are calculated differently.

Is a self-submitted activity in Dubai. The number of CPD hours must be stated on the certificate. Please contact PLD@dhcr.gov.ae for more information.

Is a self-submitted activity in the UK. CPD events overseas, applicable to a doctor's scope of practice, may be submitted for revalidation. Please confirm with your Responsible Officer.

Is a self-submitted activity in Canada through the College of Family Physicians of Canada. Contact mainprocredits@cfpc.ca for more information.

Meets World Federation of Medical Education standards.

Has been independently developed with subject experts and does not receive education grants from any pharmaceutical company.

To learn more about the delivery of certificates in Australia and overseas, please visit our FAQs.
Pathways
University quality-assured and CPD-accredited education provider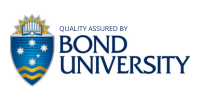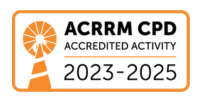 Frequently asked questions
What are the costs and payment options of the course?

Fees will vary based on the program and study option selected (fully online vs online + optional practical workshop). Payments can be made upfront or in monthly instalments. Special rates and various payment options are available. GP registrars and doctors in training enjoy a scholarship of up to $500. Talk to us to learn more.
What is the Alumni Support Program?

Completion of any HealthCert course or attendance at an event will enable you to access the HealthCert Alumni Program which includes:

Access to special alumni rates for new courses when they are released.
Special alumni price for HealthCert Conferences.
Exclusive advanced access to HealthCert events.
Regular Alumni Webinars pertaining to the course(s) you have attended. These will provide content review of the course and an opportunity to discuss case studies.
Access to the video lectures as seen during the course(s) that you have attended.
How will I receive my certificate?

HealthCert Education is pleased to issue digital credentials for alumni. Digital credentials are a permanent online record of your successful completion of a HealthCert course and are issued to all course participants in addition to PDF certificates. If you are based in Australia, you also have the option to order a hard copy of your digital certificate for a small additional fee.
Want to stay up-to-date with the latest case studies, podcasts, free video tutorials and medical research articles pertinent to primary care?