PROGRAM OVERVIEW
The latest trends in health and skin care result in an increased demand for skin repair and rejuvenation services – and skilled practitioners. Patients with clinical skin conditions prefer to receive these services from a trusted, qualified doctor rather than from a beautician or cosmetic nurse. Meeting your patients' aesthetic concerns and helping them to regain their healthy appearance and confidence will build long-term loyalty and add non-Medicare based revenue to your practice. This strictly science-based, not company-funded program is delivered by GPs for GPs and features expert demonstrations and training in the evolving field of aesthetic medicine. You will also acquire the medical and business knowledge required to integrate the services into your practice.
PROFESSIONAL CERTIFICATE OF AESTHETIC MEDICINE
The Professional Certificate course will help you develop solid foundation knowledge in aesthetic principles and the safe practice of quick, highly requested and low-cost-to-deliver aesthetic treatments for clinical conditions.
ADVANCED CERTIFICATE OF AESTHETIC MEDICINE
The Advanced Certificate course will increase your clinical knowledge in aesthetic principles and the safe practice of latest evidence-based aesthetic medicine procedures.
PROFESSIONAL DIPLOMA OF AESTHETIC MEDICINE
In the Professional Diploma course you will develop advanced clinical knowledge and critical awareness of aesthetic medicine principles and treatment options.
ENTRY REQUIREMENTS AND COURSE REQUISITES
This course is for general practitioners only.
No previous formal training is required for the Professional Certificate course.
Participants of the Advanced Certificate course must have successfully completed the Professional Certificate course or have equivalent qualifications.
In order to qualify for the Professional Diploma, participants must complete both certificate courses in sequential order.
PROGRAM CONTENTS
Professional Certificate of Aesthetic Medicine
Concepts of aesthetic medicine, facial ageing and skin classifications
Facial anatomy, facial anaesthesia and planning of cosmetic procedures
Introduction to chemical peels and topical skin treatments
Introduction to chemical composition and safe practice of Botulinum toxin
Introduction to dermal fillers and basic filler techniques
How to integrate aesthetic services into your practice
Advanced Certificate of Aesthetic Medicine
Complications including relevant anatomy
Sclerotherapy
Advanced Botulinum toxin and hyperhidrosis
Advanced chemical peels
Lasers: Hair and tattoo removal
Lasers: Vascular and pigment conditions
Advanced dermal fillers
Professional practice considerations for an aesthetic clinic
Professional Diploma of Aesthetic Medicine
(+ mandatory Complex Workshop)
Laser use: Pigment melasma and resurfacing
Ultrasound and radio frequency treatment
Acne and rosacea
Threadlifts
Non-aesthetic use of lasers
Dermal fillers, biostimulators and complex applications
Common modalities for non-surgical body contouring
Complex case discussions
Your instructors are widely regarded as some of the world's foremost specialists in skin cancer medicine and business management, including: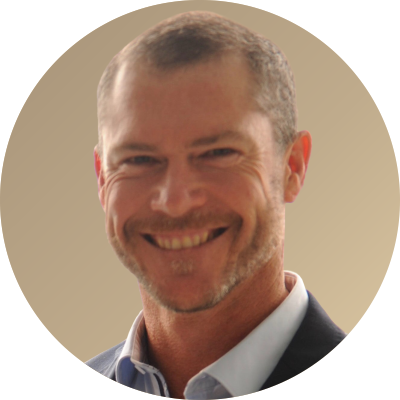 Dr Paul Davis
MBBS FRACGP FACRRM
Dr Paul Davis graduated from The University of Queensland in 1995 and trained and worked in rural general practice and anaesthetics. In the early 2000s with the emergence of new techniques in the treatment of varicose veins, he gained a keen interest in the field of phlebology. Dr Davis began to focus solely on phlebology in 2006 and gained postgraduate training in phlebology in Australia and the USA.  He is passionate about treating varicose veins and has established Varicose Vein Clinics in the Gold Coast and Brisbane. Dr Davis is a member of both the Australian and New Zealand Society of Phlebology and the American College of Phlebology.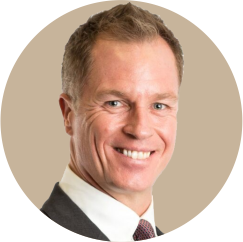 Dr Anthony Rixon
MBBS, FRACGP, MMed, DRCOG, B.Biomed.Sc
Medical Director, Main Street Cosmetic and Skin, Lilydale Victoria
Dr Anthony Rixon graduated from the University of Queensland in 2001 with a post-graduate degree in Medicine. Prior to this, he undertook a Bachelor of Biomedical Science majoring in Physiology. He has trained extensively in hospitals both in Australia and overseas.
In 2009, he completed specialist training in general practice, achieving his Royal Australian College of General Practice Fellowship (FRACGP). He has since focused on skin and cosmetic medicine. Anthony has also completed a Masters of Medicine specialising in skin cancer. This is recognised as the most comprehensive qualification in skin cancer diagnosis and treatment. Additionally, he has detailed knowledge of facial anatomy and understands the intricacies of structures underneath the skin.
Anthony is recognised as a skilful injector through his participation in advanced workshops on dermal filler and Botulinum Toxin. He regularly attends conferences showcasing the most current information on cosmetic medicine, staying up-to-date with the latest technologies and techniques.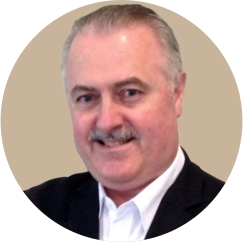 Dr Chris Clifopoulos
MBBS, MMed, GDEB
Skin Cancer and Aesthetic Medicine Physician, Croxton Medical Centre, Victoria
Principal doctor at Croxton Medical Centre, Dr Chris Clifopoulos established the practice shortly after completing his training as a resident doctor in St. Vincent's Hospital, Melbourne. He then obtained his equivalent qualification in Athens. Chris obtained his First Part qualification training for the Royal Australasian College of Dermatology in 1995. He also completed a postgraduate diploma of Epidemiology and Biostatistics in 1997 at the University of Melbourne. He completed his Master of Skin Cancer Medicine through The University of Queensland in 2011.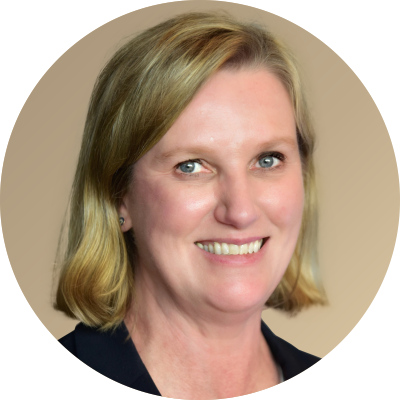 Dr Dianne King
Skin Cancer Doctor at New Town Skin Cancer Centre
B.Med Sci (UTAS), MBBS ( UTAS), DCH (London), DRANZCOG, FRACGP, DPD (Cardiff), MMed (Skin Cancer), Dip. Aesthetic Medicine (AAAM)
Dr Dianne King has been working as a family GP for over 20 years, a graduate from UTAS medical school in 1989.

She has had a keen interest in dermatology throughout this time and obtained her DPD in Cardiff while working in the UK during the early part of her career.

In the last 18 years, she has subspecialised in skin cancer medicine and surgery, obtaining her Masters of Medicine in Skin Cancer from UQ in 2010.

Di established one of the first standalone skin cancer clinics in Hobart with her business partners in 2009, and in recent years has undergone further training in aesthetic medicine. This has proven to be great adjunct to her skin cancer practice, evolving into a business model of the "one stop skin shop" where everything from skin cancer diagnosis and treatment, phototherapy for aesthetic and dermatological conditions, and various cosmetic treatments are available. Di has been actively involved as a guest lecturer for UTAS medical students in skin cancer for the past 10 years.

In her "spare" time, Di also lectures for HealthCert in the recently developed Aesthetic Medicine courses aimed at primary care and skin cancer physicians.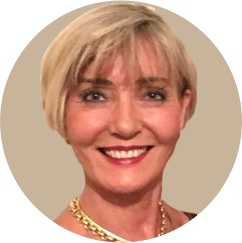 Dr Isabelle Jonsson-Lear
MBChB FRACGP FACCRM FACSCM FSCCA
Master degree in Primary Skin Cancer Medicine, The University of Queensland
Dr Isabelle Jonsson-Lear is a solo general practitioner with a special interest in skin cancer medicine. She is the owner of Haly Health and Skin Medical Centre in Kingaroy where she combines her passion for skin cancer medicine with the innovations of cosmetic medicine. Due to the shortage of medical practitioners in the area, she devotes half her time towards general practice, aged care and occupational health.
Isabelle graduated from the University of Stellenbosch in South Africa in 1976 and immigrated to Australia in 1999. Before moving into private practice, she was the Senior Medical Superintendent of a 540-bed regional hospital in Zululand where she gained and perfected her surgical skills. In 2003, she gave up rural obstetrics and embarked on a career in skin cancer medicine, completing a Masters in Primary Skin Cancer Medicine in 2006. In 2012, she became a fellow of the Skin Cancer College Australasia (SCCA) and of the Australian College of Skin Cancer Medicine (ACSCM).
Isabelle has a great passion for teaching and passing her extensive experience in rural practice onto the next generation. She held a position as a Senior Lecturer with The University of Queensland for over 10 years. She has also taught medical students from Bond University, Griffith University and John Flynn University.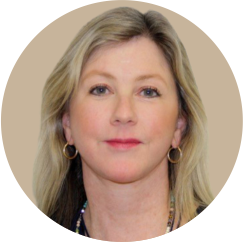 Dr Jenny Kimmins
MBBS, FRACGP, Dip. Derm
Fellow of the Cosmetic Physicians College of Australasia
Aesthetic Medicine Physician and Medical Director at Southern Cosmetics, Victoria
HealthCert Course Chair for Aesthetic Medicine
Dr Jenny Kimmins spent many years in General Practice before developing an interest in management and treatment of skin conditions. She has over 10 years' experience in cosmetic medicine, including the management of acne and rosacea, laser skin treatments, dermal fillers and anti-wrinkle injections. She is a lecturer and trainer in aesthetic medicine and injectable cosmetic treatments. Jenny completed a postgraduate Diploma in Dermatology with the Australian Institute of Dermatology and is a trained skin cancer physician with a special interest in sun-damaged skin. She was recently awarded a Fellowship of the Cosmetic Physicians College of Australasia.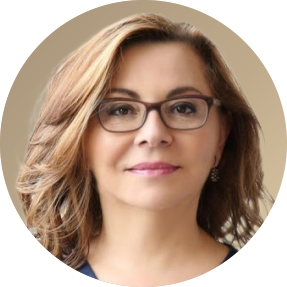 Dr Mirjana Janjic
MD, FRACGP
Fellow of the Cosmetic Physicians College of Australasia
Board Certified with the American Academy of Aesthetic Medicine
Aesthetic Medicine Physician
Founder and director at Melbourne Aesthetics Clinic, Box Hill, Victoria
Dr Mirjana Janjic has a special interest in women's health. During 20 years' experience in general practice, Mirjana treated many women's health problems which led her to specialise in medical laser treatments. She trained under specialist gynaecologists Dr Sabina Sencar and Dr Urska Bizjak Ogrinc – pioneers in the use of minimally invasive gynaecological laser procedures.
Mirjana now provides medical and aesthetic laser treatments and trains doctors on the use of laser therapies out of her own medical rooms in Box Hill, Melbourne. Striving for excellence in medicine, Mirjana is continuously perfecting her expertise in laser and aesthetic techniques to deliver the best care for her patients.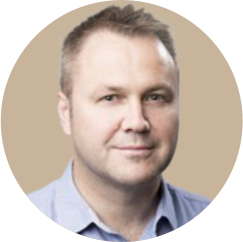 Dr Nicholas Kokotis
MBBS (University of Melbourne), FRACGP
Aesthetic Medicine Physician and Medical Director at Southern Cosmetics
Skin Cancer Physician and Medical Director at Bluff Road Medical Centre
Member of Skin Cancer Society of Australia
Post graduate Certificate in Skin Cancer
Dr Nicholas Kokotis spent five years training in various hospitals before commencing general practice, working in Tasmania and north Queensland. In 2000, he started the first skin cancer clinic in Cairns and performed thousands of procedures on the sun damaged population of far north Queensland.
In 2007, Nick returned to Bluff Road Medical Centre in Melbourne. His patients sought cosmetic advice and Nick teamed with Dr Jenny Kimmins to form Southern Cosmetics in 2012. Nick's interests are in the treatment of sun damaged skin using lasers and energy-based devices. Nick has developed expertise in laser treatments, treating skin cancers, pre-cancerous skin, vascular conditions and other cosmetic conditions. He enjoys teaching registrars and other healthcare professionals about skin cancer and the use of medical and aesthetic lasers.
Sydney
19 - 20 September 2020
International Convention Centre Sydney
Professional CertificateREGISTER NOW
Advanced CertificateREGISTER NOW
Brisbane
21 - 22 November 2020
Brisbane Convention & Exhibition Centre
Professional CertificateREGISTER NOW
Professional Diploma: Complex Workshop
(Prerequisite of the Professional Diploma)REGISTER NOW
MELBOURNE
20 - 21 March 2021
Melbourne Convention & Exhibition Centre
Professional CertificateREGISTER NOW
Advanced CertificateREGISTER NOW
Quality assured by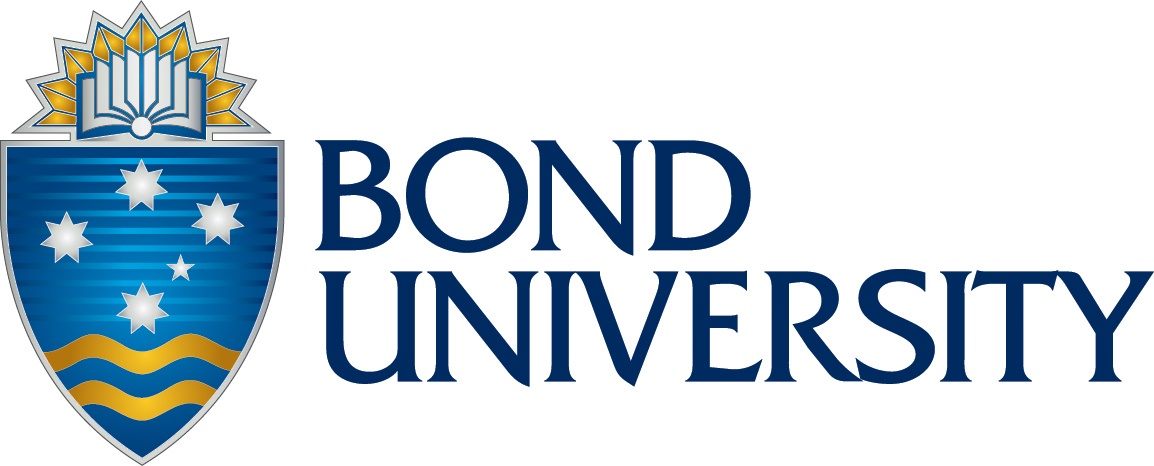 Clinical attachment with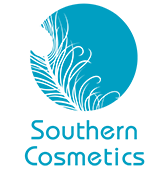 Clinical attachment with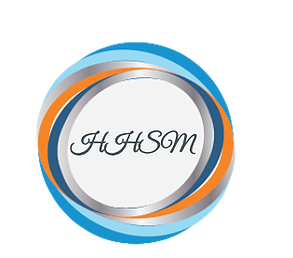 Postgraduate studies with

Accredited by

Accredited by