ADVANCED WORKSHOP
Non-Scalpel Vasectomy
Gain an introduction to the advanced non-scalpel vasectomy procedure for permanent male fertility control.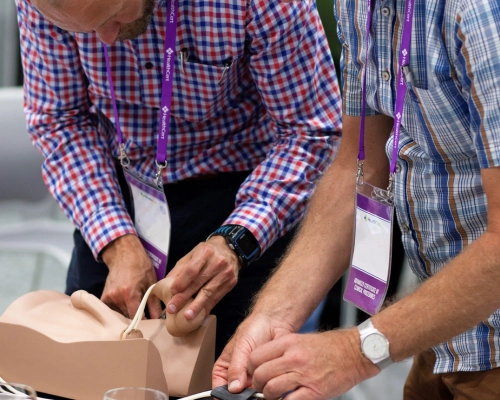 The only one of its kind, this workshop will give you the opportunity to practise the non-scalpel vasectomy procedure on simulated models and enable you to seriously consider this advanced method for male fertility control for your practice.
This practical workshop is ideal for experienced doctors who regularly perform advanced clinical procedures or already provide traditional vasectomies to their patients but would like to learn the non-scalpel procedure.




This workshop is for medical doctors and International Medical Graduates.

CPD-accredited.

Study modes
Online + workshop

Course fee
$1795
Special rates available



Workshop dates & locations
11 Nov in Brisbane
2024
02 Mar in Brisbane
25 May in Melbourne
21 Sep in Sydney

Gain valuable insights into the necessary equipment required to achieve the best outcomes for your patients.
Learn the safety guidelines you need to know to avoid complications before, during, and after vasectomies.
Plan patient counselling, with an analysis of patient case scenarios.
Support your male patients with permanent fertility control and provide a highly sought-after service in men's sexual health with confidence and competence.
Attract new patients by incorporating non-scalpel vasectomy services into your practice.
Get unlimited access to all course content, additional learning materials, ongoing post-course support, and more.
Introduction to non-scalpel vasectomy and anatomy

This session commences with outlining the non-scalpel vasectomy technique and determines the correct steps in the process of non-scalpel vasectomy procedures. The session continues with an overview of the history of vasectomy, comparing incisional vasectomy to non-scalpel vasectomy, infection rates and other possible complications. The anatomy of the male genital system, including embryology of the genitalia and the blood supply to the testis is shown. Anatomy and description of the vas deferens and seminal vesicles (site, function and anatomical importance) are outlined. A video is shown of the non-scalpel vasectomy procedure.
Non-scalpel vasectomy (part 1)

This session focusses on the various reasons patients may have for considering a vasectomy. The session recognises the clinical set-up and safety rules to avoid complications in non-scalpel vasectomy procedures. The importance of written consent from the patient is emphasized as well as the different aspects to be considered during patient counselling (e.g. the reasons for vasectomy, possible complications as well as pros and cons of the alternative methods like the male pill). Pre-vasectomy evaluation including medical history of the patient, examination and precautions are listed. The session concludes with the clinical set-up of the surgical site (operating room), dose and temperature of the anaesthetic and surgical equipment.
Non-scalpel vasectomy (part 2)

The third session continues with the procedure of a non-scalpel vasectomy, illustrated by clinical images of the surgical steps. Definitions and diagrams of vas occlusion techniques are shown. Discussion opportunities are provided for counselling and other considerations when considering a vasectomy. Case examples include: having a vasectomy at a young age, partner of patient having emotional difficulties, partner of patient enquiring whether the procedure can be reversed, patients not wanting their partners to know about having the procedure done, concerns about the procedure being painful, having a complete family or personal circumstances that would make it difficult of having (another) child(ren).
Post-op complications and follow-up care

The final session commences with the management of post-vasectomy care (pain control) and possible complications. These include outlining the causes and symptoms of vasovagal reactions, injuries to testicular artery, haematoma, infections and congestive epididymitis are given, including prevention and treatment of these conditions. Other possible complications are addressed including lidocaine toxicity, bleeding, sperm granuloma and chronic testicular pain. The session also looks at causes, symptoms, treatment and prevention of vasectomy failure and patient concerns regarding vasectomy and risk of prostate cancer. No needle and mini needle vasectomy techniques are described. The session continues by describing the post vasectomy sample test process and the procedure to follow in case the test would be positive. Vasectomy reversal complexities is the last topic in this module.
Did you know you can also study most of these course modules in HealthCert 365?
If you're not interested in pursuing a full certificate in this field but simply want to enhance your skills in specific topics covered in this course, you can access the content of this and other courses for a flat fee of $83 per month (paid annually) within HealthCert 365.

Dr Raj Selvarajan
MBBS, MRCS(Ed), MRCGP, FRACGP
Course Director and Scalpel Free Vasectomist
Dr Raj Selvarajan is a Fellow of the Royal Australian College of General Practitioners, a Member of the Royal College of General Practitioners, and a Member of the Royal College of Surgeons of Edinburgh.
Following his training in non-scalpel vasectomy, Raj established No Scalpel Vasectomy Service in north-eastern England in 2007. He subsequently led a non-profit social enterprise organisation, NECHN, and set up non-scalpel vasectomy clinics in Tamworth, Midlands, UK and Leicester City, UK. As an experienced vasectomist, Raj peer-reviewed other non-scalpel vasectomy services in the UK. Specialising and innovating the scalpel free vasectomy technique, he is the lead trainer in Australia and operates Scalpel Free Vasectomy clinics in Brisbane and Mackay.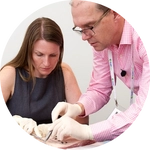 Complete course theory online, then put your knowledge into practice at a weekend small-group workshop.
Gain hands-on practise in the non-scalpel vasectomy procedure under expert guidance using simulated models.
Workshops are available in Brisbane, Melbourne, and Sydney.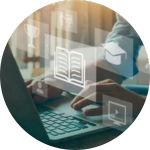 Easily meet your CPD requirements and gain valuable skills – all in one place for $83 per month.
Customise your learning experience by accessing and focusing only on course modules that interest you the most.

Gain access to 200+ additional CPD activities and 50-hour special focus CPD programs, sourced from all HealthCert university-assured programs.
Bundle two courses and save 5%, or three courses and save 10% upon enrolment.
Talk to us about deferred payment options, registrar scholarships and special rates.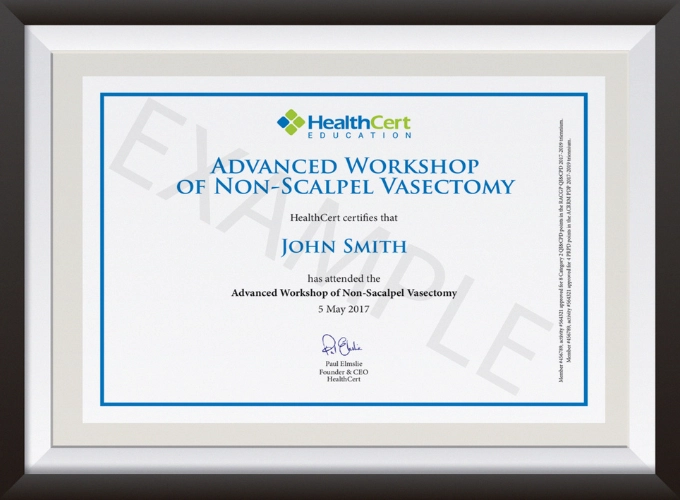 The course taught me interesting and useful new skills. It was an excellent start to learning about vasectomy procedures. The discussion about the cases was fascinating. Raj was informative and explained things clearly.

This course was very helpful for me. It was a well planned and presented course with hands-on experience.
The program was clear, concise, complete, relaxed and educational. Raj was succinct, clear and open to questions.
The course met my learning needs very well and Raj gave very sensible, practical instructions in vasectomy procedures.

This was an extremely informative presentation and I highly recommend this course to others. Raj gave a good explanation on practical points.

The Advanced Workshop provided a good balance of technique practise and safety/ethics. Good value, and good choice of passionate, skilled tutors.

It was a great presentation and I think others would find it useful.

RACGP Activity Number
Activity Title
Education Hours
Performance Hours
Total Hours
Advanced Workshop of Non-scalpel Vasectomy
3
6.5
9.5
Outcome measurement activities are not a requirement of our advanced workshops. You may use an optional HealthCert outcome measurement activity or develop your own.
HealthCert provides several options to meet your outcome measurement hours requirement. These options are self-submitted activities and hours may vary depending on your focus area.
Plan Do Study Act (PDSA) options on a specific topic.
Plan Do Study Act (PDSA) on your identified area. A generic template is provided.
Outcome Improvement Activity relating to specific topics within the course.
The purpose of outcome measurement activities is to improve your clinical confidence in managing an identified learning gap. The outcome improvement activities are designed to examine current clinical care, align clinical practice with best practice standards and identify opportunities for improvement.
Entry requirements

The Advanced Workshop of Non-Scalpel Vasectomy is ideal for medical doctors and International Medical Graduates who are already performing traditional vasectomies but would like to learn the non-scalpel procedure. Participants can expect an introduction to this advanced procedure for permanent male fertility control with a comprehensive overview of the necessary steps to achieve the best outcomes for their patients.

The program assumes previous experience in clinical procedures.

Participants do not have to pass an IELTS test but, as the courses are delivered in English, proficiency in listening, reading and writing English is assumed.

Participants will require access to a computer/laptop, an internet connection and a basic level of technology proficiency to access and navigate the online learning portal.
Recognition of prior learning (RPL)

Professionally recognised qualifications and prior studies may be recognised for entry into this course if the learning outcomes match exactly. Please ask a HealthCert Education Advisor for an individual assessment of your prior qualifications and experience.
Certification

Outcome measurement activities are not a requirement. You may use an optional HealthCert outcome measurement activity or develop your own.

Upon successful completion of the course requirements, course participants will receive the Advanced Workshop of Non-Scalpel Vasectomy certificate.

This advanced workshop:

Qualifies for CPD hours from the Royal Australian College of General Practitioners (RACGP).

Qualifies for CPD hours from the Australian Council of Rural and Remote Medicine (ACRRM).

Is recognised by the Royal New Zealand College of General Practitioners (RNZCGP).

Is recognised by the Hong Kong College of Family Physicians (HKCFP). The HKCFP recognises all courses endorsed by the RACGP. Points are calculated differently.

Is a self-submitted activity in Dubai. The number of CPD hours must be stated on the certificate. Please contact PLD@dhcr.gov.ae for more information.

Is a self-submitted activity in the UK. CPD events overseas, applicable to a doctor's scope of practice, may be submitted for revalidation. Please confirm with your Responsible Officer.

Is a self-submitted activity in Canada through the College of Family Physicians of Canada. Contact mainprocredits@cfpc.ca for more information.

Meets World Federation of Medical Education standards.

Has been independently developed with subject experts and does not receive education grants from any pharmaceutical company.

To learn more about the delivery of certificates in Australia and overseas, please visit our FAQs.
Pathways

Upon completion of the workshop, HealthCert recommends further clinical training for doctors without prior experience in the field, to ensure patient safety and for medico-legal purposes.

Further studies


You may be interested in furthering your skills in fertility control with the Advanced Workshop of Intrauterine Systems. HealthCert also offers online Certificate Courses in Men's Health.

Clinical attachments

If you are a HealthCert Advanced Workshop of Non-Scalpel Vasectomy alumnus, you can access a significant discount of $6,000 off the associated clinical attachment with Dr Raj Selvarajan. In this clinical attachment you will have the opportunity to gain excellent first-hand practical experience and insight at the clinic of Dr Raj Selvarajan.

Please download the flyer to learn more.

To register, please email Skills For Medics at admin@skillsformedics.com
University quality-assured and CPD-accredited education provider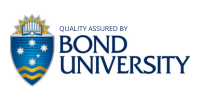 Frequently asked questions
What are the costs and payment options of the course?

Fees will vary based on the program and study option selected (fully online vs online + optional practical workshop). Payments can be made upfront or in monthly instalments. Special rates and various payment options are available. GP registrars and doctors in training enjoy a scholarship of up to $500. Talk to us to learn more.
What is the Alumni Support Program?

Completion of any HealthCert course or attendance at an event will enable you to access the HealthCert Alumni Program which includes:

Access to special alumni rates for new courses when they are released.
Special alumni price for HealthCert Conferences.
Exclusive advanced access to HealthCert events.
Regular Alumni Webinars pertaining to the course(s) you have attended. These will provide content review of the course and an opportunity to discuss case studies.
Access to the video lectures as seen during the course(s) that you have attended.
How will I receive my certificate?

HealthCert Education is pleased to issue digital credentials for alumni. Digital credentials are a permanent online record of your successful completion of a HealthCert course and are issued to all course participants in addition to PDF certificates. If you are based in Australia, you also have the option to order a hard copy of your digital certificate for a small additional fee.
Want to stay up-to-date with the latest case studies, podcasts, free video tutorials and medical research articles pertinent to primary care?