COURSE OVERVIEW
The Advanced Workshop of Non-Scalpel Vasectomy provides an introduction to this advanced procedure for permanent male fertility control. The program is ideal for doctors who are already performing traditional vasectomies but would like to learn the non-scalpel procedure. HealthCert highly recommends further clinical training for those without prior vasectomy experience.
The only program of its kind, the workshop will teach what equipment is necessary to achieve the best outcomes for your patients, with the opportunity to practise the procedure on simulated models and enable you to seriously consider this advanced procedure for your practice. The program will also provide a valuable insight into the safety guidelines you need to know to avoid complications and demonstrate how to plan patient counselling with an analysis of patient case scenarios.
The Advanced Workshop can be completed individually or as stage 2 of the Advanced Certificate of Clinical Procedures.


Further available Advanced Workshops cover the following clinical procedures: Intrauterine Systems and Joint Puncture and Soft Tissue Injections.
ENTRY REQUIREMENTS AND COURSE REQUISITES
This workshop has been designed to meet the needs of general practitioners who are interested in performing vasectomies. This professional workshop is for general practitioners only and assumes previous experience in clinical procedures.
This workshop can be completed individually or as stage 2 of the Advanced Certificate of Clinical Procedures.
COURSE CONTENTS
Determining the correct steps in the process of non-scalpel vasectomy procedures
Recognising the safety rules to avoid complications in non-scalpel vasectomy procedures
Determining the necessary equipment for non-scalpel vasectomy procedures
Planning patient counselling
Analysing patient case scenarios
COURSE OUTLINE
Saturday: Non-Scalpel Vasectomy
This workshop can be completed individually or stage 2 of the Advanced Certificate of Clinical Procedures.
Time
Session
Topic
8:30am – 9:00am
Registration
9:00am – 10:30am
Session 1

Introduction to non-scalpel vasectomy and anatomy

Theory

10:30am – 11:00am
Morning tea
11:00am – 12:30pm
Session 2

Non-scalpel vasectomy (part 1)

Practical

12:30pm – 1:30pm
Lunch
1:30pm - 3:00pm
Session 3
Non-scalpel vasectomy (part 2)
3:00ppm - 3:30pm
Afternoon tea
3:30pm – 5:00pm
Session 4

Post-op complications and follow-up care

Practical
The workshop is presented by an experienced GP subspecialising in the field.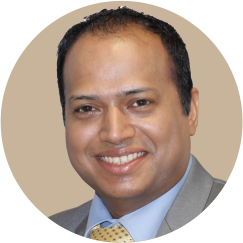 Dr Raj Selvarajan

MBBS, MRCS(Ed), MRCGP, FRACGP
Course Director and Scalpel Free Vasectomist
Dr Raj Selvarajan is a Fellow of the Royal Australian College of General Practitioners, a Member of the Royal College of General Practitioners, and a Member of the Royal College of Surgeons of Edinburgh.

Following his training in non-scalpel vasectomy, Raj established No Scalpel Vasectomy Service in north-eastern England in 2007. He subsequently led a non-profit social enterprise organisation, NECHN, and set up non-scalpel vasectomy clinics in Tamworth, Midlands, UK and Leicester City, UK. As an experienced vasectomist, Raj peer-reviewed other non-scalpel vasectomy services in the UK. Specialising and innovating the scalpel free vasectomy technique, he is the lead trainer in Australia and operates Scalpel Free Vasectomy clinics in Brisbane and Mackay.