MEDICAL EDUCATION MADE EASY
Access over 2,000+ hours of accredited medical education and easily upskill.
Sign up before 30 June for AUD$71 per month (was AUD$83) with code EOFY2023 – paid annually.
JOIN BY 28 FEBRUARY 2023 TO SAVE $200 ON YOUR ANNUAL FEE
Access medical education video modules from HealthCert's university-assured course content and upskill in a range of high-in-demand areas of medicine.

Easy to use


Use an easy-to-navigate drag-and-drop interface to build your own professional development program and complete all online modules at your own pace.



Personalised learning

• Create your own mix of CPD activities from a video library of 200 short learning modules.
• Select a curated 50-hour CPD program on one specific topic to hone your knowledge in this medical area.

University-assured content

Upskill with Australia's only university-assured medical education provider and receive a digital badge upon completion of each learning module. Grow your practice and set yourself apart in the medical community.

Upskill easily with HealthCert 365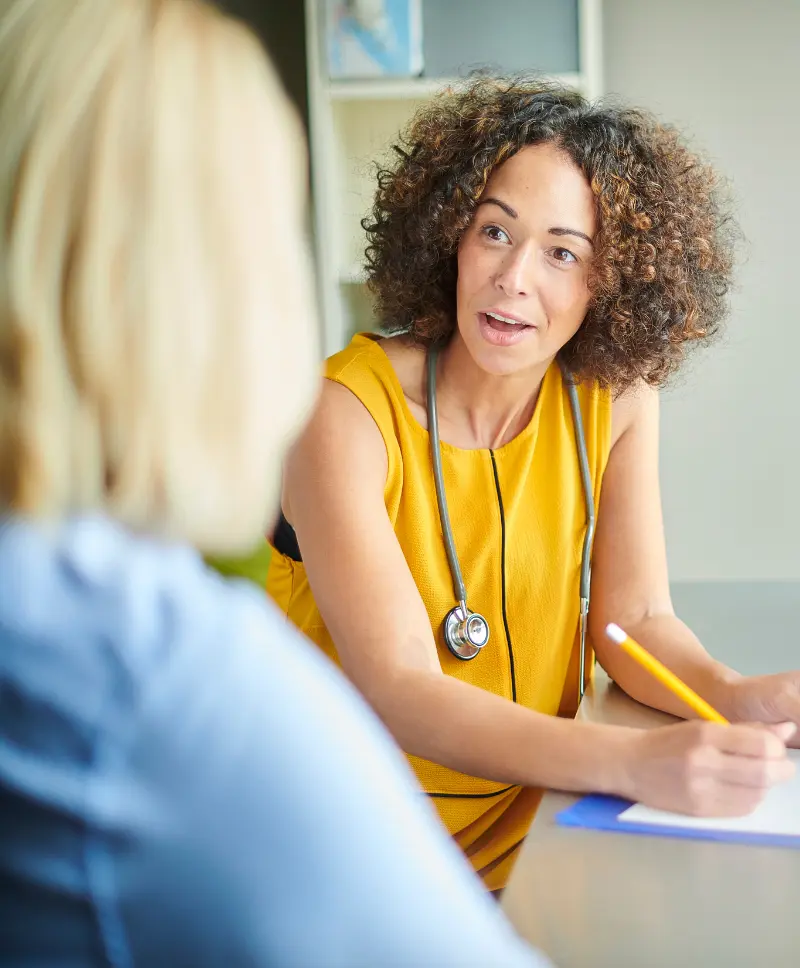 Stress free CPD
Access 2,000+ hours of accredited activities and acquire critical skills to improve patient outcomes.

Medical video lectures

Demonstrations of procedures

Case discussions

Clinical audits & more
Study what you like, when you like
Access all of HealthCert's university-assured course content at an annual flat fee and upskill in high-demand areas of primary care.
Skin cancer
Dermoscopy
General dermatology
Aesthetic medicine
Geriatric medicine
Men's & women's health
Musculoskeletal & sports medicine
Medical nutrition
Chronic disease & conditions
Respiratory conditions & infections
Mental health
Immunisation & vaccination
Domestic abuse & violence
Sexual health and more!
Easy to use
Log into your HealthCert 365 account anytime and navigate through an easy-to-use platform, including tutorials and templates to help you.
Learn at your own pace and pick up where you left off on any device.
Easy to use drag-and-drop interface with progress bar to help you track your learning activities.
Personal activity dashboard.
Clearly labelled activities that can be filtered according to study duration, topic, learning outcomes, and more.
Automated progress reports & reminders.
Combine theory with practice
Upgrade your learning experience anytime through the add-on of a practical workshop for an additional fee.
Small-group workshops
Available across Australia
Hands-on experience under expert guidance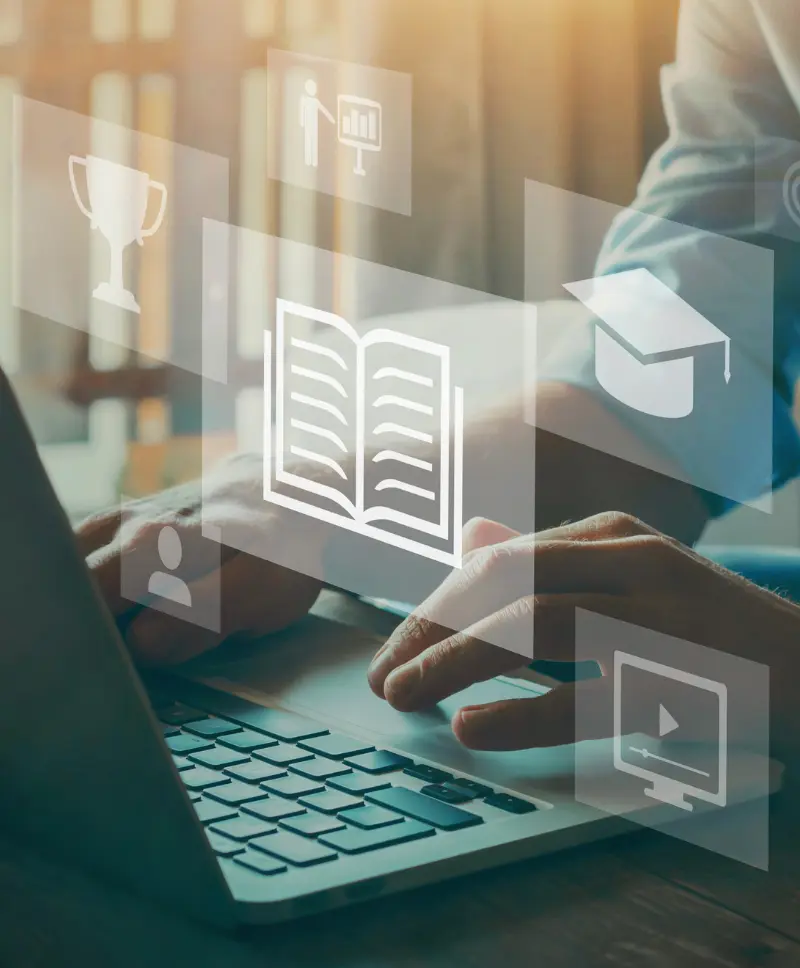 Featured learning and CPD activity types via HealthCert 365
Featured learning and medical lectures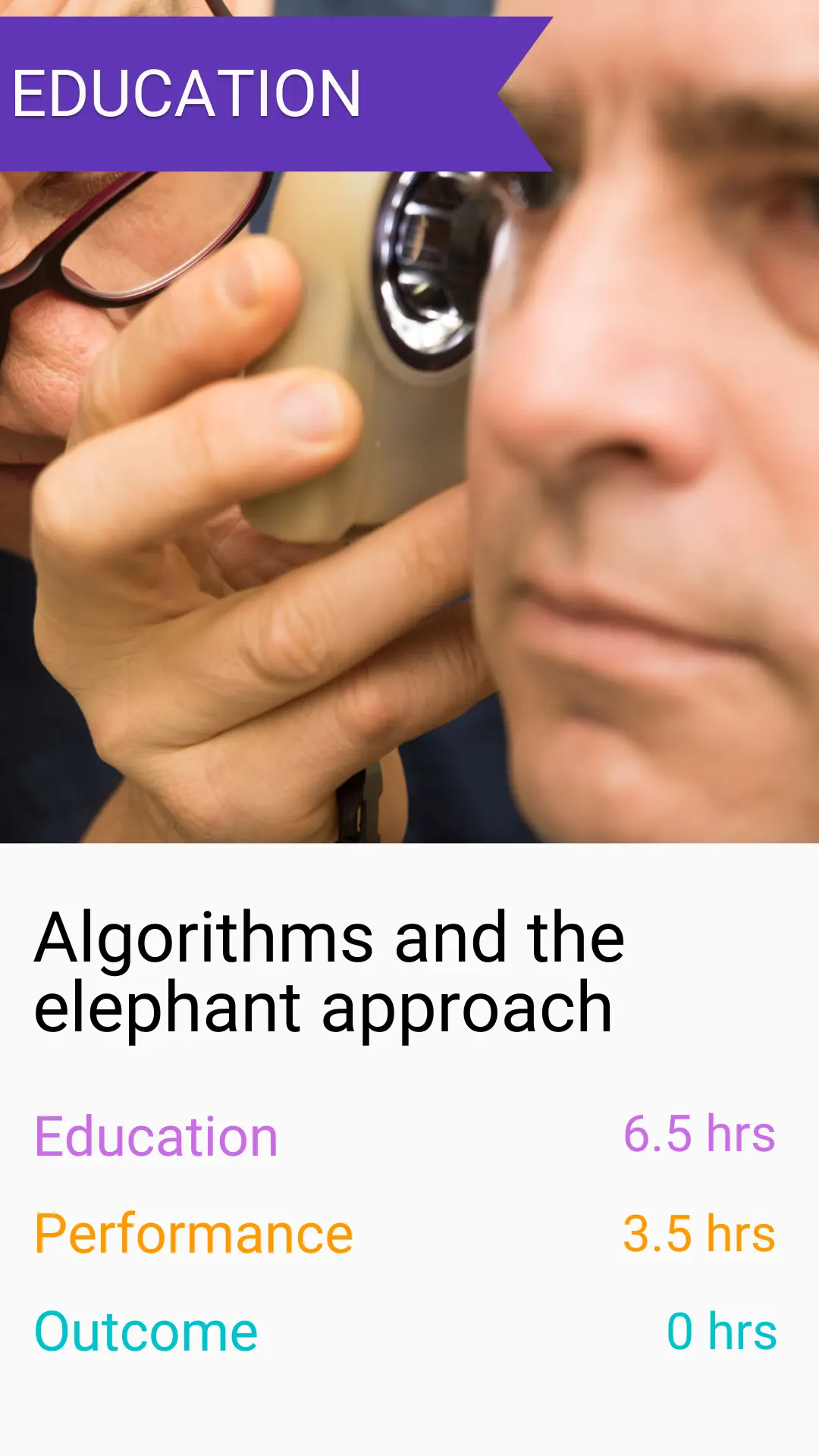 ...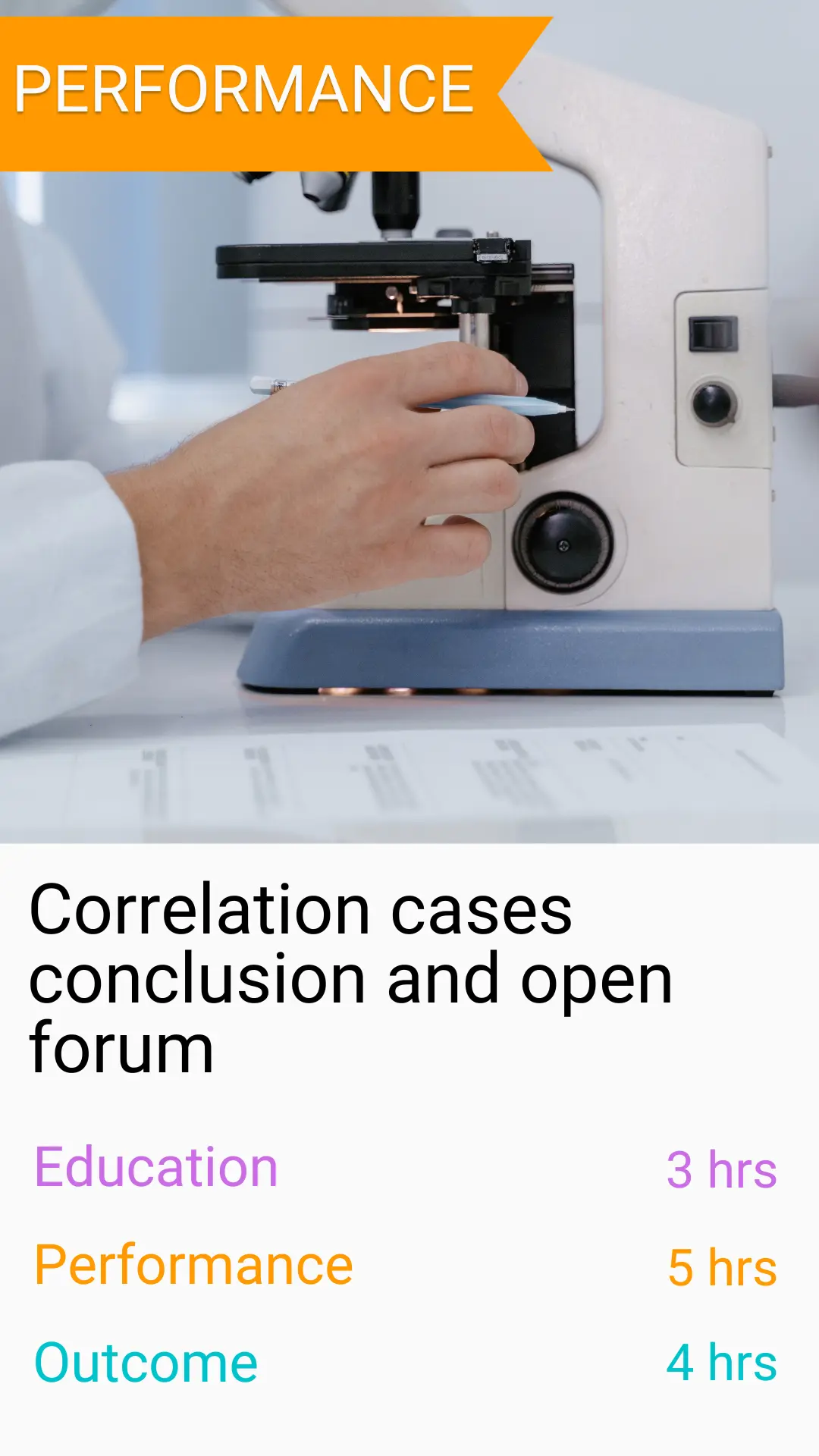 ...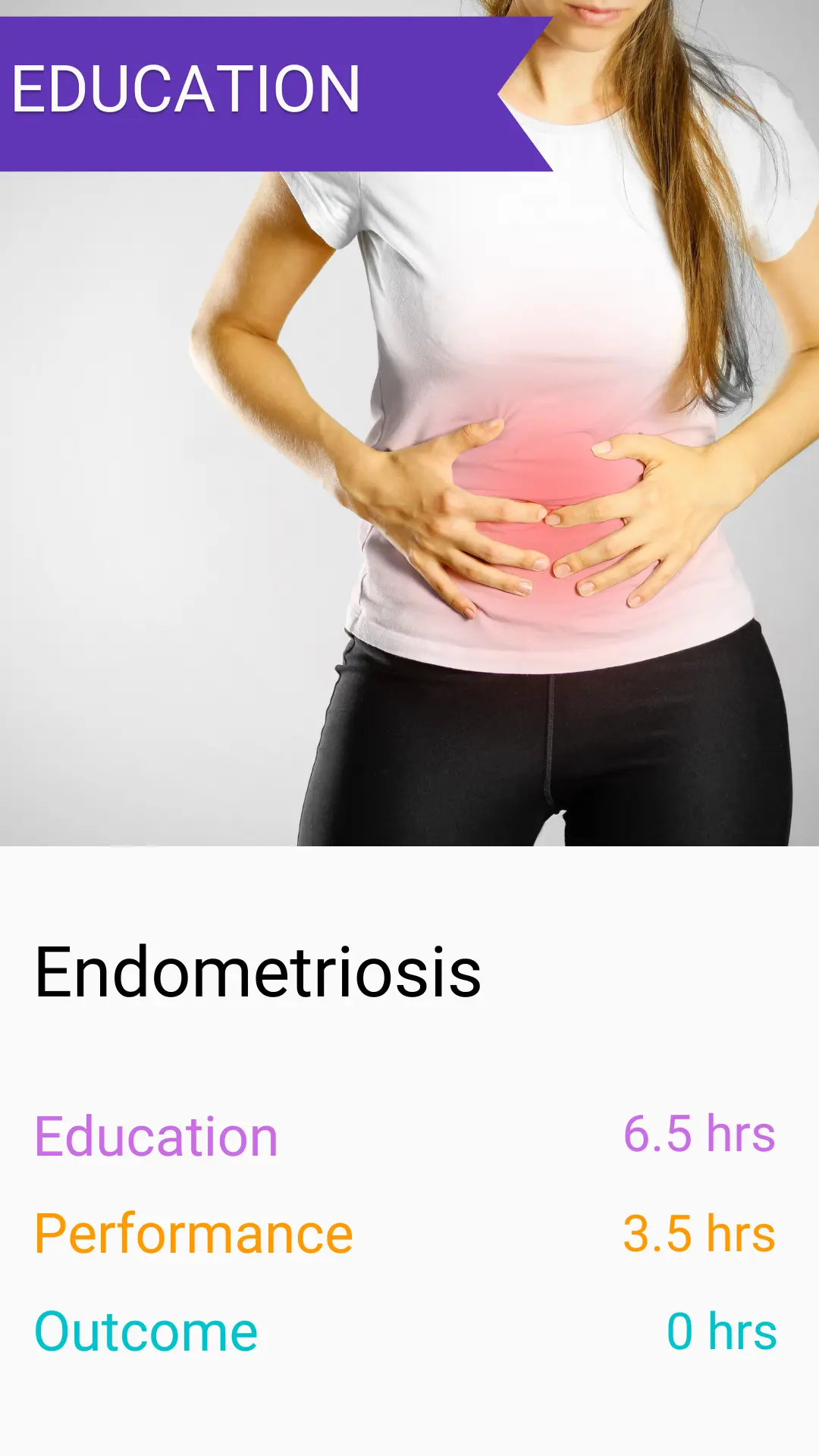 ...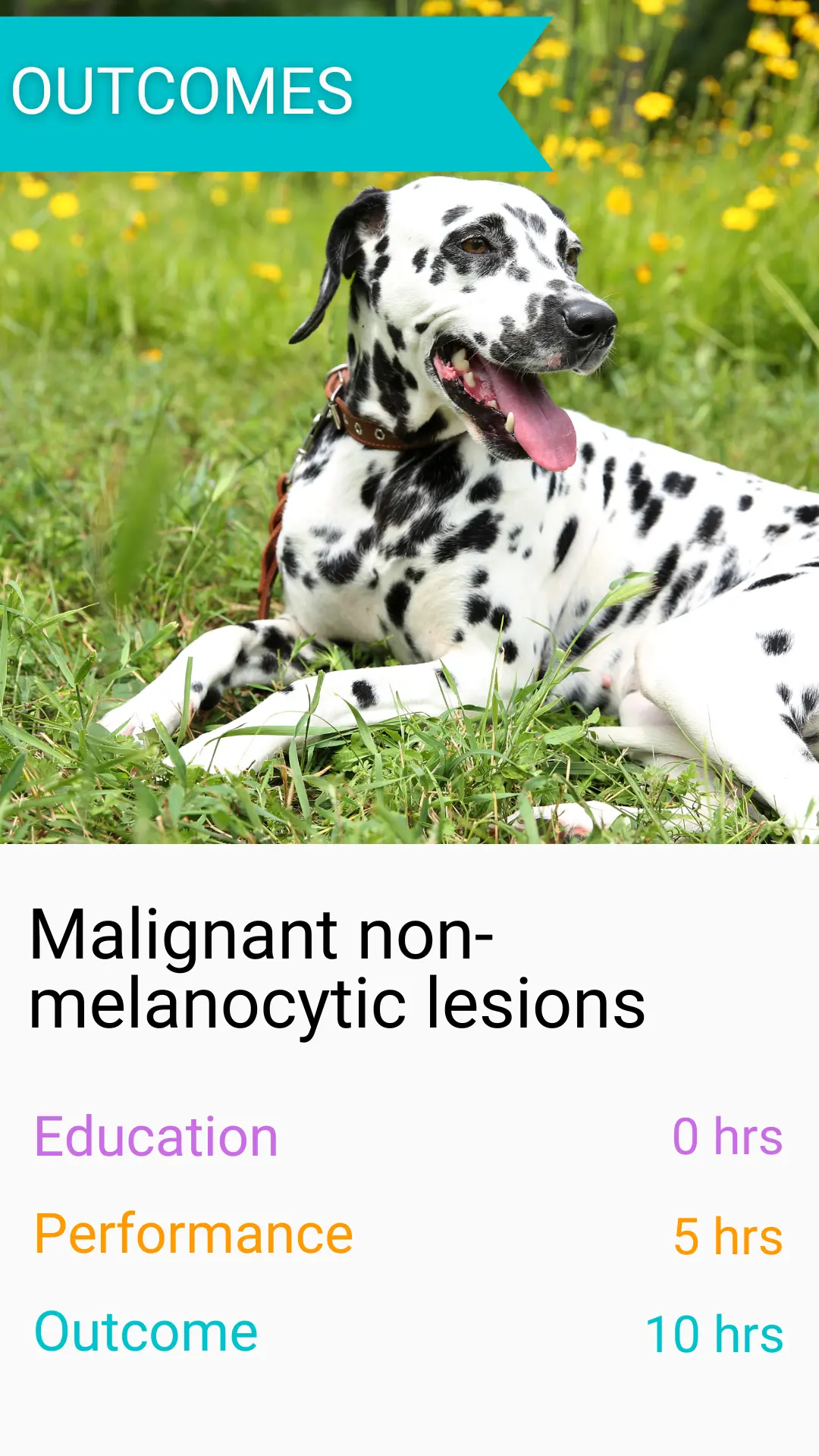 ...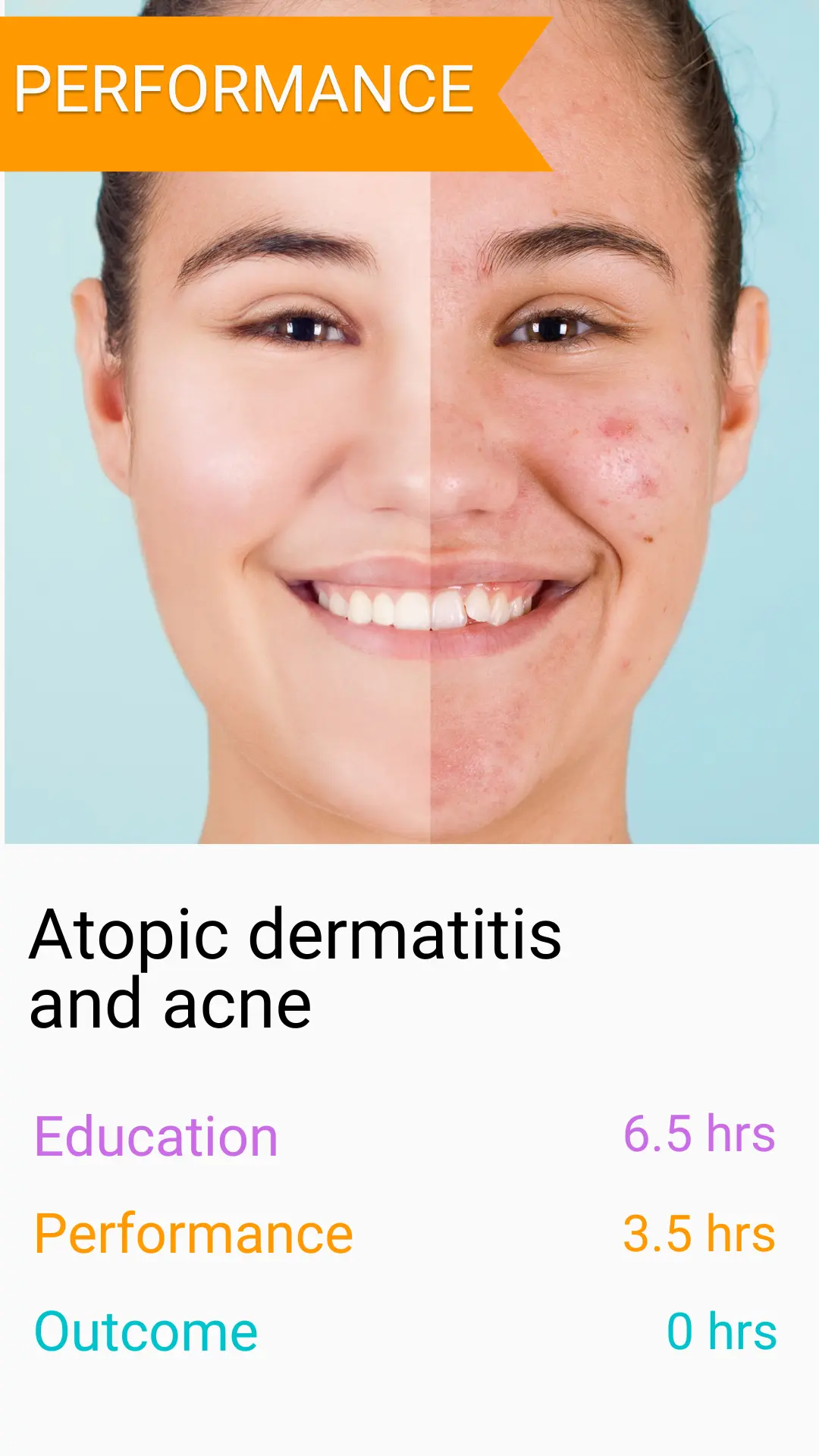 ...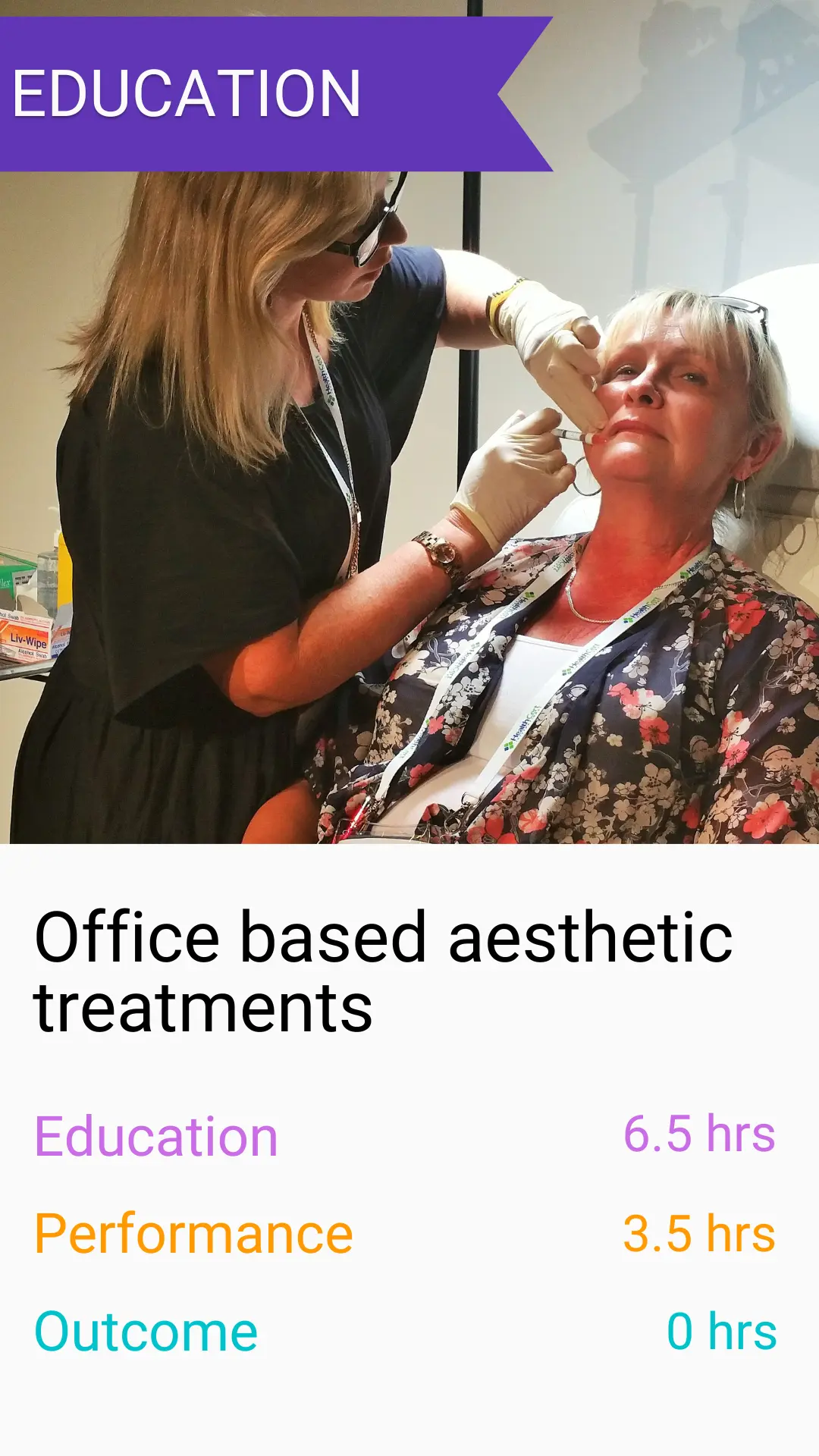 ...
Explore all modules available within HealthCert 365
Click to expand each topic or download a pdf guide below.
Skin cancer

Foundations of skin cancer medicine
An approach to pigmented skin lesions
An approach non-pigmented skin lesions
Dermatopathology
Topical treatment and medico-legal issues
Medicare billing
Preparation for surgical treatment
Excision and repair
Suturing and perfecting the ellipse
Local anaesthetics
Biopsy, haemostasis and halo grafting
Curretage and cryotherapy
Ellipse planning
The chaos and clues method
The big three: BCC, SCC and melanoma
Theory, anatomy and principles of Skin Cancer Surgery
Skin grafting and principles of flaps
Pivotal flaps (Rotation flaps)
Rhombus flaps
Wound care and managing complications
Advancement flaps
Skin Cancer Surgery case studies
Ellipses and suture techniques revisited
Grafts
The rhomboid flap
The banner flap
Tips and tricks
Bezier and keystone neurovascular island flaps
The Bilobed flap
Banner and Rhomboid flaps
V-Y Flaps and variants
Lip Wedges
Eyelids - Ellipses, flaps and grafts
Tips and Tricks revisited
Dermoscopy

Algorithms and the elephant approach
The chaos and clues method
Benign non-melanocytic lesions commonly seen in the practice
Malignant non-melanocytic lesions commonly seen in the practice
Melanocytic nevi
Melanoma
Facial lesions
Acral lesions
Pink tumours
Mucosal lesions
Difficult benign lesions including nevi with special features
Nail lesions
The broad spectrum of BCC and keratinocyte skin cancer
Difficult melanomas
Rare skin tumours
Dermoscopy in general dermatology
Screening children
Screening young adults
Screening older patients
Lesions in different skin types
Types of lesions - Flat/nodular, pigmented/non-pigmented
Management of patients with multiple moles
Dermoscopy for the management of non-melanoma skin cancer
Management rules to detect melanoma
Basic principles of applying dermoscopy in general dermatology
Common inflammatory dermatoses of the face and trunk
Disorders of pigmentation, infiltrative dermatoses and uncommon skin diseases
Viral, bacterial, fungal and parasitic infections
Basic principles of trichoscopy
Dermatoscopy of inflammatory and infectious diseases of the nails
Introduction to Dermatoscopy
Pigmented lesions - chaos & clues
Prediction without pigment
Melanocytic lesions
Dysplastic nevus - fact and fiction
Non-melanocytic lesions
Dermatoscopic / Histological Correlation
Dermatoscopy and dermatopathology cases


Clinical procedures

Foreign Bodies and Healing by Second Intention
Lumps and Bumps
Managing Infected Lesions
Principles of Wound Healing and Managing Small Procedures in General Practice
Closing the Wound
Lacerations and Wounds
Medical nutrition

Understanding dietary guidelines and how they can be used to guide treatment
Busting myths and fads: superfoods, paleo, organics and other popular diets
Vitamins and minerals: When are supplements necessary?
Dietary approaches for the management of chronic disease including Mediterranean, MIND, vegetarian, high protein, low GI
Nutrition in gastrointestinal health
Malnutrition in the older adult: Identifying and managing nutritional risk
Pregnancy: Complete nutrition guide for fertility, pregnancy and lactation
The Non-diet approach - Making the shift to weight-inclusive health care
Metabolic syndrome and insulin resistance
Are carbs the enemy? Understanding the nutritional needs of patients with diabetes
Latest trends in cardiovascular nutrition
The gut microbiome: Prebiotic and probiotic treatments
Diet and depression
Eating disorders
Nutrition in chronic kidney disease
Childhood nutrition
Nutrition Management - Plan-Do-Study-Act
Men's & women's health

Family planning
Pregnancy
Menopause
Domestic abuse
Sexually Transmitted Infections (STI)
Polycystic Ovarian Syndrome
Endrometriosis
Sexual health
Family planning (Advanced 1)
Infertility
Pregnancy complications
Obesity & overweight management
Post menopause health issues
Vaginal prolapse and urinary incontinence
Complimentary medicine
Family Planning (Advanced 2)
Pregnancy complications (Advanced 1)
Pregnancy complications (Advanced 2)
Familial risk of breast and ovarian cancer
Anorexia nervosa and bulimia nervosa
Premature ovarian insufficiency
Male sexual dysfunction
Depression in Men
Prostate conditions
Prostate cancer overview
STIs in men
GP cases - lifestyle choices
Penile conditions & Mmale fertility check
Testicular cancer and male breast cancer
Male hair loss and genital inflammatory dermatoses
Androgen deficiency
Dementia in men
Cardiovascular health and weight control in men
Geriatric medicine

Diagnosing dementia
Falls in the elderly
Polypharmacy and how to manage it
Osteoporosis Palliative care – the essentials
Depression in the elderly
Chronic disease & conditions

Congestive cardiac failure
Chronic Obstructive Pulmonary Disease (COPD)
Communication skills in general practice
Diabetes Mellitus
Gastrointestinal complaints
Chronic kidney disease
Hypertension
Hepatitis A, B and C
Coronary Artery Disease
Tobacco related conditions
The foundations
Cardiovascular health and weight control in men
Obesity & overweight management
Prostate cancer overview
Polycystic Ovarian Syndrome
Aesthetic medicine

Introduction to Aesthetic Medicine
Office based aesthetic treatments
Introduction to chemical peels
Introduction to lasers
Facial anatomy and planning safe treatments
Introduction to cosmetic injectables
Complications including relevant anatomy
Advanced Chemical Peels and Cosmeceuticals
Advanced cosmetic injectables and hyperhidrosis
Lasers: Vascular conditions
Lasers: Pigment conditions
Sclerotherapy
Introduction to facial threadlift procedures
Non-aesthetic use of lasers
Ultrasound and radio frequency treatment
Acne and Rosacea
General dermatology

Common benign conditions, pigmentary conditions and cutaneous infections
Facial rashes, Systematic diseases and Fungal infections
Atopic dermatitis and Acne 1
Dermatopathology
Nail disorders and Hair loss
Paediatric topics, Follicular disorders and Blistering disorders
Hidradenitis suppurativa and Bullous pemphigoid
Urticaria and Drug eruptions
Utritional dermatoses and Delusions of parasitosis
Sexually transmitted infections and HIV
Vulvar skin diseases
Papulosquamous disorders
Dermatology cases
Hidradenitis suppurativa and Bullous pemphigoid
More challenging general dermatology cases
Dermatololgical emergencies, Vitiligo treatmens and Infestations
Treatment of dermatomyositis and Treatement of sarcoidosis
Systemic treatment options for psoriasis and Systemic treatment of Lichen Planus
Atopic dermatitis and Acne 2
Patch testing and contact dermatitis and Cuteaneous lymphomas
Rare nail disorders and Cicatricial alopecia
Bites: Animals, snakes and insects
Skin ulcers, pressure sores and wound care
Pregnancy Dermatoses
Oral mucosal diseases
Hidradenitis suppurativa and Bullous pemphigoid
Urticaria and Drug eruptions
Nutritional dermatoses and Delusions of parasitosis
Sexually transmitted infections and HIV
Vulvar skin diseases
Medicinal cannabis

History of cannabis and medical acceptance
Introduction to the Endocannabinoid System
Exploring THC and CBD
Routes of administration, side effects and contra indications
Patient cases and basic ailments
Chronic pain and medicinal cannabis
Multiple sclerosis, spasticity, tremor, dystonia
Treatment resistant pain, neuropathic pain, cluster headaches and migraines
Auto immune disorders - Rheumatoid arthritis, Fibromyalgia
Inflammatory bowel disease - Chrons Disease and Ulcerative Colitis
ASD - Autism, ADHD, OCD, Tourettes
Diabetes, Glaucoma, hypertension
Geriatric and palliative medicine
Epilepsy – Adult and child
PTSD – Treatment in clinical practice
Advanced mental health
Medicinal Cannabis - Plan-Do-Study-Act
Musculoskeletal & sports medicine

Musculoskeletal Pain
Rheumatoid arthritis
Neck injuries in sport
Physical and Biomechanical assessment of lower limb and gait problems
Degenerative joint diseases
Low back pain
Musculoskeletal and Sports Medicine - Plan-Do-Study-Act
Respiratory conditions and infections

Asthma
Sinusitis
Upper Respiratory Tract Infection
Chronic Obstructive Pulmonary Disease (COPD)
Domestic abuse & violence

Child physical abuse and neglect
Child sexual abuse
Coming soon

Mental health
Sexual & reproductive health
View all 365 modules at a glance
Is HealthCert 365 accredited?

Yes, it is easy to meet the minimum 50 hours CPD annual requirement across all three mandatory CPD activity types with HealthCert 365.

Each module clearly outlines the Education, Performance and Outcome hours it provides. Create your own mix of CPD activities from a video library of 200 short learning modules or select a curated 50-hour CPD program on one specific topic to hone your knowledge in this medical area.

All HealthCert 365 modules qualify for CPD hours from the Royal Australian College of General Practitioners (RACGP).

Contact us for more information.
Do I need to pass an English literacy test to complete a HealthCert course?

HealthCert does not set an English proficiency level as an entry requirement into our courses. You do not have to pass an International English Language Testing System (IELTS) test. However, the courses are delivered in English and it would be expected that you should have sufficient proficiency in listening, reading and writing in the English language.
How do I know which course is most suitable for me?

Our courses cater to medical professionals with ranging levels of expertise and interests, and offer complete learning pathways from foundation knowledge to subspecialisation.
What does education activity, performance review, and outcome measurement mean?

This only applies to doctors practising in Australia.

Educational activities are designed to expand your knowledge and skills. They're the common sort of CPD that you might think of.

Performance review activities require reflection and feedback about your work.

Measuring outcome activities use work data to ensure quality results.
What is the difference between skin cancer medicine and skin cancer surgery?

Skin cancer medicine is designed to teach how to diagnose and treat skin cancer. Thus, it will include how to perform a skin examination with the use of Dermoscopy. It will also teach how to surgically treat skin cancer along with other modalities like cryotherapy, cautery, and topical therapies. Finally, it will help provide a management pathway when malignant lesions are found.

Skin cancer surgery focuses solely on the surgical management of skin cancer. There is no training in the diagnosis of skin cancer and melanoma. It assumes a level of prior training and experience, such that doctors are comfortable to perform biopsies and elliptical excisions and techniques like buried sutures. It would be expected that a doctor has performed about 50 excisions with primary closure. This pathway will teach the more advanced techniques of flaps and grafts and then look at how they can best be applied to the head and neck and other challenging areas for a good cosmetic outcome.

The best pathway for you will depend on your learning and career goals. We would normally recommend that doctors study skin cancer medicine before progressing to skin cancer surgery.

Should you need clarification as to which option will help you to meet your learning goals, please contact a HealthCert Education Advisor.
What certification is provided?

Upon successful completion of each education activity, you will be issued with a digital badge to certify your learning. You can share this credential on your professional and social networks in a few clicks and download and print it for display in your office. Your digital badge is a recognition of your achievement, and badges can be accumulated to illustrate skill development as you master additional concepts.
How can I get access to my 365 login details which I have forgotten?

To log into the HealthCert e-Learning platform, visit https://learn.healthcert.com/ and log in by entering your username and password.

If you are unable to log in, please click "Forgot password" to create a new password.

If your password reset email is not immediately sent through to your preferred email address, please check your spam or junk folder in the first instance. If it has not been sent there please ensure you are requesting the new password with the email address originally provided on your registration.

If you are still experiencing difficulties please email admin@healthcert.com for additional support and investigation.
HealthCert 365 terms and conditions

Scope and use of HealthCert 365

The subscription grants the Customer (being the legal entity that has taken out the subscription) the right to use the HealthCert 365 Service ("the Services"). The subscription may not be used by other people or organizations.

Duration and termination of the HealthCert 365 subscription

The annual subscription runs from the date the 7-day free trial ends. For example, if the free trial is started on 1st January, the paid subscription will commence on 7th January. At the end of the 12-month period (annual subscription), the subscription will automatically be renewed for another 12-months unless terminated by the Customer in writing. The minimum subscription period is 12 months.

The annual subscription may be terminated by email to admin@healthcert.com one month before the expiry of the subscription. The agreement cannot be terminated for a period of subscription already initiated and the Customer will not be entitled to a refund for that subscription period.

The Customer may terminate any subscription free of charge within the 7-day trial period however will not have any related CPD activity recognised. HealthCert 365 shall (without prejudice to any other rights or remedies it may have) be allowed to terminate the subscription immediately without giving the Customer prior notice if the Services or subscription is misused (including, but not limited to, use by other people or organisations).

Alternative to subscription

HealthCert 365 offers a range of alternative methods to access the learning and content through a range of certificate and professional diploma courses as well as access to practical workshops.

Price and payment terms

The charges are listed on the website. Upgrades to other options within the HealthCert suite of courses do not form part of the HealthCert 365 subscription. The first invoicing period begins from the date the Customer commences their annual subscription (after trial period) and will run for exactly 12-months. After that period, annual services are invoiced for the next period (annual). Credit card merchant fees are charged to the Customer.

If the subscription is not paid by the due date, a first reminder will be sent to the Customer. If the subscription remains unpaid ten days after the date of the first reminder, access to the Services will be denied until a remedy has been sought. HealthCert365 will not be responsible for any loss, damage, costs, expenses, or other claims of the Customer resulting from the suspension of the Services.

The Customer agrees to the use of e-mail (using an e-mail address specified by the Customer) or another electronic method of transmission as the medium for entering into a subscription agreement, sending invoices and reminders.

Operating stability

HealthCert365 aims to provide the highest possible degree of operating stability but is not responsible for any breakdown caused by factors beyond its control. Such breakdown includes but is not limited to power failures, errors occurring in modem equipment, ADSL connections, telecommunications connections or the like. In all events, HealthCert365 aims to re-establish normal operations as quickly as possible.

Maintenance of the System

HealthCert365 is entitled to make operational changes to the Service for improvements or otherwise (for example by developing or updating software) without giving the Customer prior notice. In some circumstances it may be necessary to suspend access to the Services, usually between 11pm and 6am AESDT. Notice of such a suspension will be given to the Customer in advance. HealthCert365 will not be responsible for any consequences of such a suspension where notice has been given.

Rights

The System remains the full property of HealthCert365. HealthCert365 may at any time transfer its rights and obligations under this agreement to any economic affiliate, subsidiary, or business unit, or any of their affiliated companies or divisions. Except as provided above, the rights and obligations under this agreement may not be transferred to any third party without the written consent of the other party.

Liability of HealthCert 365

HealthCert365 has taken reasonable measures to ensure that the Services are virus-free, but no warranty is given that the Services are free from infection from viruses etc., and HealthCert365 shall have no liability if this is not the case. To the extent permitted by law, HealthCert365 disclaims all warranties with respect to the Services, either express or implied, including but not limited to any implied warranties of suitability or fitness for any particular purpose.

Privacy Policy and Confidentiality

Refer to HealthCert's privacy policy at https://www.healthcert.com/privacy-policy

Marketing

HealthCert365 shall be entitled to communicate with the Customer about important system updates and other pertinent information.

Refunds

When cancelling an annual subscription, all future charges associated with future years of the subscription will be cancelled. The Customer may notify us of the intent to cancel at any time; the cancellation will become effective at the end of the current annual billing period.

The Customer will not receive a refund, prorated or otherwise, for the remainder of the annual term. However, the subscription access and/or delivery and accompanying subscriber benefits will continue for the remainder of the current annual billing period.
Try HealthCert 365 for 7 days

FREE

now
Why choose HealthCert 365 on your CPD journey
"All lectures were explained in depth and with great knowledge. Overall, this has been a good course with amazing presenters."

- Dr C. Pollard
"This is the pathway to improve your confidence and evolve into the GP you aspire to be."


- Dr S. Shinwari
"Brilliant presenters, very relevant topics and overall great course. It will have a practical application in my clinical practice."

- Dr S. Vig
Resources to make your CPD easy

...