FOUNDATION CERTIFICATE
Domestic Abuse & Violence
Learn to identify and support victims of neglect, abuse, and violence in primary care.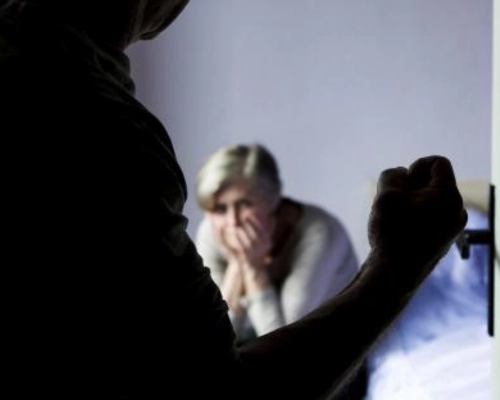 This course will provide you with comprehensive knowledge on the role of the GP in preventing, intervening, supporting and following up victims of suspected abuse, in addition to helping vulnerable patients access support services and continuing care.

Explore how to assess and manage neglect, physical and sexual abuse in adults and children.

Recognise elder abuse issues, injury types, and the effects of ageing on healing.

Understand mandatory reporting and onward referral.

This course is for medical doctors, International Medical Graduates, registered nurses and degree-qualified health professionals.

CPD-accredited.


Course fee
$995
Special rates available


Study duration
30 hrs
Self-paced

Recognise potential abuse situations to provide timely support for your vulnerable patients.
Ensure the safety of at-risk children by spotting signs of maltreatment and taking action.
Assist sexual abuse victims and help them access medical and support services.
Identify maltreatment in elderly patients and connect them with support services.
Get unlimited access to all course content, additional learning materials, ongoing post-course support, and more.
Child physical abuse and neglect

This module opens with the definition, prevalence and legislation of child maltreatment. The process of mandatory reporting is provided. The module includes clinical images of various trauma injuries include bruises, abrasions, burns and bites that relate to physical abuse. The module outlines the clinical process when physical abuse or neglect is displayed. Presenting features including risk factors of both guardians and the child are discussed. Factors that raise suspicion of abuse are outlined. Cutaneous injuries including bruising and burns are described and supported by clinical images. Differential diagnoses are considered including dermatological conditions. The consequences of abuse are considered. The module focuses on the role of the GP including presenting features, risks and the process of managing these clinical presentations including the involvement of paediatric forensic and support services.
Child sexual abuse

This module commences with outlining sexual offences against children – this may depend on jurisdictions. Definitions, prevalence and legislation details are included. The male and female ano-genital anatomy is described. The process of forensic examinations for sexual assault are outlined, featuring a clinical case. The module focusses on the role of the GP and how a child may present. This includes features and signs to consider regarding the guardian's characteristics and the child's presenting profile. The process of managing these clinical presentations including aftercare are outlined. STIs, mental health and associated medical conditions are considered. The involvement of paediatric forensic and support services complete this module.
Domestic abuse

This module reviews the definition and support mechanisms when patients present who are in a domestic abuse relationship. Statistics related to its prevalence and impact both worldwide and in Australia are listed. It discusses the role of general practitioners in responding, supporting and treating women who disclose experiences of domestic violence in a supportive, non-judgemental manner. The module covers signs and symptoms for identification of domestic violence including psychological and behavioural symptoms. Screening information is a key tool in addition to understanding reasons why a woman does not find it easy to leave an abusive relationship. Techniques to provide a safe environment and how to respond to disclosures including follow up care and responsibilities are addressed. Finally, this module gives advice about the most effective response to patient disclosure both immediately and as part of a long-term plan for follow up and continuing care, including information about available resources and support services.
Elder abuse

This module opens with the definition and estimated prevalence of elder abuse. The ageing and healing processes of the skin and bones is detailed including images. The module outlines the physical signs of elder abuse and the possible causal factors for these injuries. Bruising injuries are discussed including differential diagnoses – for example, bleeding disorders and medications. Suspicious bruising, abrasions, lacerations and incisions are outlined and supported with clinical images. Bites, burns and fractures are also considered. The module then moves to self-harm, defensive and other injuries including sexual assault injuries. How to assess and avoid errors are discussed. The module discusses the GP role and includes why it's easy to fail to diagnose this challenging area. Risk factors, signs and symptoms covering general, physical, sexual, emotional, economic and neglect are incorporated. Support services information complete this module.
Did you know you can also study most of these course modules in HealthCert 365?
If you're not interested in pursuing a full certificate in this field but simply want to enhance your skills in specific topics covered in this course, you can access the content of this and other courses for a full year at the time-limited price of $795 (saving $200)!*

A/Prof John Gall
Associate Professor, University of Melbourne
Associate Professor John Gall is the director and principal of a private health clinic offering general medicine and a full range of occupational and forensic medical services. He is a Senior Consultant to the Victorian Forensic Paediatric Medical Service, Royal Children's Hospital and Monash Medical Centre, Melbourne.

Independent reviewer:
Dr Ramya Raman
MBBS, BSSc, DCH

Co-deputy chair for RACGP WA
Originally from NSW, Ramya relocated to WA when she was awarded a place at the reputable Notre Dame medical school. Since completing her medical degree, she has completed further diplomas in child health and women's health to support her areas of interest.
She also shares the training ethos that we hold at Skye Medical and works training the next generation of WA doctors, both at student level and GP trainees. Ramya enjoys the variety of medicine in general practice and is available for appointments to deal with all conditions and concerns.

Dr Sharon Sykes
MBBS, BAppSc, FRACGP

General practitioner
Dr Sharon Sykes works in private general practice in Port Macquarie, Australia where she is also a supervisor of GP registrars and of medical students. Dr Sykes served 18 years in the Royal Australian Air Force before becoming a general practitioner. She has a special interest in medical education and has previously worked as a medical educator for North Coast GP Training.
She holds a MBBS, Bachelor of Applied Science (Med Lab Sci) and a Fellowship of the RACGP.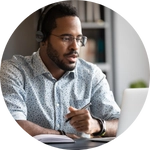 Study at your own pace and to your own schedule.
View and replay video lectures at your convenience.
Participate in online case discussions with your peers.
Participate in a webinar prior to the examinations and ask questions of an expert in abuse and violence.

Complete your assessment online and receive your CPD points and certificate.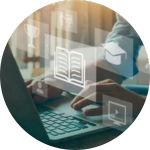 Easily meet your CPD requirements and gain valuable skills – all in one place for $83 per month.
Customise your learning experience by accessing and focusing only on course modules that interest you the most.

Gain access to 200+ additional CPD activities and 50-hour special focus CPD programs, sourced from all HealthCert university-assured programs.
Bundle two courses and save 5%, or three courses and save 10% upon enrolment.
Talk to us about deferred payment options, registrar scholarships and special rates.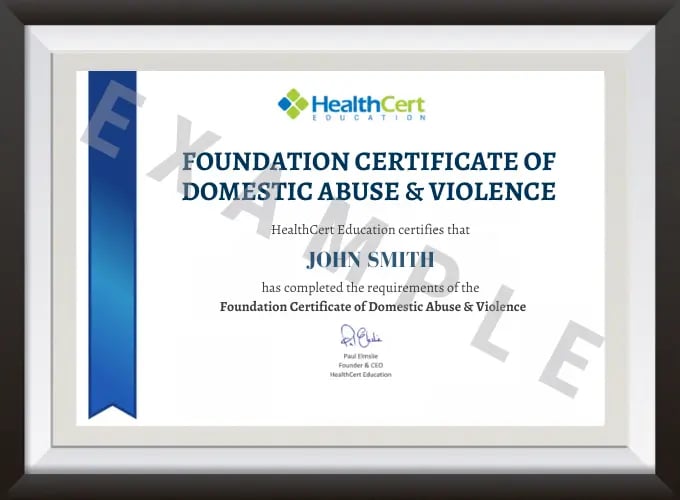 Great course! it is very relevant to all practising GPs. Who knew that there is a pathologist "secret". Every GP should know this!
Highly satisfied. Real patients and cases enhance the learning experience. I will attend the advanced course.
Don't miss this course! It's interesting, practical and enjoyable. After attending courses for 30 years, I rank this as number one. The course is very useful to all doctors who diagnose and treat skin lesions. Top marks to the organisers.
Everything was very relevant and easy to understand. Certainly in a very different league to all the other courses I have attended.
I wish I had completed this course two years ago. My time in general practice so far has not enhanced my diagnostic or surgical skills and I have been scared about skin checks! I actually feel not only confident but empowered. A fantastic course! Thank you!
HealthCert courses have become the standard by which you gauge all others.
Good courses with excellent speakers. I particularly enjoyed the case study scenarios which helped to integrate the knowledge gained.
This is the pathway to improve your confidence and evolve into the GP you aspire to be.
Pre- and post-course information
Entry requirements & recognised prior learning (RPL)

The Foundation Certificate of Domestic Abuse & Violence is tailored for medical practitioners who wish to improve patient outcomes by identifying and supporting victims of neglect, abuse and violence in primary care.

This course is for physicians and degree-qualified health professionals. There are no prerequisites.

Participants will require access to a computer/laptop, an internet connection and a basic level of technology proficiency to access and navigate the online learning portal.


Recognised prior learning (RPL)

Participants who have already successfully completed the module on Domestic Violence and Women's Health as part of the HealthCert Professional Certificate of Women's Health may request a one-module reduction in fees for this course. The module examination questions will still need to be completed to ensure knowledge remains current.

Further professionally recognised qualifications and prior studies may be recognised for entry into this course if the learning outcomes match exactly. Please ask a HealthCert Education Advisor for an individual assessment of your prior qualifications and experience.
Certification

Upon successful completion of the course, course participants will receive a Foundation Certificate of Domestic Abuse & Violence, and CPD hours. Please contact us for more information.

Qualifies for CPD hours from the Royal Australian College of General Practitioners (RACGP).

Qualifies for CPD hours from the Australian Council of Rural and Remote Medicine (ACRRM).

Meets World Federation of Medical Education standards.

Is recognised by Royal New Zealand College of General Practitioners (RNZCGP). The RNZCGP recognises all courses endorsed by the RACGP. Peer review and audit are compulsory.

Is a self-submitted activity in Dubai. The number of CPD hours must be stated on the certificate. Please contact PLD@dhcr.gov.ae for more information.

Is a self-submitted activity in the UK. CPD events overseas, applicable to a doctor's scope of practice, may be submitted for revalidation. Please confirm with your Responsible Officer.


Is a self-submitted activity in Canada through the College of Family Physicians of Canada. Please contact mainprocredits@cfpc.ca for more information.

To learn more about the delivery of certificates in Australia and overseas, please visit our FAQs.
Frequently asked questions
What are the costs and payment options of the course?

Fees will vary based on the program and study option selected (fully online vs online + optional practical workshop). Payments can be made upfront or in monthly instalments. Special rates and various payment options are available. GP registrars and doctors in training enjoy a scholarship of up to $500. Talk to us to learn more.
What is the Alumni Support Program?

Completion of any HealthCert course or attendance at an event will enable you to access the HealthCert Alumni Program which includes:

Access to special alumni rates for new courses when they are released.
Special alumni price for HealthCert Conferences.
Exclusive advanced access to HealthCert events.
Regular Alumni Webinars pertaining to the course(s) you have attended. These will provide content review of the course and an opportunity to discuss case studies.
Access to the video lectures as seen during the course(s) that you have attended.
How will I receive my certificate?

HealthCert Education is pleased to issue digital credentials for alumni. Digital credentials are a permanent online record of your successful completion of a HealthCert course and are issued to all course participants in addition to PDF certificates. If you are based in Australia, you also have the option to order a hard copy of your digital certificate for a small additional fee.
How long will the course take to complete?

The recommended study duration of this certificate course is 30 hours, which includes study of the pre-course activities and readings, online lectures, live tutorials, and online assessment. This self-paced course offers the flexibility of 100% online study in your own time, at your own pace, in your own home or office, with no mandatory face-to-face requirements. You are not required to be online at specific times but can view and replay video lectures at your convenience.
Is this course recognised in my country?

All HealthCert courses meet World Federation of Medical Education standards. This certificate course qualifies for CPD hours from the Royal Australian College of General Practitioners (RACGP) and the Australian Council of Rural and Remote Medicine (ACRRM) in Australia. It is recognised by the Royal New Zealand College of General Practitioners (RNZCGP) in New Zealand. It is recognised by the Hong Kong College of Family Physicians (HKCFP) in China. It is a self-submitted activity in Dubai and the United Kingdom. It is a self-submitted activity through the College of Family Physicians in Canada. If you live or work outside one of the above-mentioned countries, please contact us on admin@healthcert.com to discuss whether this course can be recognised in your country.
Want to stay up-to-date with the latest case studies, podcasts, free video tutorials and medical research articles pertinent to primary care?