COMPLETE THE FORM TO ACCESS 5 FREE VIDEO LECTURES now
Explore the new generation of medicine and stay ahead of the curve in managing common conditions in primary care, including pain, anxiety, insomnia, cancer, autoimmune disorders, IBS, autism, diabetes, hypertension, respiratory conditions, skin conditions and many more, with medicinal cannabis. In this short course, you will learn some of the medical applications of cannabinoids in general practice as a tool to improve patient outcomes and take a holistic approach to their care.
This course has been developed in collaboration with Australian and New Zealand College of Cannabinoid Practitioners (ANZCCP). To learn more and to join go to www.anzccp.org
Simply fill in the form to your right and you will gain instant access to the free video lectures which you can watch and replay anytime.
Presented by leaders in the field, this short course provides fundamental knowledge on medicinal cannabis in Australian primary care. The video lectures are based on HealthCert Education's university quality-assured Professional Diploma Program in Medicinal Cannabis. HealthCert highly recommends further training upon completion of the short course.
If you are interested in formal training and certification in medicinal cannabis after the completion of the online short course, please join us for the university-assured certificate and professional diploma program in medicinal cannabis, available fully online (start anytime).
ONLINE SHORT COURSE CONTENTS
Part I: Introduction to medicinal cannabis
You will learn about medical acceptance, benefits, administration, side effects, and contraindications.
Dr Gull Herzberg


Part II: Auto-immune & inflammatory disorders
You will learn about the evidence for medicinal cannabis treating rheumatoid arthritis and fibromyalgia.
Dr Orit Holtzman


Part III: Chronic pain & medical cannabis: A primer
You'll learn about the endocannabinoid system and chronic pain.
Dr Gull Herzberg

Part IV: Autism, ADHD, Tourettes, OCD
You'll learn about the use of medicinal cannabis in treating autism, ADHD, Tourette's syndrome, and OCD.
Dr John Teh


Part V: Anxiety, depression & insomnia
You'll learn about the evidence for treating anxiety, depression and insomnia with medicinal cannabis.
Dr Imran Khan
Your instructors are noted specialists in Medicinal Cannabis.

Dr Orit Holtzman
MBBS, PhD
Chief Medical Officer, Compass Lifestyle Clinics
Co-Founder & Vice President, ANZCCP
Dr Orit Holtzman is the Chief Medical Officer of Compass Lifestyle Clinics, where she practises functional and cannabinoid medicine, and the Co-Founder and Vice President of the Australian and New Zealand College of Cannabinoid Practitioners (ANZCCP).
Dr Holtzman holds a Bachelor of Science in biology and psychology from the University of Tel Aviv, a PhD in neuroscience from the University of NSW, and an MBBS from the Sydney Medical School at the University of Sydney. She is also a Kresser Institute Trained Practitioner in functional and evolutionary medicine.
After working in the public hospital system, Dr Holtzman has begun exploring holistic health solutions and become passionate about utilising medicinal cannabis as a therapeutic agent. She began prescribing cannabis in 2019, when she joined Compass Lifestyle Clinics. Dr Holtzman has prescribed medicinal cannabis for hundreds of patients for various indications, and is an authorised prescriber for multiple conditions. She is also a sought-after medical educator, teaching doctors about medicinal cannabis and the endocannabinoid system.
Dr Holtzman lives in the beautiful Blue Mountains in NSW with her husband and three children.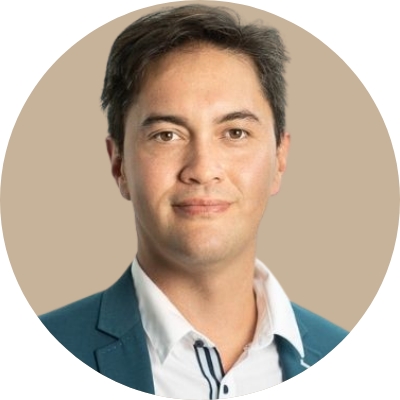 Dr John Teh
MBBS, Cannabinoid Clinician, Clinical Educator
Medical Director, PlantMed
Dr John Teh is the Medical Director of Plantmed Medical Cannabis Clinic, Australia. He has been working within the Medicinal Cannabis industry since the legalisation of cannabis for medicinal use in Australia in February 2016.
Dr Teh is actively involved in Cannabis Medicine education, training medical practitioners and allied health professionals in all areas of cannabinoid therapeutics. He is a medical advisor to various cannabis producers and suppliers within Australia, and consulted the Thailand government prior their introduction of their medicinal cannabis program in 2019.
Dr Teh has vast experience treating a variety of patients with Medical Cannabis and integrates nutrition and plant based medicines which support cannabinoid treatment in his practice. His wealth of knowledge makes him sought after in all areas of cannabis medicine and education.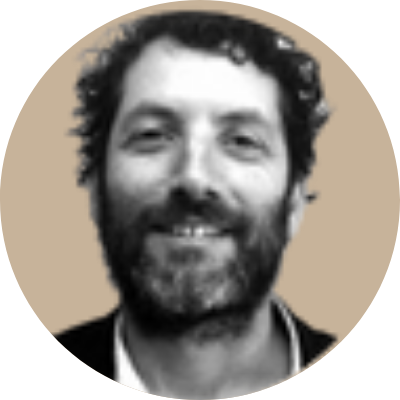 Dr Gull Herzberg
BSc (Hons), MBBS, FRACGP
Founding Board Member, ANZCCP
Dr Herzberg has been working as an Integrative medical practitioner for over 15 years. He has always been keen to explore investigative and therapeutic avenues complementary to those regularly used by his medical colleagues. Gull has treated over 300 patients with medicinal cannabis for a range of conditions.

Dr Imran Khan
MBBS
Founding Board Member, ANZCCP
Dr Imran Khan completed his medical training at The Sheffield School of Medicine (UK) in 2001. He has held clinical leadership roles in the UK, Australia & Qatar and is currently the Medical Director of Warringah Medical Centre (NSW). He is a UK trained Family Medical Practitioner, an advocate for the therapeutic use of medicinal cannabis.
WHO SHOULD COMPLETE THE COURSE
The free online short course is ideal for medical practitioners with little or no previous training in medicinal cannabis who would like to understand some of the basic concepts and how to get started in this field. The free course is not comprehensive and further training is recommended after completion of this introductory online course.
Developed in collaboration with