COURSE OVERVIEW
Well-educated aesthetic skin therapists are vital for the delivery of a high standard of patient care in every aesthetic medicine practice. Through their invaluable support, they allow the general practitioners to focus on the critical tasks of patient consultations, planning, management and treatment. This course is aimed at dermal therapists, clinical assistants, enrolled nurses, and other medical professionals who work alongside and under the direct supervision of an aesthetic medicine physician or GP, and provides the knowledge required for aesthetic skin therapists to safely assist the practitioner with key procedures.
ENTRY REQUIREMENTS AND COURSE REQUISITES
The Professional Certificate of Aesthetic Skin Therapy is for medically trained assistants of general practitioners who have completed a HealthCert course in aesthetic medicine and who wish to grow their practice in that area. Participants can expect to develop solid foundation knowledge in the safe practice of highly requested aesthetic treatments for clinical conditions, thus meeting the increasing demand for skin repair services in primary care.
COURSE CONTENTS
The role of GPs and aesthetic skin therapists
Facial anatomy and planning safe treatments
Chemical composition and safe use of injectables including Botulinum toxin and dermal fillers
Platelet-rich plasma (PRP) therapy
Micro-needling
Low-level light therapy
Chemical peels and topical treatments
Laser equipment for aesthetics
Pigment and vascular treatments
Hair treatments and tattoo removal
Cryolipolysis and body shaping
Course participants will:
Observe experts performing Aesthetic Medicine techniques on a large screen with close-up camera
Participate in discussion of patient cases, evaluate and make decisions
Receive a comprehensive course folder and research/readings in the field
Receive ongoing support post-course through webinars and case review
Have the opportunity to participate in optional clinical attachments at dedicated aesthetic clinics
COURSE OUTLINE
Saturday
| | | |
| --- | --- | --- |
| Time | Session | Topic |
| 8:15am - 8:45am | Registration | |
| 8:45am - 10:45am | Session 1 | Patient conditions that require aesthetic medicine |
| 10:45am - 11:15am | Morning Tea | |
| 11:15am - 12:45pm | Session 2 | Facial anatomy and planning safe treatments |
| 12:45pm - 1:45pm | Lunch | |
| 1:45pm - 3:15pm | Session 3 | Specific conditions requiring chemical peels and topical skin treatments |
| 3:15pm - 3:30pm | Afternoon Tea | |
| 3:30pm - 5:30pm | Session 4 | Chemical composition of Botulinum toxin and safe practice |
Sunday
| | | |
| --- | --- | --- |
| Time | Session | Topic |
| 7:45am - 8:00am | Arrival | |
| 8:00am - 10:00am | Session 5 | Identify specific skin conditions requiring dermal fillers |
| 10:00am - 10:30am | Morning Tea | |
| 10:30am - 12:00pm | Session 6 | Introduction to lasers |
| 12:00pm - 1:00pm | Lunch | |
| 1:00pm - 3:00pm | Session 7 | Office based treatments for aesthetic medicine clinic |
| 3:00pm - 3:15pm | Afternoon Tea | |
| 3:15pm - 4:45pm | Session 8 | Aesthetic Medicine clinics and business |
SESSIONS
Introduction: The role of general practitioners and aesthetic skin therapists (online)
You will learn how to keep patients safe by clearly defining roles and responsibilities in aesthetic medicine clinics. You will examine learn lessons from the mistakes that have taken place in the past, where patient safety was compromised, and examine the serious consequences for the patient, the clinic and the medical practitioners concerned. Example position descriptions for aesthetic skin therapists will be provided.
DAY ONE

DAY TWO


Module 1: Explain facial anatomy and plan safe treatment

You will learn about the basic anatomical structures of the face important to be aware of when contemplating and planning any cosmetic procedure. Areas of danger are highlighted with an introduction to facial changes with ageing and facial assessment.


Module 5: Describe cosmeceuticals and how they are used in skin care

You will learn the chemical composition of cosmeceuticals and how these are used in skin care. There are a large number of cosmeceuticals that can aid skin care, and these are often available through aesthetic medicine clinics. You will also learn how about skin conditioning and the use of retinoids in skin care.


Module 2: Evaluate the safe use of injectable treatments, including chemical composition and safe use Botulinum toxin and dermal fillers

We will discuss the chemistry of Botulinum toxin and its uses for various conditions. We will also discuss patient assessment and safety, and learn basic Botulinum toxin maintenance techniques. A GP should give the first-time treatment, control dosage and control maintenance follow-ups by the aesthetic medicine assistant. An overview of dermal fillers will also be provided. Dermal fillers must be used only when a GP is present.


Module 6: Describe laser equipment for aesthetics and their modes of action

You will learn the scope of light and laser equipment available for use in an aesthetics business. We will discuss the basic physics of lasers and the mode of action of each device. You will learn the laser treatment options for many of the common medical conditions.


Module 3: The role of platelet rich plasma therapy, microneedling, and low-level light therapy in a primary care practice

Indications for microneedling, counselling patients regarding home-based devices and the role of the aesthetic assistant in the practical application of microneedling in the clinic settling will be discussed. Dermatological and aesthetic indications for phototherapy and treatment planning for low-level light therapy will be included. The role of platelet rich plasma therapy in aesthetic medicine, clinical indications and application in a primary care setting will also be discussed.


Module 7: Analyse safe pigment and vascular treatments, including hair treatments and tattoo removal

We will discuss the safe practice of lasers for pigment and vascular treatments including hair removal and tattoo removal using lasers and the role of the aesthetic medicine assistant and GP related to these practices.


Module 4: Recognise specific conditions that require chemical peels and topical skin treatments

Different depths and types of commonly used facial peels will be discussed. Methods of application and a live demonstration are also shown.


Module 8: Determine the correct steps for cryolipolysis and body shaping in a safe manner.

You will learn the correct steps for cryolipolysis and body shaping. There will be a focus on patient safety.
Our team of exceptional instructors consists of highly trained sub‐specialised general practitioners who have successfully incorporated Aesthetic Medicine services into their practice. You will have access to valuable 12 month web-based support with the opportunity to ask the instructors any questions you may have as you implement your learning.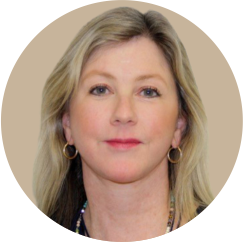 Dr Jenny Kimmins
MBBS, FRACGP, Dip. Derm
Fellow of the Cosmetic Physicians College of Australasia
Aesthetic Medicine Physician and Medical Director at Southern Cosmetics, Victoria
HealthCert Course Chair for Aesthetic Medicine
Dr Jenny Kimmins spent many years in General Practice before developing an interest in management and treatment of skin conditions. She has over 10 years' experience in cosmetic medicine, including the management of acne and rosacea, laser skin treatments, dermal fillers and anti-wrinkle injections. She is a lecturer and trainer in aesthetic medicine and injectable cosmetic treatments. Jenny completed a postgraduate Diploma in Dermatology with the Australian Institute of Dermatology and is a trained skin cancer physician with a special interest in sun-damaged skin. She was recently awarded a Fellowship of the Cosmetic Physicians College of Australasia.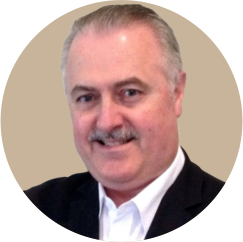 Dr Chris Clifopoulos
MBBS, MMed, GDEB
Skin Cancer and Aesthetic Medicine Physician, Croxton Medical Centre, Victoria
Principal doctor at Croxton Medical Centre, Dr Chris Clifopoulos established the practice shortly after completing his training as a resident doctor in St. Vincent's Hospital, Melbourne. He then obtained his equivalent qualification in Athens. Chris obtained his First Part qualification training for the Royal Australasian College of Dermatology in 1995. He also completed a postgraduate diploma of Epidemiology and Biostatistics in 1997 at the University of Melbourne. He completed his Master of Skin Cancer Medicine through The University of Queensland in 2011.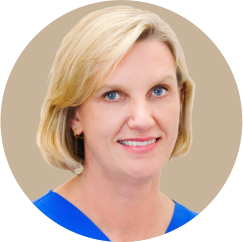 Dr Dianne King
Skin Cancer Doctor at New Town Skin Cancer Centre
B.Med Sci (UTAS), MBBS ( UTAS), DCH (London), DRANZCOG, FRACGP, DPD (Cardiff), MMed (Skin Cancer), Dip. Aesthetic Medicine (AAAM)
Dr Dianne King has been working as a family GP for over 20 years, a graduate from UTAS medical school in 1989.

She has had a keen interest in dermatology throughout this time and obtained her DPD in Cardiff while working in the UK during the early part of her career.

In the last 18 years, she has subspecialised in skin cancer medicine and surgery, obtaining her Masters of Medicine in Skin Cancer from UQ in 2010.

Di established one of the first standalone skin cancer clinics in Hobart with her business partners in 2009, and in recent years has undergone further training in aesthetic medicine. This has proven to be great adjunct to her skin cancer practice, evolving into a business model of the "one stop skin shop" where everything from skin cancer diagnosis and treatment, phototherapy for aesthetic and dermatological conditions, and various cosmetic treatments are available. Di has been actively involved as a guest lecturer for UTAS medical students in skin cancer for the past 10 years.

In her "spare" time, Di also lectures for HealthCert in the recently developed Aesthetic Medicine courses aimed at primary care and skin cancer physicians.

She is on the board of Melanoma Tasmania which gives her the opportunity to raise community awareness and funding for melanoma patients and their families in her home state.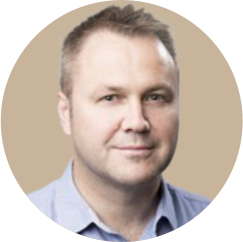 Dr Nicholas Kokotis
MBBS (University of Melbourne), FRACGP
Aesthetic Medicine Physician and Medical Director at Southern Cosmetics
Skin Cancer Physician and Medical Director at Bluff Road Medical Centre
Member of Skin Cancer Society of Australia
Post graduate Certificate in Skin Cancer
Dr Nicholas Kokotis spent five years training in various hospitals before commencing general practice, working in Tasmania and north Queensland. In 2000, he started the first skin cancer clinic in Cairns and performed thousands of procedures on the sun damaged population of far north Queensland.
In 2007, Nick returned to Bluff Road Medical Centre in Melbourne. His patients sought cosmetic advice and Nick teamed with Dr Jenny Kimmins to form Southern Cosmetics in 2012. Nick's interests are in the treatment of sun damaged skin using lasers and energy-based devices. Nick has developed expertise in laser treatments, treating skin cancers, pre-cancerous skin, vascular conditions and other cosmetic conditions. He enjoys teaching registrars and other healthcare professionals about skin cancer and the use of medical and aesthetic lasers.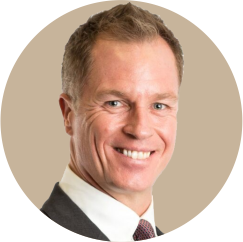 Dr Anthony Rixon
MBBS, FRACGP, MMed, DRCOG, B.Biomed.Sc
Medical Director, Main Street Cosmetic and Skin, Lilydale Victoria
Dr Anthony Rixon graduated from the University of Queensland in 2001 with a post-graduate degree in Medicine. Prior to this, he undertook a Bachelor of Biomedical Science majoring in Physiology. He has trained extensively in hospitals both in Australia and overseas.
In 2009, he completed specialist training in general practice, achieving his Royal Australian College of General Practice Fellowship (FRACGP). He has since focused on skin and cosmetic medicine. Anthony has also completed a Masters of Medicine specialising in skin cancer. This is recognised as the most comprehensive qualification in skin cancer diagnosis and treatment. Additionally, he has detailed knowledge of facial anatomy and understands the intricacies of structures underneath the skin.
Anthony is recognised as a skilful injector through his participation in advanced workshops on dermal filler and Botulinum Toxin. He regularly attends conferences showcasing the most current information on cosmetic medicine, staying up-to-date with the latest technologies and techniques.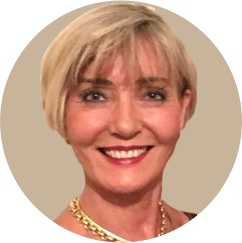 Dr Isabelle Jonsson-Lear
MBChB FRACGP FACCRM FACSCM FSCCA
Master degree in Primary Skin Cancer Medicine, The University of Queensland
Dr Isabelle Jonsson-Lear is a solo general practitioner with a special interest in skin cancer medicine. She is the owner of Haly Health and Skin Medical Centre in Kingaroy where she combines her passion for skin cancer medicine with the innovations of cosmetic medicine. Due to the shortage of medical practitioners in the area, she devotes half her time towards general practice, aged care and occupational health.
Isabelle graduated from the University of Stellenbosch in South Africa in 1976 and immigrated to Australia in 1999. Before moving into private practice, she was the Senior Medical Superintendent of a 540-bed regional hospital in Zululand where she gained and perfected her surgical skills. In 2003, she gave up rural obstetrics and embarked on a career in skin cancer medicine, completing a Masters in Primary Skin Cancer Medicine in 2006. In 2012, she became a fellow of the Skin Cancer College Australasia (SCCA) and of the Australian College of Skin Cancer Medicine (ACSCM).
Isabelle has a great passion for teaching and passing her extensive experience in rural practice onto the next generation. She held a position as a Senior Lecturer with The University of Queensland for over 10 years. She has also taught medical students from Bond University, Griffith University and John Flynn University.
COURSE FEES AND PAYMENT OPTIONS
REGULAR TUITION FEE
$1,995
Full payment on the day of registration
EARLY BIRD RATE
$1,895
Register 30 days prior to the course commencement date.
COURSE DELIVERY AND ASSESSMENT
The Professional Certificate of Aesthetic Skin Therapy is a face-to-face course supported by online materials. There are eight units. Course learning materials will be available for a minimum of 15 weeks. There will be pre-reading activities, an intensive weekend workshop with expert demonstrations and practical activities, online materials and further readings, individual assessment tasks and finally two online examinations.
In order to meet the requirements of professional and academic learning, the course assessment includes a professional requirement and two online examinations.
Develop a one-page report/explanation of how you will use the learning from this course in your professional work.
Online assessment
88 knowledge questions based on a scenario of a medical practitioner undertaking special interest training.

11 per module
Example: The medical practitioner believes that 10% of the population … Is he correct? Yes/No
88 authentic scenario based questions based on cases of patient care at a clinic

11 per module
Example: A patient arrives at your clinic with this problem … What should you do? Multiple choice images based on patient cases.
The knowledge-based examination is worth 50 per cent and the application-based examination is worth 50 per cent. The overall pass mark is 80 per cent. It is therefore not possible to pass this course on knowledge alone. Knowledge must be successfully applied to patient cases in order to pass the course.
HealthCert recommends completion of the assessment at your convenience within three months of the completion of the course (or enrolling in the online course).
CERTIFICATION AND ACCREDITATION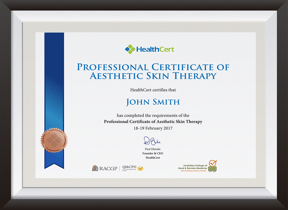 Upon successful completion of the exam, course participants will receive the Professional Certificate of Aesthetic Skin Therapy.
Furthermore, there will be a minimum of 12 months ongoing web-based support to assist with implementation of learning. This includes reminders of key learning points, webinars, video clips, updated information, and ongoing case discussion with own case submission opportunities.