PROFESSIONAL CERTIFICATE
Medical Nutrition Management
Learn the role of therapeutic diets in the treatment of chronic illnesses and other nutritional disorders.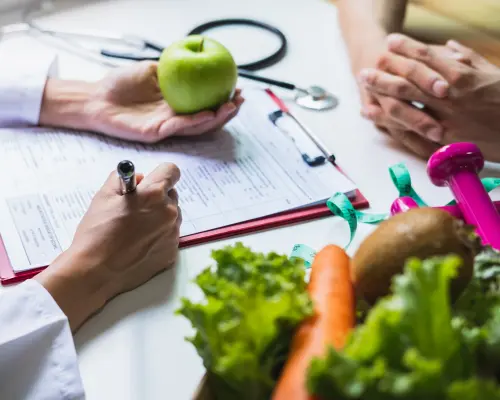 This course teaches the foundations of dietary guidelines and how they can be applied in general practice to better manage chronic diseases, malnutrition, weight loss, and other conditions.
This course is perfect for practitioners with no to little training in this area.




Learn key nutrition assessment techniques and intervention strategies.

This course is for medical doctors, International Medical Graduates, registered nurses and degree-qualified health professionals.

CPD-accredited and university-assured.

CPD requirements
Fulfils 50 hrs for medical professionals in Australia*



Course fee
$1495
Special rates available


Study duration
82.5 hrs
Self-paced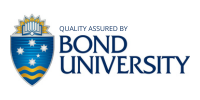 Treat coronary heart disease, type 2 diabetes, hypertension, cancer, and chronic kidney disease.
Learn about common dietary approaches, including Mediterranean, MIND, vegetarian, low GI, and more.
Support your patients' weight management with effective communication and evidence-based strategies.
Move beyond six-minute medicine and improve patient outcomes with comprehensive healthcare plans.
Offer nutrition counselling in your practice to meet growing patient demand for alternative treatment options.
Get unlimited access to all course content, additional learning materials, ongoing post-course support, and more.
Understanding dietary guidelines and how they can be used to guide treatment

This module provides a comprehensive overview of the Australian Dietary Guidelines (ADG) and the Australian Guide to Healthy Eating, and how these guidelines lead to smarter choices and healthier lives, guides policy and informs industry. Nutrient reference values and the link to food choices and chronic disease is highlighted. Recommended servings are listed for each of the five major food groups. The module compares the Australian guide with international dietary guidelines. A case study is presented examining patient food consumption and suggests better food choices to meet the patient's goals. References and guides are presented throughout the module.
Dietary approaches for the management of chronic disease

This module focuses on the role of nutrition and diet in the aetiology of major nutrition-related chronic diseases. Most chronic diseases are responsive to improved dietary choices. The dietary management of conditions including weight concern, coronary heart disease, hypertension, Type 2 diabetes mellitus, cancer and chronic kidney disease are outlined. Recognised dietary options such as plant-based diets, Mediterranean diet, DASH diet, vegetarian and MIND diet are discussed in detail. The module concludes with the discussion of isolated food groups and macronutrients in managing chronic disease including low glycaemic index (GI) food, low fat and high protein diets.
Bursting common myths and fads

This module focuses on comparing and evaluating current popular diets against the Australian Dietary Guidelines. The description and pros and cons of popular diets including paleolithic (paleo) diets, ketogenic diet, intermittent fasting, gluten-free and 'I Quit Sugar' diets are discussed. The module then focuses on distinguishing the credible, evidence-based facts of nutrition information against unreliable nutrition myths to ensure patient safety in primary care. The organic vs non-organic, coconut oil usage, green juices and smoothies are discussed. Common red flags and a list of trusted are provided.
Vitamins & minerals: when are supplements necessary?

The module focuses on the role of micronutrients (vitamins and minerals) and outlines the classification of the micronutrients that are essential to optimal health whilst also considering good dietary choices. It includes an overview of vitamins and minerals, the context for micronutrient supplements, indications for the use of micronutrient supplements, myths and claims and further considerations for patient management. Micronutrient deficiencies and toxicities that can alter normal body functions are included together with outlining how supplementation impacts chronic disease outcomes. Patient case studies are included for osteoporosis and pregnancy. Micronutrient deficiencies and toxicities are included. The module concludes with a discussion on micronutrient myths, claims and future considerations.
Nutrition in gastrointestinal health

This module focuses on irritable bowel syndrome (IBS). It outlines the diagnosis, burden and pathophysiology of this condition including symptoms of food intolerances and the role of elimination diets as a treatment option. The mechanisms, clinical effectiveness, potential consequences and practical application of a low FODMAP diet are explained in detail. Guides on when to refer a patient to a dietitian are also outlined. The module concludes with a discussion on the role of diet and gut microbiota in the aetiology of gut conditions, including focusing on the microbiota in IBS.
Malnutrition in older adult: identifying and managing nutritional risk

This module defines malnutrition and includes an overview of the malnutrition burden and the prevalence of this condition in older adults. It recognizes that ageing is associated with increased multi-morbidity and that a significant number of older adults may not be able to shop for food and prepare meals. It focuses on the implementation of nutrition screening and assessments with validated screening tools including the Malnutrition Screening Tool, the Mini Nutrition Assessment and the Malnutrition Universal Screening Tool plus others, to identify signs and symptoms associated with malnutrition. The Global Leadership Initiative on Malnutrition consensus diagnostic criteria is included. Common nutrition interventions and strategies used by GPs are discussed including the ESPEN Geriatric Guidelines and the importance of minerals and water in geriatric care. The module concludes with a case study to reinforce learning.
Talking with patients about weight loss and weight management strategies

This module focuses on using effective communication and counselling strategies to support patients with weight concerns. Weight management, BMI and mortality including management of weight biases are outlined. Included are dietetic assessment tools and recommendations, followed by a step-by-step approach to discussing weight management including the STATE and RULE guides. Crucial conversations and motivational interviewing techniques are covered incorporating a person-centred approach and suggestions for individualized patient advice. The content covers barriers and enablers. The module then discusses the non-diet approach focusing on healthy eating and positive body image. The topics of eating disorders and unhealthy eating behaviours conclude this module.
Bariatric care: complete nutritional guide for pre- and post-surgical patient care

This module focuses on bariatric surgery and describes the most common bariatric surgery procedures including laparoscopic adjustable gastric band, sleeve gastrectomy and Roux-en-Y Gastric Bypass. Although less common, laparoscopic biliopancreatic diversion with/without duodenal switch is also discussed. The benefits, complications, effectiveness and success of these surgeries are outlined. Eligibility criteria for bariatric surgery is included as well as screening patients for suitability. The module then discusses the role of nutrition for all bariatric surgery stages including pre and post-operative nutrition management, micronutrients and macronutrients targets, common deficiencies and complications post-surgery. New behaviours for a bariatric patient in order to significantly improve their long-term health and weight success post-surgery is included. A case study reinforces the module content.
Did you know you can also study most of these course modules in HealthCert 365?
If you're not interested in pursuing a full certificate in this field but simply want to enhance your skills in specific topics covered in this course, you can access the content of this and other courses for a flat fee of $83 per month (paid annually) within HealthCert 365.

Prof Liz Isenring
Program Head, Master of Nutrition and Dietetic Practice
Bond University
Associate Dean of Research, Bond University
Professor Liz Isenring is an Advanced Accredited Practising Dietitian passionate about improving the quality of life of patients and their carers via evidence-based nutrition. Liz is Head of Program for the Master of Nutrition and Dietetic Practice, and the Associate Dean of Research for the Faculty of Health Sciences and Medicine at Bond University. She is recognised internationally as an expert in nutrition during treatment for cancer and for older adults. Liz has held several leadership positions including in AuSPEN, Dietitian Connection and MASCC, has published over 130 peer-reviewed papers and received more than $3 million AUS in research funding.

Dr Lauren Ball
Senior Research Fellow
Senior Research Fellow,
Griffith University
Early Career Fellow, NHMRC
Associate Editor, Australian Journal of Primary Health
Executive Committee Member, Australasian Association for Academics in Primary Care
Dr Lauren Ball's vision is that all Australians are supported by a health care system that allows them to reach their full potential in life. This will be achieved by making nutrition a prominent part of the ongoing care they receive in general practice – the first point of contact with the health care system.
Lauren has worked with community members, health professionals, education providers and professional bodies to conduct research on how patients can be better supported in general practice to eat well. She implements interventions and programs so that general practitioners, nurses, dietitians, nutritionists, pharmacists and other health professionals feel confident in nutrition and have the skills to best meet patients' needs. She also works with Primary Health Networks to better understand how primary care services can be reoriented to put nutrition and other lifestyle behaviours at the forefront of the health care system.
Lauren has published over 100 peer-reviewed scientific articles and attracted over $1 million in research funding from government bodies, non-government organisations and philanthropic foundations. She is a Senior Research Fellow at Griffith University and an NHMRC Early Career Fellow. She is also an Associate Editor for the Australian Journal of Primary Health and Executive Committee Member of the Australasian Association for Academics in Primary Care.

Dr Ingrid Hickman
Principal Research Fellow

Principal Research Fellow, Department of Nutrition and Dietetics, Princess Alexandra Hospital and Mater Research Institute-UQ
Dr Ingrid Hickman is a Principal Research Fellow with the Department of Nutrition and Dietetics at the Princess Alexandra Hospital and the Mater Research Institute-UQ in Brisbane, Australia. Ingrid's work specialises in investigating the metabolic factors that contribute to obesity-related chronic disease, particularly the role of diet and exercise as potential treatment options for chronic liver disease.
Ingrid collaborates nationally and internationally with multidisciplinary teams to deliver scientifically robust evidence for better management of obesity-related disease. The focus of her research team is to translate medical research findings into improved evidence-based practice for clinicians treating people with obesity-related chronic disease.

Dr Jaimon Kelly
Senior Teaching Fellow

Senior Teaching Fellow, Bond University
Dr Jaimon Kelly is an Accredited Practicing Dietitian and Senior Teaching Fellow at Bond University. Jaimon works in private practice and consults primarily for chronic disease nutrition. He is also an early career researcher passionate about improving patient-centred care in chronic disease, is an advocate for patient-engagement in both the clinical and research setting, and has a strong interest in exploring new ways to deliver dietary education to improve people's dietary self-management.

Dr Kate Morgan
Academic

Academic, Bond University
Dr Kate Morgan has been an academic with Bond University since 2012. Her teaching with dietetics students has focused on food science and nutrition, and its application across dietetic practice. This has involved leading future dietitians on culinary investigations in the food lab as well as informative paddock-to-plate expeditions outside the university.
Kate recently completed her PhD in dietetics education, taking a national approach to exploring key stakeholders' perspectives on dietetics workforce preparation and preparedness. Through her PhD, Kate authored six peer-reviewed publications and presented the findings of her research at conferences both nationally and internationally.
Prior to academia, Kate was a dietitian in the corporate sector. This involved working with multinational companies to enhance the nutritional profile of their products while maintaining palatability, meeting business needs and effectively communicating credible nutrition information to consumers.
Kate has been an Accredited Practising Dietitian and member of the Dietitians Association of Australia since 2008.

Dr Heidi Staudacher
Dietitian & Postdoctoral Researcher

Dietitian & Postdoctoral Researcher, Food and Mood Centre, Deakin University
Dr Heidi Staudacher is a dietitian and postdoctoral researcher at the Food and Mood Centre at Deakin University. Her chief research interests include the pathophysiology and dietary management of functional gastrointestinal and mental health disorders, and the interaction of diet with the microbiome in these disorders.
Heidi was a NIHR Clinical Doctoral Fellow at King's College London between 2012-2016 and during her PhD conducted a large randomised controlled trial investigating the effect of a low FODMAP diet with probiotic co-administration on the gastrointestinal microbiota, symptoms, dietary intake and quality of life. She has published several key papers in the field of dietary management of irritable bowel syndrome.

Tara Diversi
Business, Communication and
Leadership Consultant

Business, Communication and Leadership Consultant, Health Leadership Australia
Co-Founder, Sophus Nutrition
Tara Diversi is passionate about combining nutrition, psychology and communication to help clients make positive change to improve their health. She is an Accredited Practising Dietitian with two post graduate qualifications in psychology and an MBA majoring in marketing, which complement her dietetic qualifications. Tara works as a business, communication and leadership consultant with Health Leadership Australia. She is the co-founder of Sophus Nutrition, a platform that combines nutrition with behavioural economics and technology to bring dietetic care into homes of patients across the globe.

Kathryn Nolan
Senior Teaching Fellow

Senior Teaching Fellow, Bond University
Kathryn Nolan is an Accredited Practising Dietitian with more than 20 years' experience. She has worked in many cosmopolitan, rural and remote areas of Queensland, Australia. Her extensive experience includes both hospital and community positions for Queensland Health as well as a successful private practice within a general practice setting. More recently she became a Senior Teaching Fellow at Bond University.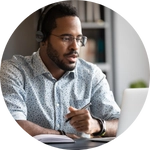 Study at your own pace and to your own schedule.
View and replay video lectures at your convenience.
Participate in online case discussions with your peers.
Participate in a course webinar prior to the examinations and ask questions.

Complete your assessment online and receive your CPD points and certificate.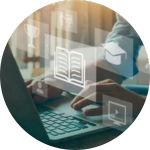 Easily meet your CPD requirements and gain valuable skills – all in one place for $83 per month.
Customise your learning experience by accessing and focusing only on course modules that interest you the most.

Gain access to 200+ additional CPD activities and 50-hour special focus CPD programs, sourced from all HealthCert university-assured programs.
Bundle two courses and save 5%, or three courses and save 10% upon enrolment.
Talk to us about deferred payment options, registrar scholarships and special rates.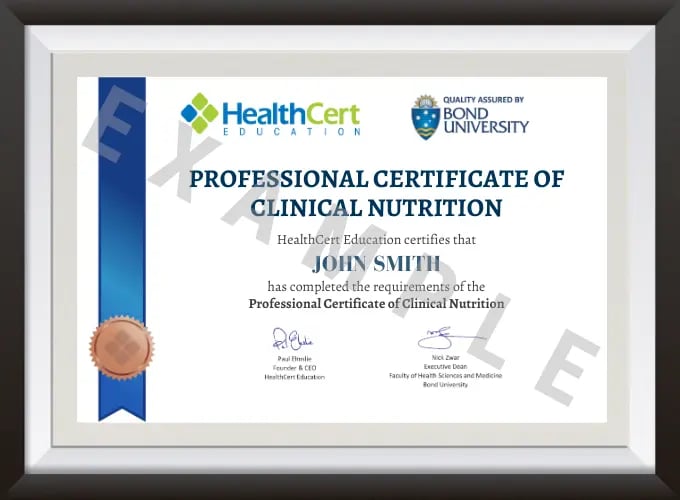 HealthCert courses have become the standard by which you gauge all others.
Good, courses with excellent speakers. I particularly enjoyed the case study scenarios which helped to integrate the knowledge gained.
This is the pathway to improve your confidence and evolve into the GP you aspire to be.
RACGP Activity Number
Activity Title
Education Hours
Performance Hours
Total Hours
Nutrition in gastrointestinal health
4.5
6
10.5
Busting myths and fads: superfoods, paleo, organics and other popular diets
4.5
6
10.5
Dietary approaches for the management of chronic disease including Mediterranean, MIND, vegetarian, high protein, low GI
4.5
6
10.5
Vitamins and minerals: When are supplements necessary?
4
6
10
Understanding dietary guidelines and how they can be used to guide treatment
4
6
10
Bariatric care: Complete nutritional guide for pre/post-surgical patient care
4.5
6
10.5
Talking with patients about weight loss and weight management approaches
4.5
6
10.5
Malnutrition in the older adult: Identifying and managing nutritional risk
4
6
10
Outcome measurement activities are not a requirement of our professional and advanced certificates. You may use an optional HealthCert outcome measurement activity or develop your own.
HealthCert provides several options to meet your outcome measurement hours requirement. These options are self-submitted activities and hours may vary depending on your focus area.
Plan Do Study Act (PDSA) options on a specific topic.
Plan Do Study Act (PDSA) on your identified area. A generic template is provided.
Outcome Improvement Activity relating to specific topics within the course.
The purpose of outcome measurement activities is to improve your clinical confidence in managing an identified learning gap. The outcome improvement activities are designed to examine current clinical care, align clinical practice with best practice standards and identify opportunities for improvement.
Entry requirements

The Professional Certificate of Medical Nutrition Management is tailored for medical practitioners who wish to gain a better understanding of nutrition management in order to improve patient outcomes, especially for those patients with conditions commonly seen in general practice, such as obesity, diabetes, pregnancy, cardiovascular disease, cancer and eating disorders.

The course is suitable for medical doctors, degree-qualified nurses who work under their supervision, degree-qualified health professionals, and International Medical Graduates. The course assumes no prior knowledge or training in the field.

Participants do not have to pass an IELTS test but, as the courses are delivered in English, proficiency in listening, reading and writing English is assumed.

Participants will require access to a computer/laptop, an internet connection and a basic level of technology proficiency to access and navigate the online learning portal.
Recognised prior learning (RPL)

Professionally recognised qualifications and prior studies may be recognised for entry into this course if the learning outcomes match exactly. Please ask a HealthCert Education Advisor for an individual assessment of your prior qualifications and experience.
Certification

This certificate course meets the minimum 50 hours CPD annual requirement across all three mandatory CPD activity types, provided an outcome measurement activity with a minimum of five hours is completed. You may use an optional HealthCert outcome measurement activity or develop your own.

Outcome measurement activities are not a requirement of Professional or Advanced Certificates.

Upon successful completion of the course requirements, course participants will receive the Professional Certificate of Medical Nutrition certificate.

Qualifies for CPD hours from the Royal Australian College of General Practitioners (RACGP).

Qualifies for CPD hours from the Australian Council of Rural and Remote Medicine (ACRRM).

Is recognised by the Royal New Zealand College of General Practitioners (RNZCGP).

Is recognised by the Hong Kong College of Family Physicians (HKCFP). The HKCFP recognises all courses endorsed by the RACGP. Points are calculated differently.

Is a self-submitted activity in Dubai. The number of CPD hours must be stated on the certificate. Please contact PLD@dhcr.gov.ae for more information.

Is a self-submitted activity in the UK. CPD events overseas, applicable to a doctor's scope of practice, may be submitted for revalidation. Please confirm with your Responsible Officer.

Is a self-submitted activity in Canada through the College of Family Physicians of Canada. Contact mainprocredits@cfpc.ca for more information.

Meets World Federation of Medical Education standards.

Is quality-assured by Bond University.

To learn more about the delivery of certificates in Australia and overseas, please visit our FAQs.
Pathways
University quality-assured and CPD-accredited education provider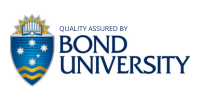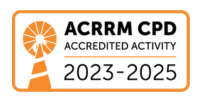 Frequently asked questions
What are the costs and payment options of the course?

Fees will vary based on the program and study option selected (fully online vs online + optional practical workshop). Payments can be made upfront or in monthly instalments. Special rates and various payment options are available. GP registrars and doctors in training enjoy a scholarship of up to $500. Talk to us to learn more.
What is the Alumni Support Program?

Completion of any HealthCert course or attendance at an event will enable you to access the HealthCert Alumni Program which includes:

Access to special alumni rates for new courses when they are released.
Special alumni price for HealthCert Conferences.
Exclusive advanced access to HealthCert events.
Regular Alumni Webinars pertaining to the course(s) you have attended. These will provide content review of the course and an opportunity to discuss case studies.
Access to the video lectures as seen during the course(s) that you have attended.
How will I receive my certificate?

HealthCert Education is pleased to issue digital credentials for alumni. Digital credentials are a permanent online record of your successful completion of a HealthCert course and are issued to all course participants in addition to PDF certificates. If you are based in Australia, you also have the option to order a hard copy of your digital certificate for a small additional fee.
Want to stay up-to-date with the latest case studies, podcasts, free video tutorials and medical research articles pertinent to primary care?