ADVANCED CERTIFICATE
Musculoskeletal & Sports Medicine
Advance your skills in the diagnosis and management of patients with musculoskeletal conditions and sports injuries.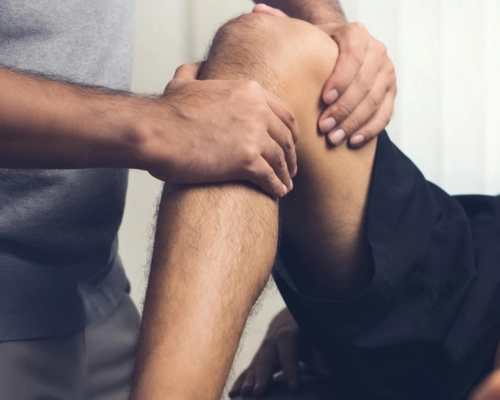 Gain the knowledge required to diagnose and manage patients with musculoskeletal conditions and sporting injuries in primary care.
Manage common conditions such as osteoporosis, gout, abdominal wall problems, and injuries of the groin, knee, ankle, foot, shoulder, elbow, wrist and hand.




Gain a comprehensive understanding of how to physically assess and manage sports injuries and complex musculoskeletal problems.

This course is for medical doctors, International Medical Graduates, registered nurses and degree-qualified health professionals.

CPD-accredited and university-assured.

CPD requirements
Fulfils 50 hrs for medical professionals in Australia*



Course fee
$1495
Special rates available


Study duration
83.5 hrs
Self-paced

Accurately diagnose and treat osteoporosis and gout.
Assess and manage shoulder problems and sports injuries.
Competently diagnose and treat elbow, wrist, hand, knee, ankle, and foot problems.
Understand how to best address abdominal wall and groin problems.
Get unlimited access to all course content, additional learning materials, ongoing post-course support, and more.
Osteoporosis

This module commences by describing osteoporosis and related statistics. Bone physiology and determinants of bone density are revisited and modifiable risk factors outlined. Fracture risk factors independent of Bone mineral density (BMD) are outlined and two calculators for assessing fracture risk are included. Recommendations for identifying patients to investigate for osteoporosis and bone mineral density testing are outlined. The management of osteoporosis is discussed from a non-pharmacological, lifestyle and pharmacological perspective. The module then discusses osteoporosis in men including risk factors. The module concludes with focusing on osteoporosis in young people including chronic diseases associated with lowered BMD, assessment and the principles of treatment of osteoporosis in children and adolescents.
Gout

Gout is a challenging and important disease for practitioners to diagnose and manage. It is an inflammatory joint arthritis in response to monosodium urate (MSU) crystal formation and deposition in joints, bones and soft tissues. The module commences by outlining inflammatory monoarthritis and pseudogout including the aetology, symptoms, medical history and examination tips. Content includes an outline of primary and secondary gout. The three phases of gout are described in detail incorporating clinical features of the gout flare, intercritical gout, chronic gouty arthritis, tophaceous gout and TOPHI. Content includes investigations, treatment, contraindications, prophylaxis considerations, medications, patient education and key points.
Physical assessment and management of shoulder problems and sports injuries

This module describes how to plan a detailed physical assessment, tests and clinical management of common shoulder problems and sports injuries. Shoulder and arm nerve anatomy and referred pain guides are provided. The pathoanatomical and biopsychosocial approaches, and causes of shoulder pain are outlined including subacromial pain syndrome, rotator cuff tears, AC joint injuries and SLAP lesions. Included is when to refer patients to a physiotherapist as well as the roles in subsequent patient care of relieving pain, increasing mobility and preventing injury. Content includes patient advice, education and counselling for shoulder pain to improve prognosis and outcomes, and reduce patient reliance on imaging or surgery. The module concludes with injury prevention programs.
Elbow, wrist and hand problems

This course commences by revising elbow, wrist and hand anatomy and common anterior, posterior, medial and lateral injuries. Unit two focuses on 'tennis elbow' and osteochondritis dissecans of the elbow. Information covers etiology, pathology, clinical symptoms, diagnostic and radiographic tests. Non surgical, surgery and intervention therapy options are discussed. Unit three covers 'Golfer's elbow', cubital tunnel syndrome and ulnar collateral ligament injury. Unit four looks at bursitis, 'throwers elbow' and bicep tendon injury. Unit five discusses osteoarthritis fractures, osteoarthritis of the elbow, elbow fracture and carpal tunnel syndrome. Unit six addresses ganglion cysts, triangular fibrocartilage complex injury, osteoarthritis and rheumatoid arthritis of the hand and wrist. Unit seven covers Colles fracture, Dupuytren's contracture, De Quervain's tenosynovitis, trigger finger and gamekeeper's thumb. The final unit covers fractures,
Abdominal wall and groin problems

The module commences with anatomical images of the abdominal wall structure and identifies abdominal wall regions to provide the foundation for examinations and history taking. Each unit provides clinical images, definitions, differential diagnoses, symptoms, imaging options and suggested management of the listed conditions. The first section focusses on hernias. Hernias covered are the epigastric, umbilical, papaumbilical, incisional and spigelian. Content then moves to rectus sheath haematomas and rectus diastasis. Desmoid tumors and intra-abdominal pathology are included. Content concludes with a focus on groin masses, groin inguinal hernias, non-hernias, groin pain and sports induced hernias.
Physical management for knee, ankle and foot problems and sports injuries

This module commences with assumptions, philosophies, fundamentals and tools before introducing various intervention options for knee, ankle and foot problems including sports injuries. Unit two focuses on common foot problems including heel pain, midfoot, forefoot compressive and forefoot planter pressure. The use of orthotics is discussed. Unit three looks at ankle problems including dorsiflexion. Common ankle presentations include lateral ligament sprain, anterior ankle impingement, medial ankle sprain and posterior ankle impingement. Unit four discusses knee issues including knee varus/valgus. Common knee presentations discussed are the anterior, medial, lateral, posterior and intra-articular sections of the knee and includes Baker's cyst.
Health and performance factors in Masters athletes

This module commences with discussing performance decline and ageing studies using strength and power measures. Unit two discusses cardiorespiratory fitness and longevity and the domains of successful aging – physical, psychological, cognitive and social for Masters athletes. The prevalence of chronic conditions including insulin sensitivity and cardiovascular effects of exercise are discussed. Unit three builds on CVD risk factors and medication use. Various sport disciplines are compared for their cardiovascular impact. Unit three outlines the benefits of physical activity for adults over 65 years including WHO recommendations. Osteoporosis and Masters athletes is discussed together with the benefits of living an active life. Guides and screening tools for the medical practitioner are provided.
GP cases: Complex musculoskeletal problems

This module commences with recognising recurrent musculoskeletal problems and the main musculoskeletal issues commonly seen and treated by medical practitioners. These include osteoarthritis and back pain, osteoporosis and fragility fractures and inflammatory conditions. The wider impact of these conditions is their effect on pain, disability, physical and mental health plus co-morbidities like depression and metabolic syndrome. Osteoarthritis (OA) is the most common chronic condition of the joints and comprehensive information, investigations and management of this condition are included. Rheumatoid arthritis, ankylosing spondylitis and psoriatic arthritis are outlined before moving on to psoriatic arthropathy and cardiovascular disease, respiratory disease, cancer, MSK health and obesity. Primary prevention is discussed. The module concludes with detailing the conditions of PA in pregnancy, CKD, mental health, neurological disorder and metabolic health.
Did you know you can also study most of these course modules in HealthCert 365?
If you're not interested in pursuing a full certificate in this field but simply want to enhance your skills in specific topics covered in this course, you can access the content of this and other courses for a full year at the time-limited price of $795 (saving $200)!*

Prof Peter Reaburn

PhD, BHMS (Ed) (Hons),
Honorary Adjunct Professor of Exercise and Sport Science at Bond University
Professor Peter Reaburn recently retired as Professor and Head of Exercise and Sport Science at Bond University where he remains an Honorary Adjunct Professor. Prof Reaburn remains an active researcher focused on health, performance, and successful ageing in masters athletes. He is an award-winning university educator having won university and national teaching awards and citations for both undergraduate teaching and postgraduate supervision. Prof Reaburn is a masters athlete with a passionate belief in the value of exercise as medicine.

A/Prof Norman Eizenberg
MBBS, FRACS (Hon.)

Clinical Academic Lead (Back to Base Days) Melbourne Clinical School, The University of Notre Dame

Honorary Principal Fellow Department of Anatomy & Neuroscience, The University of Melbourne
Associate Professor Norman Eizenberg has taught anatomy to medical students (at Melbourne and Monash Universities) and surgical trainees for more than 40 years. His main areas of research and scholarship are in medical education (including student learning of anatomy) and in anatomical variations (including their surgical implications). He was awarded an Honorary Fellowship Degree (in 2016) by the Royal Australasian College of Surgeons in recognition of "significant work in anatomy and of contributions to the College" and is currently Anatomy Specialty Editor for the ANZ Journal of Surgery.

A/Prof Eizenberg's biggest role was project leader of the recently completed ANATOMEDIA Online which is a comprehensive, interactive learning platform exploring anatomy from multiple perspectives. So far, ANATOMEDIA has received four national or international awards, including the Australian Publishers Association "Best teaching & learning package in tertiary education" (in 2008).

Meanwhile, he managed to keep his hand in clinical practice after-hours as a GP and received Life Membership "for 30 years extraordinary service as a volunteer doctor at matches" by AJAX Amateur Football Club. He was also fortunate to be a Victorian Australian of the Year Finalist (in 2014) for "outstanding contribution: anatomist, doctor and educationalist".

Outside interests besides organised sport include nature walks and contemporary music. A/Prof Eizenberg is a bit of a film buff and reads books on biography or history (which like anatomy and unlike him, never become outdated).

A/Prof Debbie Kors
MBBS, FRACGP, Masters Family Medicine, DRACOG


Certificate of Family Planning, Graduate Diploma of Medical Education
Associate Professor Debbie Kors is the founder and joint owner of a private teaching general practice in Port Macquarie, Australia. She works there as a general practitioner and GP supervisor of GP registrars and medical students.

A/Prof Kors is a passionate advocate for the profession of general practice. She is a Conjoint Associate Professor in Primary Health Care at the UNSW Rural Clinical School, Port Macquarie campus and has previously worked as a senior medical educator with North Coast GP Training. In 2010, she was nominated for and won the General Practice Education and Training GP Supervisor of the Year award.

A/Prof Kors holds a MBBS (first class honours), Fellowship of the RACGP, Masters of Family Medicine (clinical), Diploma of the Royal Australian College of Obstetricians and Gynaecologists, Graduate Diploma of Medical Education and a Certificate of Family Planning.

Dr Sandra Krishnan
FRACS, MSurgery, MBBS, Fellowship in Breast Surgery

Senior Consultant Breast Surgical Oncologist and General Surgeon at the Sydney Adventist Hospital, Calvary Bruce Private Hospital, Canberra and the South East Regional Hospital (SERH), Bega
Dr Sandra Krishnan's areas of expertise include breast cancer surgery, melanotic and advanced non-melanotic skin cancer surgery, and a wide range of general surgery and laparoscopic procedures, including for diseases of the gallbladder, abdominal wall hernia and therapeutic and diagnostic endoscopy.

Dr Krishnan is also Clinical Senior Lecturer for ANU Medical School, Canberra; Co-President of the Provincial Surgeons Association, Australia; and Senior Instructor of Early Management of Severe Trauma Instructor - Royal Australian College of Surgeons (RACS). She sits on the board of So Brave Australia's Young Women's Breast Cancer Charity as a Non-Executive DIrector. She is a mentor for medical students of the Australasian Student Surgical Association (ASSA). She has writing partnerships with HealthCert and is an op Ed Writer for Oncology and Medical Republic. She is founder of Note to Myself, What I Wish I Knew In My 20s, an empowering online program for young women.

Dr Krishnan is Co-President of Provincial Surgeons of Australia and was recently co-convenor of the 56th Annual Provincial Surgeons of Australia 2020 Annual Scientific Conference (now August 2021). She is also a CHASM (Collaborating Hospitals' Audit of Surgical Mortality) First Line Assessor.

Her Professional Bodies Memberships include BreastSurgANZ, Australia New Zealand Breast Cancer Trials Group, Australasian Society for Breast Disease, ACT & SE NSW Breast Cancer Treatment Group, Royal Australasian College of Surgeons - Women in Surgery, Academy of Surgical Educators, Surgical Oncology Group, Australia and New Zealand Melanoma Trials Group, and she has GESA Accreditation for Gastroscopy and Colonoscopy.

Dr Krishnan has published multiple research articles and is involved in breast cancer, advanced melanoma and skin cancer multidisciplinary meetings at the Sydney Adventist Hospital in Sydney and Canberra Hospital.

Dr Alice Lam
MBChB, FRACGP
General practitioner
Dr Alice Lam is a general practitioner passionate about evidence-based medicine and education for medical professionals and their patients. She has over 23 years of medical experience in Australia and overseas. Dr Lam graduated from the University of Manchester, UK and practised both as a locum and partner. Since 2008, she has worked as a GP in Melbourne, Australia. Her other interests include digital health, health writing and education for health professionals and patients.

Dr David Pugh
Senior Lecturer, Exercise Physiology, School of Sport and Health Sciences, Cardiff Metropolitan University, Wales
Dr David Pugh is a Senior Lecturer in Exercise Physiology within the School of Sport and Health Sciences at Cardiff Metropolitan University, Wales. His global research agenda focuses on how regular exercise and physical activity can effectively prevent and treat cardiovascular and metabolic diseases across the lifespan.

Mr Ronnie Bateman
BPhysio, BPodiatry, Masters Musculoskeletal Physio
Podiatrist & physiotherapist
Ronnie Bateman attained his professional qualifications from LaTrobe University, Melbourne. In 1995, he graduated with a Bachelor of Physiotherapy and returned to study a Bachelor of Podiatry and a Masters of Musculoskeletal Physiotherapy.
Mr Bateman has worked in several sectors including elite sport, aged care and disability, occupational, public health, and private practice.
As a clinician, he promotes treatment pragmatism, and concedes that there are exceptions to most supported clinical and research-based beliefs.
As a podiatrist, he enjoys the challenge of complex foot/ankle conditions, in addition to assisting more proximal pathologies (such as knee pain) by altering distal biomechanics. Podiatric interventions he adopts can include one or more of the following: shoe alterations, insole alterations, over-the-counter orthotics, hand-made insoles/orthotics, strapping, padding, and off-loading. He continues to make devices from casting to fitting where necessary.
As a physiotherapist, Mr Bateman will consider evidence-based research and "old-school" manual therapy options in an attempt to make maximum improvement in the shortest timeframe.
As a lower-limb musculoskeletal practitioner, he can apply top-down (physiotherapy based) and bottom-up (podiatry based) approaches.
Principles and philosophies supported include:
Mechanical problems have mechanical solutions.
Maximal healing occurs in an environment of minimal symptoms.
Rather than "no pain, no gain", the preference is "more brain, less brawn".
Like bread, chronic soft-tissue scar invariably does well with a knead.
"Trial and error" in musculoskeletal therapy is valuable if risks are understood and mitigated. Results-based therapy is about assessing, intervening with low-risk and re-assessing effect.
The positive effect of braces in the acute phase are generally underrated and are invariably dispensed with too soon.

Mr Hubert Huynh
BAppSci (Physiotherapy), Masters Musc Sports Physio
APA Titled Musculoskeletal & Sports Physiotherapist
Bachelor of Applied Science (Physiotherapy), University of Sydney
Masters in Musculoskeletal and Sports Physiotherapy, Griffith University
Hubert Huynh is a physiotherapist with a special interest in persistent/chronic pain management, sporting injuries, and performance and injury minimisation, as well as concussion, headaches, dizziness/vertigo and jaw (TMJ) pain.

A local growing up in the St George area of Sydney, Hubert currently divides his time covering at St George Hospital Emergency Department. Having worked across multiple physiotherapy settings including trauma hospitals and specialised foot and ankle clinics, Hubert currently consults at TMJ clinics and runs HH Physio & Sports Rehab.

Hubert enjoys the challenge of solving hard-to-treat conditions and has continued to learn, update his knowledge and stay on top of emerging research in musculoskeletal and sports physiotherapy. In sports, Hubert has provided physiotherapy coverage to events including the 2018 Commonwealth Games, Tennis Australia Wheelchair Tennis tournaments, Athletics Australia National titles and the City2Surf.

Having grown up around sports including tennis, soccer, martial arts and swimming, Hubert has in recent years found his calling in CrossFit and Dragon Boat Racing, competing at world championships with CYL Dragon Boat Club. Outside of all this, Hubert also enjoys trekking in nature, obstacle races, and hopes to provide his skills to lesser developed countries through medical volunteering groups.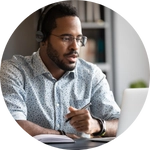 Study at your own pace and to your own schedule.
View and replay video lectures at your convenience.
Participate in online case discussions with your peers.
Participate in course webinars prior to the examinations and ask questions.

Complete your assessment online and receive your CPD hours and certificate.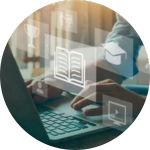 Easily meet your CPD requirements and gain valuable skills – all in one place for $83 per month.
Customise your learning experience by accessing and focusing only on course modules that interest you the most.

Gain access to 200+ additional CPD activities and 50-hour special focus CPD programs, sourced from all HealthCert university-assured programs.
Bundle two courses and save 5%, or three courses and save 10% upon enrolment.
Talk to us about deferred payment options, registrar scholarships and special rates.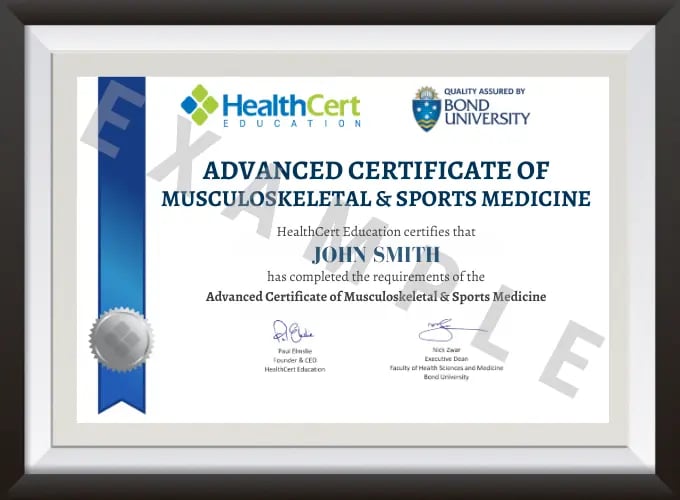 HealthCert courses have become the standard by which you gauge all others.
Good, courses with excellent speakers. I particularly enjoyed the case study scenarios which helped to integrate the knowledge gained.
This is the pathway to improve your confidence and evolve into the GP you aspire to be.
RACGP Activity Number
Activity Title
Education Hours
Performance Hours
Total Hours
Osteoporosis
4
6
10
Gout
4.5
6
10.5
GP Cases: Complex musculoskeletal problems
4.5
6
10.5
Elbow, wrist and hand problems
4.5
6
10.5
Abdominal wall and groin problems
4.5
6
10.5
Physical assessment and management of shoulder problems and sports injuries
4.5
6
10.5
Physical management for knee, ankle and foot problems and sports injuries
4.5
6
10.5
Health and performance factors in Masters Athlete
4.5
6
10.5
Outcome measurement activities are not a requirement of our professional and advanced certificates. You may use an optional HealthCert outcome measurement activity or develop your own.
HealthCert provides several options to meet your outcome measurement hours requirement. These options are self-submitted activities and hours may vary depending on your focus area.
Plan Do Study Act (PDSA) options on a specific topic.
Plan Do Study Act (PDSA) on your identified area. A generic template is provided.
Outcome Improvement Activity relating to specific topics within the course.
The purpose of outcome measurement activities is to improve your clinical confidence in managing an identified learning gap. The outcome improvement activities are designed to examine current clinical care, align clinical practice with best practice standards and identify opportunities for improvement.
Pre- and post-course information
Entry requirements

The Advanced Certificate of Musculoskeletal & Sports Medicine is for degree-qualified medical professionals who wish to learn how to improve patient outcomes, especially those patients with musculoskeletal conditions commonly seen in general practice. This qualification is the second stage of the Professional Diploma of Musculoskeletal & Sports Medicine pathway.

This course is for physicians and degree-qualified medical professionals. The prerequisite for this Advanced Certificate course is the Professional Certificate of Musculoskeletal & Sports Medicine (or qualification deemed equivalent). Participants do not have to pass an IELTS test but, as the courses are delivered in English, proficiency in listening, reading and writing English is assumed.
Recognised prior learning (RPL)

Professionally recognised qualifications and prior studies may be recognised for entry into this course if the learning outcomes match exactly. Please ask a HealthCert Education Advisor for an individual assessment of your prior qualifications and experience.
Certification

This certificate course meets the minimum 50 hours CPD annual requirement across all three mandatory CPD activity types, provided an outcome measurement activity with a minimum of five hours is completed. You may use an optional HealthCert outcome measurement activity or develop your own.

Outcome measurement activities are not a requirement of Professional or Advanced Certificates.

Upon successful completion of the course requirements, you will receive the Advanced Certificate of Musculoskeletal & Sports Medicine certificate.

This certificate course:

Is quality-assured by Bond University.
Qualifies for CPD hours from the Royal Australian College of General Practitioners (RACGP).
Qualifies for CPD hours from the Australian Council of Rural and Remote Medicine (ACRRM).
Is recognised by the Royal New Zealand College of General Practitioners (RNZCGP).
Is recognised by the Hong Kong College of Family Physicians (HKCFP). The HKCFP recognises all courses
endorsed by the RACGP. Points are calculated differently.
Is a self-submitted activity in Dubai. The number of CPD hours must be stated on the certificate. Please contact PLD@dhcr.gov.ae for more information.
Is a self-submitted activity in the UK. CPD events overseas, applicable to a doctor's scope of practice, may be submitted for revalidation. Please confirm with your Responsible Officer.
Is a self-submitted activity in Canada through the College of Family Physicians of Canada. Contact

mainprocredits@cfpc.ca

for more information.
Meets World Federation of Medical Education standards.
Has been independently developed with subject experts and does not receive education grants from any pharmaceutical company.

To learn more about the delivery of certificates in Australia and overseas, please visit our FAQs.
Pathways

Professional Diploma Pathway

This course is the first stage of the three-part professional diploma pathway. The full pathway is Professional Certificate of Musculoskeletal & Sports Medicine, Advanced Certificate of Musculoskeletal & Sports Medicine, and Professional Diploma of Musculoskeletal & Sports Medicine (coming soon).
University quality-assured and CPD-accredited education provider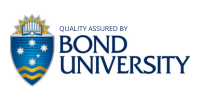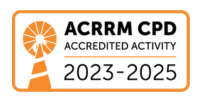 Frequently asked questions
What are the costs and payment options of the course?

Fees will vary based on the program and study option selected (fully online vs online + optional practical workshop). Payments can be made upfront or in monthly instalments. Special rates and various payment options are available. GP registrars and doctors in training enjoy a scholarship of up to $500. Talk to us to learn more.
What is the Alumni Support Program?

Completion of any HealthCert course or attendance at an event will enable you to access the HealthCert Alumni Program which includes:

Access to special alumni rates for new courses when they are released.
Special alumni price for HealthCert Conferences.
Exclusive advanced access to HealthCert events.
Regular Alumni Webinars pertaining to the course(s) you have attended. These will provide content review of the course and an opportunity to discuss case studies.
Access to the video lectures as seen during the course(s) that you have attended.
How will I receive my certificate?

HealthCert Education is pleased to issue digital credentials for alumni. Digital credentials are a permanent online record of your successful completion of a HealthCert course and are issued to all course participants in addition to PDF certificates. If you are based in Australia, you also have the option to order a hard copy of your digital certificate for a small additional fee.
How long will the course take to complete?

The recommended study duration of this certificate course is 83.5 hours, which includes study of the pre-course activities and readings, online lectures, live tutorials, and online assessment. This self-paced course offers the flexibility of 100% online study in your own time, at your own pace, in your own home or office, with no mandatory face-to-face requirements. You are not required to be online at specific times but can view and replay video lectures at your convenience.
Is this course recognised in my country?

All HealthCert courses meet World Federation of Medical Education standards. This certificate course qualifies for CPD hours from the Royal Australian College of General Practitioners (RACGP) and the Australian Council of Rural and Remote Medicine (ACRRM) in Australia. It is recognised by the Royal New Zealand College of General Practitioners (RNZCGP) in New Zealand. It is recognised by the Hong Kong College of Family Physicians (HKCFP) in China. It is a self-submitted activity in Dubai and the United Kingdom. It is a self-submitted activity through the College of Family Physicians in Canada. If you live or work outside one of the above-mentioned countries, please contact us on admin@healthcert.com to discuss whether this course can be recognised in your country.
Want to stay up-to-date with the latest case studies, podcasts, free video tutorials and medical research articles pertinent to primary care?