COURSE OVERVIEW
GPs are confronted with common skin, nail and hair conditions on a regular basis as patients have limited access to dermatologists. In fact, the largest organ of the human body makes up 15 percent of general practice consultations on a day-to-day
basis. Undergraduate dermatology training is minimal in many medical schools and without additional education in general dermatology, GPs are often underequipped to handle common presentations.
Presented by noted dermatologists, the Advanced Certificate of General Dermatology will increase your clinical knowledge, teach you how to assess more complex and rare cases and make differential diagnoses for various dermatological conditions.
This course is the second part of the three-part Professional Diploma of General Dermatology. The education pathway is Professional Certificate of General Dermatology, Advanced Certificate of General Dermatology and Professional Diploma of General Dermatology.
ENTRY REQUIREMENTS AND COURSE REQUISITES
The Advanced Certificate of General Dermatology is ideal for medical professionals who wish to increase their clinical skills, assess more complex and rare cases, and make differential diagnoses for various dermatological conditions. Participants will be equipped with knowledge that is often lacking from undergraduate medical studies and can expect to confidently address their patients' skin concerns on a day-to-day basis. The course is suitable for general practitioners, International Medical Graduates, degree-qualified nurses and dermal therapists who work under the supervision of a general practitioner, and other degree-qualified health professionals with an interest in skin.
The prerequisite for this course is the successful completion of the Professional Certificate of General Dermatology (or qualification deemed equivalent). HealthCert also recommends successful completion of at least 25 cases of general dermatology prior to enrolment.
Recognition of Prior Learning
Professionally accredited qualifications and prior studies may be recognised for entry into this course. Please send an email to credit@healthcert.com for an individual assessment of your prior qualifications and experience. This email should contain information about your educational history and work experience that specifically pertain to the content and procedures covered in the Professional Certificate of General Dermatology. Please include any applicable certificates and course outlines from previous education. The relevant Course Chair will make a determination on your application within two to three weeks.
COURSE CONTENTS
The certificate course offers richly illustrated clinical examples and opportunities for interactive discussions on the cases provided and covers various dermatology conditions.
The theory sessions cover:
Dermatological emergencies
Vitiligo
Skin infestations
Dermatomyositis
Sarcoidosis
Psoriasis
Lichen planus
Atopic dermatitis

Patch testing
Acne
Contact dermatitis
Cutaneous lymphomas
Cicatricial alopecia
Rare nail disorders
Hidradenitis suppurativa
Bullous pemphigoid
Course participants will:
Have the opportunity to replay video lectures from medical experts.
Participate in discussions of patient cases, evaluate and make decisions.
Receive a comprehensive course folder and research/readings in the field.

All presentation slides available for download.

Participate in course webinars prior to the examinations and ask questions.
Receive unlimited and ongoing access to free alumni learning resources, video lectures, and discussion forums, as well as invite-only events and special offers after completion of the course.
Receive ongoing support post-course through webinars and case reviews.
Have the opportunity to participate in optional clinical attachments at dedicated dermatology clinics.
COURSE OUTLINE
Module 1: Dermatological emergencies, vitiligo and skin infestations – Dr Christopher Ross
You will learn to recognise and manage dermatological emergencies including erythroderma, drug reactions, necrotising fasciitis, staphylococcal scalded skin syndrome, meningococcal infections, and SJS/TEN. In the second section of this module, you will learn about vitiligo including new and emerging therapeutic modalities in treating these autoimmune disorders. In the third section, you will learn to identify parasitic diseases including scabies, strongyloidiasis stercoralis, strongyloides, cutaneous larva migrans, schistosomiasis, leishmaniasis, and the recommended treatment for these conditions.
Module 2: Treatment of dermatomyositis and sarcoidosis – Prof Richard Usatine
You will learn to describe and manage the different types of systemic treatments for dermatomyositis and sarcoidosis and also learn how to minimise the osteoporosis effects when using long term prednisone. You will also learn how to monitor for side effects when using these systemic medications.
Module 3: Systemic treatment options for psoriasis and lichen planus – Prof Richard Usatine
You will learn the systemic treatment options for psoriasis and lichen planus, collect patient clues to determine which treatment options are best for the patient, and compare the pros and cons of various treatments.
Module 4: Systemic treatment for atopic dermatitis, and the differential diagnosis and treatment of acne - A/Prof Caterina Longo
You will improve your ability to accurately diagnose and manage cases of atopic dermatitis, recognise differences in infant, childhood and adult presentations of atopic dermatitis, and learn to diagnose and manage conditions associated with and sometimes confused with atopic dermatitis.
Module 5: Patch testing, contact dermatitis and cutaneous lymphomas – Dr Christopher Ross
You will learn the role of patch testing, how to interpret results, how to differentiate between allergic and irritant contact dermatitis, and how to manage these conditions. You will understand the role of patch testing with cutaneous lymphomas, compound and other allergies, and complications that may occur with patch testing. You will increase your knowledge of the common primary cutaneous T-cell lymphoma, mycosis fungoides, sezary sundrome, lymphomatoid papulosis, primary cutaneous B-cell lymphoma, and leukaemia cutis.
Module 6: Cicatricial alopecia and rare nail disorders – Dr Zoe Apalla
You will learn about diseases resulting in nail changes including Beau's lines, onychomadesis, nail pitting, onychorrhexis, pterygium, trachyonychia, true leukonychia, koilonychia, onycholysis, onychauxis, splinter haemorrhages, discolouration, clubbing, onychogryphosis, median canaliform dystrophy, ingrowing toenail, paronychia, subungual haematoma, pincer nails, and tumours of the nail bed. You will also learn about alopecias, understand their causal factors, and learn how to manage these conditions.
Module 7: Hidradenitis suppurativa and bullous pemphigoid – Dr Jonathan Karnes
You will learn how to diagnose hidradenitis suppurativa including identifying risk factors, make treatment decisions and monitor combination antibiotic therapy and biologic therapy safely. You will learn to identify associated disorders and syndromes. In the second section of this module, you will learn to determine the correct steps to differentiate blistering disorders and make treatment decisions for patients with blistering disorders.
Module 8: More challenging cases - Dr Christopher Ross
You will review various challenging dermatology cases, recognise their causal factors, and learn to diagnose and manage more complex dermatological conditions.
Your instructors are widely regarded as some of the world's foremost specialists in skin cancer medicine and business management, including: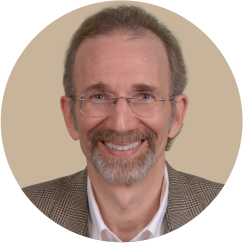 Prof Richard P. Usatine
MD PhD
Professor of Dermatology and Cutaneous Surgery, University of Texas, USA
Founder and Medical Director, University Health System Skin Clinic, USA
Professor Richard Usatine is the Professor of Dermatology and Cutaneous Surgery at the University of Texas. He is the author of nine books and over 120 papers, founder of the Interactive Dermatology Atlas, and is the most recognised skin cancer presenter in the USA. Since 2000, he has been chosen yearly by his peers to be included in The Best Doctors in America. He is also the national chair of the yearly Skin Course put on by the American Academy of Family Physicians.
Richard has been involved in Global Health through his work in Mexico, Guatemala, Panama, Haiti and Ethiopia. In 2000, Richard Usatine was recognised as the national recipient of the Humanism in Medicine Award by the Association of American Medical Colleges.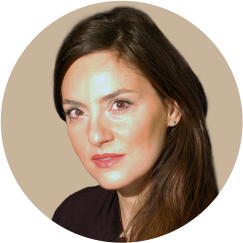 A/Prof Caterina Longo
MD PhD
Scientific Coordinator, Skin Cancer Unit, ASMN-IRCCS, University of Modena and Reggio Emilia, Italy
Associate Professor Caterina Longo is a board-certified dermatologist specialising in the diagnosis and treatment of skin cancers. Although providing the best care possible for patients remains her primary goal, she also committed to education and clinical research. She is actively involved in clinical research and has published numerous papers on topics related to skin cancer with an emphasis on melanoma, atypical nevi, Spitz/Reed nevi and non-melanoma skin cancer.
Caterina's research interests are focused on the use of imaging instruments such as dermoscopy and confocal laser microscopy to recognise skin cancer early in its development. She pioneered the use of ex vivo fluorescence confocal microscopy for micrographic Mohs surgery applied for basal cell carcinoma and other visceral tumours. Caterina lectures on these topics both nationally and internationally.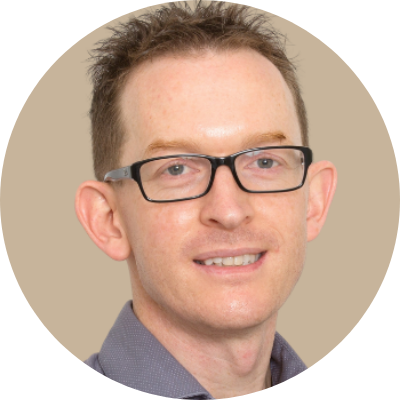 Dr Christopher M Ross
BSc(BiomedSc)(Hons) BMBS FACD
Dr Christopher Ross is an Adelaide-based Dermatologist who completed a Bachelor of Science in Biomedical Science with Honours at Adelaide University in 2004, before completing his Bachelor of Medicine, Bachelor of Surgery at Flinders University in 2008.
Dermatology specialist training was conducted at Women's and Children's Hospital, Flinders Medical Centre and Royal Adelaide Hospital; he was awarded Fellowship of the Australasian College of Dermatologists (FACD) in 2016. Dr Ross has published multiple articles in the Australasian Journal of Dermatology and has written and presented several courses in General Dermatology with HealthCert for teaching purposes.
Dr Ross has a keen interest in rural dermatology, providing outreach services to Darwin and rural South Australia. He also holds the position of Visiting Medical Specialist at Flinders Medical Centre, providing care and teaching to Dermatology registrars. Dr Ross has an interest in all general dermatology including acne, eczema, psoriasis and hair loss.
Dr Ross become a founding member of DermoDirect, which is an online teledermatology service that provides a valuable specialist service to rural areas of Australia. He also is a founder of Diagnode, the telehealth platform behind Dermodirect.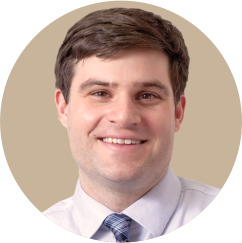 Dr Jonathan B. Karnes is a family medicine physician with special fellowship training in dermatology. He is employed by MDFMR Dermatology Services and is a member of Maine General Medical Center's active staff. He is also a faculty member in the Maine Dartmouth Family Medicine Residency program.
Jonathan's special interest areas include:
Advancement flaps
Burn therapy (excluding burns requiring grafting)
Cryotherapy of skin lesions
Destruction of malignant skin lesions by electrosurgery or cryosurgery
Excision/biopsy of skin lesions without grafting
Fricke graft for small skin defects
Incision and drainage of superficial abscesses and haematomas
Intermediate and complex facial repairs
Local infiltration anaesthesia with minor nerve blocks
Patch tests for allergy diagnosis
Phototherapy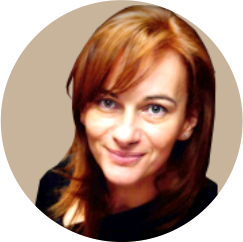 Dr Zoe Apalla
MD PhD
Consultant Dermatologist, State Hospital for Skin and Venereal Diseases, Thessaloniki, Greece
Dr Zoe Apalla was board certified in dermatology in 2008 at the Aristotle University of Thessaloniki, Greece. She was trained in dermatopathology at the St John's Institute of Dermatology in London in 2010 and obtained her PhD degree at the Aristotle University of Thessaloniki in 2013.
Zoe has worked as a consultant in the First Dermatology Department of the Aristotle University of Thessaloniki since 2010. She oversees the Supportive Oncology Outpatient Clinic and the Skin Cancer Outpatient Clinic, and the department's dermatopathology laboratory. She also holds General Dermatology and Inflammatory Dermatoses Outpatient Clinics.
Zoe's main research fields include skin oncology, melanoma and non-melanoma skin cancer, topical treatments, photodynamic therapy and dermatoscopy. She has published more than 100 peer-reviewed scientific articles in international journals and has lectured at many international and national congresses and meetings.
Quality assured by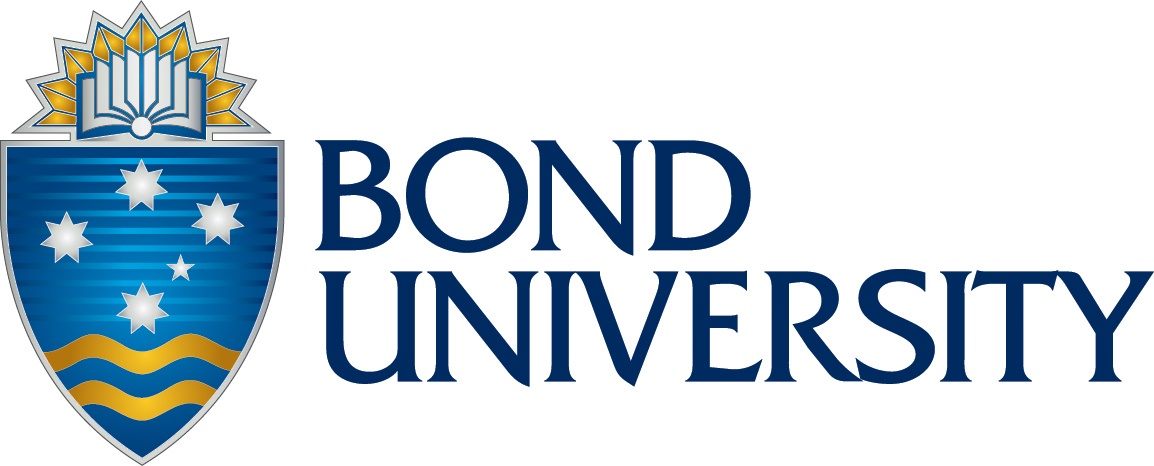 Postgraduate studies with

Clinical attachment with

Accredited by

Accredited by