PRIMARY CERTIFICATE
Sexual Health for Men
Gain the knowledge to confidently manage common sexual health presentations in male patients.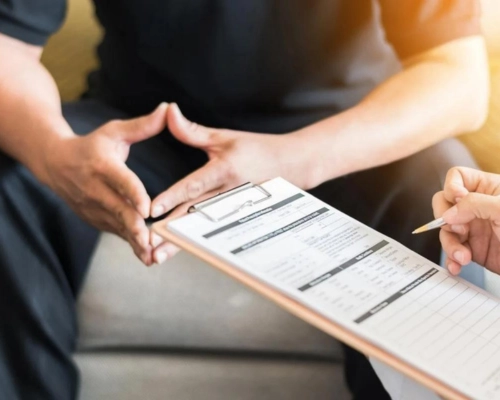 Explore the diagnosis and treatment of common sexual health presentations in male patients so you can manage these concerns in primary care.
Gain an insight into the HealthCert Professional Diploma of Men's Health program by exploring one of the most prevalent topics in the field.

Understand conditions like erectile dysfunction, penile conditions, fertility problems, and androgen deficiency.

Perfect for beginners with no prior training in men's sexual health.

This CPD-accredited course is for medical doctors and International Medical Graduates.


Course fee
$445
Special rates available


Study duration
30 hrs
Self-paced

Learn how to

examine genital organs and

discuss sensitive sexual problems with male patients.

Address men's sexual health concerns with confidence and empathy.

Manage male sexual dysfunction, penile conditions, and fertility issues.

Attract new male patients seeking sexual health support.
Get unlimited access to all course content, additional learning materials, ongoing post-course support, and more.
Male sexual dysfunction

This module describes how to distinguish between the types of erectile and ejaculation dysfunctions and how to diagnose and manage these conditions. It also suggests techniques to encourage discussion about sensitive topics such as sexual problems considering barriers and society norms. The relationship between erectile function/dysfunction and metabolic and vascular health is explored. Tools to assist with diagnosis and clinical management are provided. The module includes what to look for when making a physical evaluation and possible causes of erectile dysfunction. Penile erection aids including injections, oral medications, vacuum devices, prostheses and shockwave therapy are listed including options, contraindications and possible side effects. The third unit focuses on ejaculation physiology and disorders and explores the psychological contributors and treatment options for premature ejaculation.
Penile conditions and fertility check

This module focuses on the steps in examining the male external genital organs to diagnose and manage benign and pre-malignant penile lesions and then moves into diagnosing and managing penile cancer. Images illustrate how these conditions may appear in the clinical setting. It then explains Peyronie's disease and outlines the phases, signs and symptoms, diagnosis and management options for this condition. Male infertility is the final unit in this module. It describes the causes and how to prepare for diagnosis. This includes history, examination and investigation. The module concludes with outlining the management options for male infertility.
Androgen deficiency

This module focuses on the screening and diagnosis of androgen deficiency and then outlines managing patients with this condition and determining whether to refer to a specialist. It explains the hypothalamic-pituitary-testicular axis, adrenal androgens and testosterone action. Androgen deficiency is described as well as the classification and causes of male hypogonadism. The diagnostic approach including signs and symptoms of androgen deficiency are detailed. Diagrams and clinical images are featured. Functional and late onset hypogonadism management options are outlined including lifestyle measures and pharmacology options. Pharmacology information includes benefits and risks.
Did you know you can also study most of these course modules in HealthCert 365?
If you're not interested in pursuing a full certificate in this field but simply want to enhance your skills in specific topics covered in this course, you can access the content of this and other courses for a flat fee of $83 per month (paid annually) within HealthCert 365.

Prof Mathis Grossman

MD, PhD, FRACP
Professor of Medicine, Department of Medicine, University of Melbourne
Professor Mathis Grossmann is a physician-scientist trained in both basic biology and clinical endocrinology. He is Professor of Medicine at the Department of Medicine, University of Melbourne, Austin Health, Australia. As a Consultant Endocrinologist at Austin Health, he runs Endocrine Men's Health and Endocrine Breast Cancer Clinics.
Prof Grossmann graduated with an MD from Heidelberg University Medical School and did his internship in Munich, Germany. He then spent four years in basic research at the National Institutes of Health, USA, and obtained a PhD at the Walter and Eliza Hall Institute in Melbourne, followed by clinical training leading to FRACP. He joined the University of Melbourne at Austin Health in 2006.
His research focuses on the roles of reproductive hormones in health and disease. His group conducts observational and interventional trials in men with 1) low testosterone and chronic disease, 2) hypogonadism, 3) prostate cancer receiving androgen deprivation therapy, and 4) women with breast cancer receiving aromatase inhibition to understand how reproductive hormones regulate musculoskeletal health and glucose homeostasis, both at the clinical and the molecular level.
He has >150 peer reviewed publications and book chapters with more than 7,000 citations and a H-index of 46.
Editorial board memberships include the Journal of Clinical Endocrinology and Metabolism, Journal of the Endocrine Society, Clinical Endocrinology (Oxford), Current Opinion in Endocrine and Metabolic Research, and he is Associate Editor of the Asian Journal of Andrology.
Committee memberships include the US Endocrine Society Endocrine Self-Assessment Program (ESAP) and the Endocrine Society of Australia Council.

Dr Michael Lowy
FAChSHM

Master of Psychological Medicine
Fellow of the European Committee of Sexual Medicine
Dr Michael Lowy is a men's health physician with a special interest in male sexual dysfunction, relationship counselling and the general health issues of men. Dr Lowy began his medical career in general practice, later becoming a sexual health physician (FAChSHM) and obtained a Master of Psychological Medicine and became a Fellow of the European Committee of Sexual Medicine.
Dr Lowy currently works at The Male Clinic in Woolloomooloo and at Executive Health Solutions at St Vincent's Clinic. Dr Lowy is a lecturer in Men's Health at the University of NSW, Notre Dame University, University of Sydney and Family Planning NSW and is a clinical tutor of UNSW medical students. He is a life member of ASSERT NSW and a founding member of Society of Australian Sexologists NSW branch.

Dr Henry Yao
RACS

Uro-oncology Robotic Surgeon
Reconstructive Oncologist
General Urologist
Dr Henry Yao is a urological surgeon with a special interest in uro-oncology, minimally invasive surgery (robotic and laparoscopic surgery), and reconstructive urology. He completed his undergraduate medical degree at The University of Melbourne with first class honours. Dr Yao completed his urology training in Melbourne and is a fellow of the Royal Australasian College of Surgeons.
Dr Yao completed a year of training at Western Health as the Advanced Laparoscopic and General Urology Fellow. He has subsequently completed further fellowship training in Robotic Surgery and Uro-oncology at one of the largest hospitals in the UK, where he worked in a high-volume cancer specialist referral centre. Dr Yao also has a subspecialty interest in reconstructive urology and has published work in this area.
Dr Yao maintains a strong interest in medical research and has published 20 peer-reviewed journal articles to date. He is actively involved in the supervision of students completing research degrees. His main research interest is in the area of cancer survivorship and improving the quality of life for cancer patients.
Dr Yao always strives to provide compassionate and wholistic care for his patients. He provides care in all areas of general urology, with a subspecialty interest in uro-oncology and reconstructive urology. He is also fluent in Mandarin.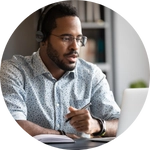 Study at your own pace and to your own schedule.
View and replay video lectures at your convenience.
Participate in online case discussions with your peers.

Participate in course webinars prior to the examinations and ask questions.

Complete your assessment online and receive your CPD hours and certificate.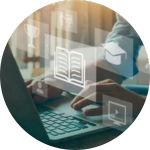 Easily meet your CPD requirements and gain valuable skills – all in one place for $83 per month.
Customise your learning experience by accessing and focusing only on course modules that interest you the most.

Gain access to 200+ additional CPD activities and 50-hour special focus CPD programs, sourced from all HealthCert university-assured programs.
Bundle two courses and save 5%, or three courses and save 10% upon enrolment.
Talk to us about deferred payment options, registrar scholarships and special rates.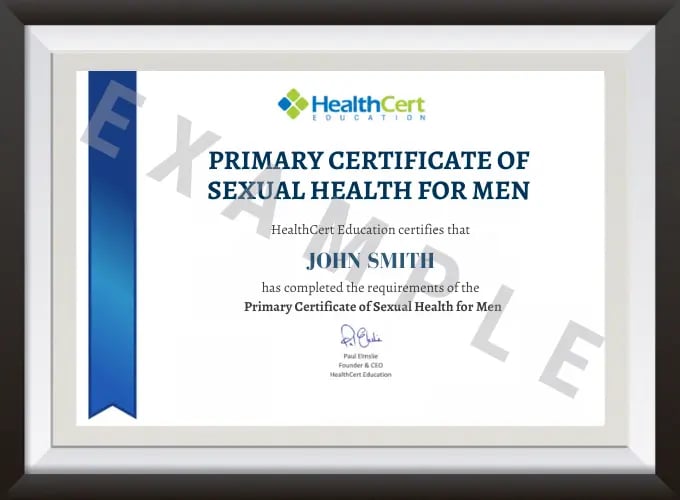 Great course! it is very relevant to all practising GPs. Who knew that there is a pathologist "secret". Every GP should know this!
Highly satisfied. Real patients and cases enhance the learning experience. I will attend the advanced course.
Don't miss this course! It's interesting, practical and enjoyable. After attending courses for 30 years, I rank this as number one. The course is very useful to all doctors who diagnose and treat skin lesions. Top marks to the organisers.
Everything was very relevant and easy to understand. Certainly in a very different league to all the other courses I have attended.
I wish I had completed this course two years ago. My time in general practice so far has not enhanced my diagnostic or surgical skills and I have been scared about skin checks! I actually feel not only confident but empowered. A fantastic course! Thank you!
HealthCert courses have become the standard by which you gauge all others.
Good, courses with excellent speakers. I particularly enjoyed the case study scenarios which helped to integrate the knowledge gained.
This is the pathway to improve your confidence and evolve into the GP you aspire to be.
RACGP Activity Number
Activity Title
Education Hours
Performance Hours
Total Hours
Penile conditions & Male fertility check
4
6
10
Male sexual dysfunction
4
6
10
Androgen deficiency
4
6
10
Pre- and post-course information
Entry requirements

The Primary Certificate of Sexual Health for Men is for medical practitioners who wish to support their male patients with sexual health concerns in primary care.

This course is for physicians and degree-qualified health professionals. The course assumes no prior knowledge or training in the field. Participants do not have to pass an IELTS test but, as the courses are delivered in English, proficiency in listening, reading and writing English is assumed.

Participants will require access to a computer/laptop, an internet connection and a basic level of technology proficiency to access and navigate the online learning portal.
Recognised prior learning (RPL)

Should you wish to fast-track your studies and receive financial credit into further courses, you may complete this Primary Certificate course and receive partial RPL and cost savings towards the Professional Certificate of Men's Health, which is stage one of the three-part Professional Diploma program in Men's Health (reviewed by Griffith University).

Further professionally recognised qualifications and prior studies may be recognised for entry into this course if the learning outcomes match exactly. Please ask a HealthCert Education Advisor for an individual assessment of your prior qualifications and experience.
Certification

Upon successful completion of the course requirements, course participants will receive the Primary Certificate of Sexual Health for Men, and CPD hours.

Is a self-submitted activity for CPD hours from the Royal Australian College of General Practitioners (RACGP).

Is a self-submitted activity for CPD hours from the Australian Council of Rural and Remote Medicine (ACRRM).

Is recognised by the Hong Kong College of Family Physicians (HKCFP). The HKCFP recognises all courses
endorsed by the RACGP. Points are calculated differently.

Meets World Federation of Medical Education standards.


Has been independently developed with subject experts and does not receive education grants from any pharmaceutical company.

To learn more about the delivery of certificates in Australia and overseas, please visit our FAQs.
Pathways
CPD-accredited education provider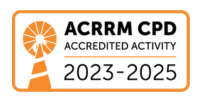 Frequently asked questions
What are the costs and payment options of the course?

Fees will vary based on the program and study option selected (fully online vs online + optional practical workshop). Payments can be made upfront or in monthly instalments. Special rates and various payment options are available. GP registrars and doctors in training enjoy a scholarship of up to $500. Talk to us to learn more.
What is the Alumni Support Program?

Completion of any HealthCert course or attendance at an event will enable you to access the HealthCert Alumni Program which includes:

Access to special alumni rates for new courses when they are released.
Special alumni price for HealthCert Conferences.
Exclusive advanced access to HealthCert events.
Regular Alumni Webinars pertaining to the course(s) you have attended. These will provide content review of the course and an opportunity to discuss case studies.
Access to the video lectures as seen during the course(s) that you have attended.
How will I receive my certificate?

HealthCert Education is pleased to issue digital credentials for alumni. Digital credentials are a permanent online record of your successful completion of a HealthCert course and are issued to all course participants in addition to PDF certificates. If you are based in Australia, you also have the option to order a hard copy of your digital certificate for a small additional fee.
How long will the course take to complete?

The recommended study duration of this certificate course is 30 hours, which includes study of the pre-course activities and readings, online lectures, live tutorials, and online assessment. This self-paced course offers the flexibility of 100% online study in your own time, at your own pace, in your own home or office, with no mandatory face-to-face requirements. You are not required to be online at specific times but can view and replay video lectures at your convenience.
Is this course recognised in my country?

All HealthCert courses meet World Federation of Medical Education standards. This certificate course qualifies for CPD hours from the Royal Australian College of General Practitioners (RACGP) and the Australian Council of Rural and Remote Medicine (ACRRM) in Australia. It is recognised by the Hong Kong College of Family Physicians (HKCFP) in China. If you live or work outside one of the above-mentioned countries, please contact us on admin@healthcert.com to discuss whether this course can be recognised in your country.
Want to stay up-to-date with the latest case studies, podcasts, free video tutorials and medical research articles pertinent to primary care?