AdVANCED CERTIFICATE
MEDICAL NUTRITION MANAGEMENT
Learn key nutrition assessment techniques and intervention strategies to provide more comprehensive healthcare.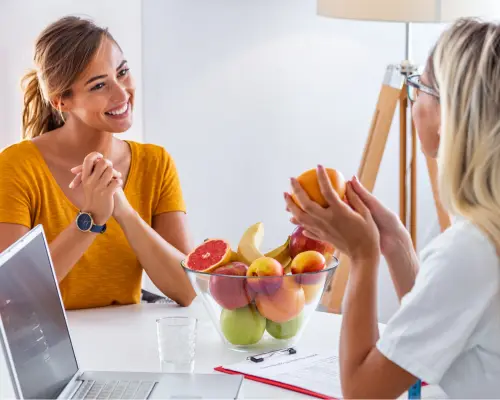 This course explores the role of therapeutic diets in the treatment of chronic illnesses and other nutritional disorders, highlighting the principles of the nutrition care process as applicable in a primary care setting.
Tailored for medical professionals who wish to gain a better understanding of nutrition management.

Teaches how medical nutrition strategies can be implemented to improve patient outcomes in areas including pregnancy, diabetes, cancer, sport nutrition, and cardiovascular health.

This course is for medical doctors, International Medical Graduates, registered nurses and degree-qualified health professionals.

CPD-accredited and university-assured.

CPD requirements
Fulfils 50 hrs for medical professionals in Australia*



Course fee
$1495
Special rates available


Study duration
83.5 hrs
Self-paced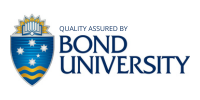 Provide patients with comprehensive nutrition guidance throughout pregnancy, fertility, and lactation.
Follow a weight-inclusive approach to healthcare to improve patient outcomes.
Manage metabolic syndrome and insulin resistance.
Support patients with cardiovascular conditions through tailored nutrition plans.
Effectively manage gut microbiome issues with the use of pre-biotic and pro-biotic treatments.
Get unlimited access to all course content, additional learning materials, ongoing post-course support, and more.
Pregnancy: Complete Nutrition Guide for Fertility, Pregnancy and Lactation

This course provides an overview of the role of nutrition and lifestyle choices for optimising health at all stages of pregnancy. A case study is used to inform about the role of nutrition for conception and fertility. Lifestyle choices including key nutrients for pre-conception and optimising fertility are suggested. The patient case then moves to nutrition through pregnancy and addresses nausea and vomiting, and how a healthy diet reduces outcome risks for mother and infant including key nutrients and foods to avoid. Lifestyle considerations through pregnancy are outlined. The case study then moves to lactation post-partum and stresses the importance of healthy nutrition for lactation/promoting lactation and includes foods to avoid. Management plans and evidence-based practice guidelines are suggested at each stage. Supplements in pregnancy are mentioned and the course concludes with summarising practical nutrition considerations in pregnancy. 
The Non-Diet Approach: Making the Shift to Weight-Inclusive

This course outlines the shift to weight-inclusive health care and recognizes that both health behaviours and genetics may influence body weight. Weight classifications and limitations of BMI screening are discussed together with contributing chronic disease risk factors. A case study is presented to consider weight management dietary strategies including bariatric surgery, medication, nutrition and physical activity. Evidence based weight management strategies, potential risks of the diet culture, weight cycling and the relationship between dieting and mental health are discussed. A healthy lifestyle is preferable to a diet. People in bigger bodies may avoid medical care until conditions are advanced, to avoid weight bias and stigma.  The non-diet approach looks at common assumptions in health care and the key principles of health at every size, including weight inclusivity, health enhancement, respectful care, eating for well-being and life-enhancing movement. The case study is revisited and options discussed including strategies to engage patients.  
Metabolic Syndrome and Insulin Resistance

This course introduces and defines the features and pathogenesis of metabolic syndrome and insulin resistance. General practitioners are uniquely placed to diagnose and manage this condition. Screening tools, medical complications and risk factors are explained together with the complexities, incidence and prevalence of metabolic syndrome and insulin resistance. Common features of this condition are described including abdominal (visceral) obesity, insulin resistance, dyslipidaemia and microalbuminuria. Risk factors affecting the endocrine, cardiovascular and gastrointestinal systems are outlined as well as the relationship with coronary heart disease and non-alcoholic fatty liver disease. The role of the gut microbiome in patients with metabolic syndrome is mentioned. A case study reinforces learning. The second section focusses on environmental determinants including lifestyle choices, nutrition, physical activity and medications. Low energy and ketogenic states are detailed in addition to a change in overall dietary patterns. Referral options to dieticians and surgery are mentioned. A case study concludes this course.
Are Carbs the Enemy: Understanding the Nutritional Needs of Patients with Diabetes

This course focuses on the key nutritional problems for patients with diabetes and discusses healthy eating, defines carbohydrates, examines the glycaemic index vs glycaemic load, and includes the nutrition priorities for people with diabetes. The goals of diabetes management include healthy eating to positively influence glycaemic control, blood pressure, hyperlipidaemia and overweight/obesity. A healthy diet, physical activity and in some cases, pharmacological intervention contribute to glycaemic control. Carbohydrates (CHOs) are mentioned before moving to explaining the glycaemic index (GI) and its role in diabetes management. Nutritional priorities are discussed including weight loss, healthy eating and individualised plans. Low carbohydrate diets are defined including their relationship with GI and managing diabetes. The benefits and disadvantages of a low CHO/ketogenic diet in relation to managing diabetes are discussed. A case study reinforces course content. 
Latest Trends in Cardiovascular Nutrition

GPs play an important role in directing patients with cardiovascular disease (CVD) to evidence-based nutrition advice and resources. This course discusses the evolution of evidence and heart health nutrition recommendations including the National Heart Foundation Eating for Heart Health Position Statement and other recent cardiovascular disease management and heart failure guidelines. Nutrient supplements are discussed together with cardiovascular nutrition controversies including food trends and omega-3, anti-inflammatory dietary components, and weight management. The second section discusses the key principles and evidence for the DASH and Mediterranean diets supported by evidence-based research. Guides are provided for the GP and the patient approach including patients with lower health literacy.
The Gut Microbiome: Prebiotic and Probiotic Treatments

The first section of this course outlines the main functions of the gut microbiota, its significance for gut health and factors that affect its composition. Factors that affect gut microbiota include delivery mode, diet, age, disease and medications. The gut microbiota interacts with the body including the immune and nervous systems. Short term consumption of different diets alters microbial community structure and gene expression. The second section covers the appropriate use of specific prebiotics and probiotics in the treatment of irritable bowel syndrome (IBS) and functional constipation. Probiotics and prebiotics are explained including food sources for both. The mechanisms and effect on the gut microbiota are outlined. Evidence based research and guidelines supports the course content. 
Nutrition Management in Cancer

The course focuses on the changing nutritional requirements for patients diagnosed with cancer across treatment, during survivorship and end-stage care. As some cancer treatments can affect appetite, patients may be at nutritional risk – the ESPEN guide outlines the three categories for patients at risk: precachexia, cachexia and refractory cachexia. Multi-modal treatments are discussed including dietary counselling and sample meal plans. Nutritional recommendations for minimizing recurrence risk are listed. The GP and dietitian's roles are outlined for managing these patients. The second section suggests recommended evidence-based nutrition management to improve the nutritional status and quality of life for patients with cancer. Omega-3 fatty acids and other 'hot topics' including ginger and adjuvant therapies are mentioned. The impact of chemotherapy on nutrition and gastronomy is explained. In end stage care, nutritional focus is for symptom management and quality of life.  Evidence-based guidelines and research support the course content. 
Sports Nutrition for High Performance

Athletes' nutritional needs are principally determined by their training load and body mass. This course focusses on key nutritional priorities for athletes, safe and effective supplement options and nutrition priorities to maximise daily training performance, manipulate recovery and maintain immune function. Planning nutritional requirements for competitions and understanding athletes at risk of nutritional deficiencies are discussed. A case study of a triathlete reinforces learning. Timing of daily dietary intake including carbohydrate and protein guidelines, and barriers to fuelling/refuelling are included. Relative energy deficiency in sport (RED-S) and the potential consequences of RED-S are discussed including the stages of iron deficiency, RED-S assessment tools, and return to play guides. Muscle protein balance after exercise is considered including guides. Plant based protein supplements and guides to strategic eating to promote muscle protein synthesis are detailed. Expert assistance is strongly advised before supplement use. The course includes Information on supplements, sports foods and drinks.  
Did you know you can also study most of these course modules in HealthCert 365?
If you're not interested in pursuing a full certificate in this field but simply want to enhance your skills in specific topics covered in this course, you can access the content of this and other courses for a full year at the time-limited price of $795 (saving $200)!*

Prof Liz Isenring
Program Head, Master of Nutrition and Dietetic Practice

Program Head, Master of Nutrition and Dietetic Practice, Bond University
Associate Dean of Research, Bond University
Professor Liz Isenring is an Advanced Accredited Practising Dietitian passionate about improving the quality of life of patients and their carers via evidence-based nutrition. Liz is Head of Program for the Master of Nutrition and Dietetic Practice, and the Associate Dean of Research for the Faculty of Health Sciences and Medicine at Bond University. She is recognised internationally as an expert in nutrition during treatment for cancer and for older adults. Liz has held several leadership positions including in AuSPEN, Dietitian Connection and MASCC, has published over 130 peer-reviewed papers and received more than $3 million AUS in research funding.

A/Prof Gregory Cox
Associate Professor, Nutrition and Dietetics Program


Associate Professor, Nutrition and Dietetics Program, Bond University
Associate Professor Gregory Cox is a Fellow of Sports Dietitians Australia (SDA) and an Accredited Practising Dietitian. He worked at the Australian Institute of Sport for 20 years and is currently the Nutrition Lead for Triathlon Australia and Paddle Australia. In 2016, Greg was the Nutrition Lead for the Australian Olympic Team at the Rio Olympic Games. He currently works at Bond University as an Associate Professor within the Nutrition and Dietetics program alongside his consultancy work in elite sport.
He is committed to making a difference within his daily work, be it teaching undergraduate or graduate students, working with elite athletes and coaches or undertaking applied research in sport and the wider nutrition field. He publishes original research, has written sports nutrition books and book chapters alongside countless sports nutrition periodicals. He loves travel, for work and holidays and regularly heads overseas for training camps, conferences, major sporting events or for his own holidays chasing the snow and waves!! He is a lifelong athlete and has maintained a competitive spirit in Triathlon and Surf Life Saving. Given his skill in poaching fresh, local eggs, he has often discussed the possibility of opening a restaurant with his son, Sebastian based on this theme - O for Awesome!!

A/Prof Stijn Soenen
Clinical researcher

Clinical researcher, Bond University
Associate Professor Stijn Soenen joined Bond University in 2019. He is a clinical researcher, with a passion to teach, who specialises in nutrition. He completed a Bachelor of Science in Nutrition and Dietetics (Leuven, Belgium), and a Master of Science (high distinction) and PhD in Biological Health Sciences at Maastricht University (Maastricht, the Netherlands). In 2011, he relocated to Australia to expand his research skills within the NHMRC Centre of Clinical Research Excellence (CCRE) in Nutritional Physiology, Interventions and Outcomes and the Centre of Research Excellence (CRE) in Translating Nutritional Science to Good Health supported by the Mary Overton and Florey Fellowships from the Royal Adelaide Hospital Research Foundation (2011-18). He maintains strong links with the CRE at the University of Adelaide and the Central Adelaide Local Health Network (CALHN).
Stijn has established an international reputation in the field of physiological mechanisms underlying energy balance (the regulation of energy intake and energy expenditure), particularly on the role of dietary protein on body weight, muscle mass and function, which is of major importance to health outcomes. He leads a program of research relating to malnutrition, over- (e.g., bariatric surgery patients) and undernutrition (frailty), and type 2 diabetes, in older people. His complex, and technically demanding, clinical studies, performed in internationally recognised research environments, have been published in leading journals in his field. His research has been awarded on several occasions and supported by >$2M including a principal investigator Diabetes Australia Research Trust (DART) Grant related to postprandial glucose metabolism in older people (CIA, 2019), an NHMRC grant related to muscle protein accretion in ICU patients (CIC, 2018-20), and a further 21 project grants. He regularly presents at national and international conferences, reviews papers, grant applications, student-research proposals and conference abstracts, and chairs conference sessions.

Dr Lauren Ball
Senior Research Fellow

Senior Research Fellow, Griffith University
Early Career Fellow, NHMRC
Associate Editor, Australian Journal of Primary Health
Executive Committee Member, Australasian Association for Academics in Primary Care
Dr Lauren Ball's vision is that all Australians are supported by a health care system that allows them to reach their full potential in life. This will be achieved by making nutrition a prominent part of the ongoing care they receive in general practice – the first point of contact with the health care system.
Lauren has worked with community members, health professionals, education providers and professional bodies to conduct research on how patients can be better supported in general practice to eat well. She implements interventions and programs so that general practitioners, nurses, dietitians, nutritionists, pharmacists and other health professionals feel confident in nutrition and have the skills to best meet patients' needs. She also works with Primary Health Networks to better understand how primary care services can be reoriented to put nutrition and other lifestyle behaviours at the forefront of the health care system.
Lauren has published over 100 peer-reviewed scientific articles and attracted over $1 million in research funding from government bodies, non-government organisations and philanthropic foundations. She is a Senior Research Fellow at Griffith University and an NHMRC Early Career Fellow. She is also an Associate Editor for the Australian Journal of Primary Health and Executive Committee Member of the Australasian Association for Academics in Primary Care.

Dr Eirini Dimidi
Research Associate, Department of Nutritional Sciences

Research Associate, Department of Nutritional Sciences, King's College London, UK
Dr Eirini Dimidi is a nutritionist and registered dietitian since 2011. She has been awarded a PhD from King's College London where she investigated the symptomatic, physiological and microbiological effect of probiotics in people with constipation. In 2016, she was appointed as a Research Associate at the Department of Nutritional Sciences, King's College London, where she is undertaking several research projects on the impact of nutritional interventions (fibre, probiotics, prebiotics, low FODMAP diet) in people with functional bowel disorders. Other research projects include investigating the effect of diet on the gut microbiota and gut health, as well as exploring patients' perceptions of gut diseases. She has published in several peer-reviewed nutrition and gastroenterology journals and has presented her work in national and international conferences.

Dr Hannah Mayr
Post-doctoral researcher, Princess Alexandra Hospital (PAH), Brisbane
Dr Hannah Mayr is an Accredited Practicing Dietitian who recently completed her PhD thesis at La Trobe University. Under the principal supervision of leading Mediterranean diet researcher, Prof Catherine Itsiopoulos, she investigated the effect of a Mediterranean versus low-fat diet on inflammation and adiposity in patients with coronary heart disease.
Hannah has published a number of reviews, methods and results-based papers within this work and received the 'New Researcher Award' at the 2018 Dietitians Association of Australia National Conference for her thesis work exploring a novel dietary assessment tool, the Dietary Inflammatory Index. Her research and practice interests are in dietary patterns and interventions, chronic disease and metabolic health.
Hannah currently works as a post-doctoral researcher at Princess Alexandra Hospital (PAH) in Brisbane and externally with La Trobe, which includes activities to enable implementation of the Mediterranean diet into routine care for chronic disease management. At PAH she leads a mentorship group focused on research capacity building for clinical dietitians. She also teaches into the Master of Nutrition and Dietetics at Bond University and she is passionate about engaging dietetics students in research activities.

Dr Kate Morgan
Academic

Academic, Bond University
Dr Kate Morgan has been an academic with Bond University since 2012. Her teaching with dietetics students has focused on food science and nutrition, and its application across dietetic practice. This has involved leading future dietitians on culinary investigations in the food lab as well as informative paddock-to-plate expeditions outside the university.
Kate recently completed her PhD in dietetics education, taking a national approach to exploring key stakeholders' perspectives on dietetics workforce preparation and preparedness. Through her PhD, Kate authored six peer-reviewed publications and presented the findings of her research at conferences both nationally and internationally.
Prior to academia, Kate was a dietitian in the corporate sector. This involved working with multinational companies to enhance the nutritional profile of their products while maintaining palatability, meeting business needs and effectively communicating credible nutrition information to consumers.
Kate has been an Accredited Practising Dietitian and member of the Dietitians Association of Australia since 2008.

Christina Turner
Senior Teaching Fellow and Internships Lead

Senior Teaching Fellow and Internships Lead, Master of Nutrition and Dietetic Practice Program, Bond University
Christina Turner is an Accredited Practising Dietitian with almost 19 years' experience working across a variety of settings including acute dietetics, community outpatients, public health and community development. More recently she has specialised in eating disorders and established SOL nutrition, a non-diet private practice in northern New South Wales, Australia.
Christina is currently a Senior Teaching Fellow and Internships Lead within the Master of Nutrition and Dietetic Practice Program at Bond University. She teaches into the clinical and communication/counselling subjects including eating disorders, weight-inclusive practice and non-diet nutrition, cognitive-behavioural therapy and motivational interviewing topics.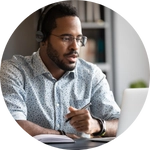 Study at your own pace and to your own schedule.
View and replay video lectures at your convenience.
Participate in online case discussions with your peers.

Attend or watch recordings of live tutorials with experts in this field.

Complete your assessment online and receive your CPD hours and certificate.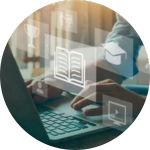 Easily meet your CPD requirements and gain valuable skills – all in one place for $83 per month.
Customise your learning experience by accessing and focusing only on course modules that interest you the most.

Gain access to 200+ additional CPD activities and 50-hour special focus CPD programs, sourced from all HealthCert university-assured programs.
Advanced Certificate of Medical Nutrition Management
Meets the 50hr annual CPD requirement*

Flexible start and completion time
Bundle two courses and save 5%, or three courses and save 10% upon enrolment.
Talk to us about deferred payment options, registrar scholarships and special rates.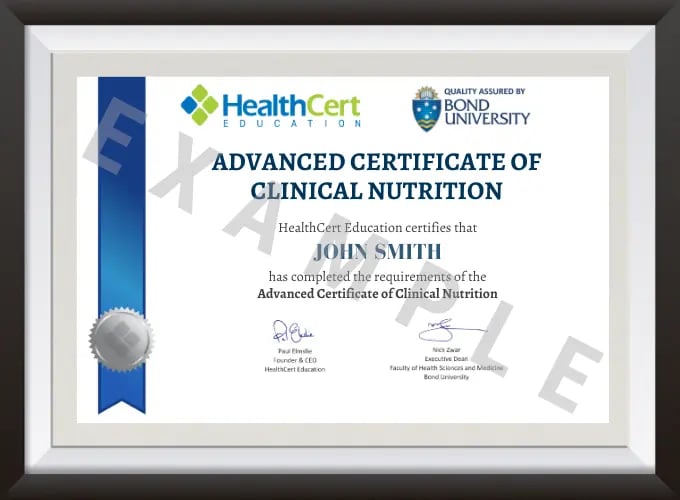 HealthCert courses have become the standard by which you gauge all others.
Good, courses with excellent speakers. I particularly enjoyed the case study scenarios which helped to integrate the knowledge gained.
This is the pathway to improve your confidence and evolve into the GP you aspire to be.
RACGP Activity Number
Activity Title
Education Hours
Performance Hours
Total Hours
Sports nutrition for high performance
4.5
6
10.5
Metabolic syndrome and insulin resistance
4
6
10
The gut microbiome: Prebiotic and probiotic treatments
4.5
6
10.5
Latest trends in cardiovascular nutrition
5
6
11
Pregnancy: Complete nutrition guide for fertility, pregnancy and lactation
4.5
6
10.5
Are carbs the enemy? Understanding the nutritional needs of patients with diabetes
4
6
10
The Non-diet approach - Making the shift to weight-inclusive health care
4.5
6
10.5
Nutrition management in Cancer
4.5
6
10.5
Outcome measurement activities are not a requirement of our professional and advanced certificates. You may use an optional HealthCert outcome measurement activity or develop your own.
HealthCert provides several options to meet your outcome measurement hours requirement. These options are self-submitted activities and hours may vary depending on your focus area.
Plan Do Study Act (PDSA) options on a specific topic.
Plan Do Study Act (PDSA) on your identified area. A generic template is provided.
Outcome Improvement Activity relating to specific topics within the course.
The purpose of outcome measurement activities is to improve your clinical confidence in managing an identified learning gap. The outcome improvement activities are designed to examine current clinical care, align clinical practice with best practice standards and identify opportunities for improvement.
Entry requirements

The Advanced Certificate of Medical Nutrition Management is tailored for medical practitioners who wish to gain a better understanding of nutrition management in order to improve patient outcomes, especially for those patients with conditions commonly seen in general practice, such as obesity, diabetes, pregnancy, cardiovascular disease, cancer, and eating disorders.

The course is suitable for medical doctors, degree-qualified nurses who work under their supervision, degree-qualified health professionals, and International Medical Graduates. Participants must have successfully completed the HealthCert Professional Certificate of Medical Nutrition Management course (or a qualification deemed equivalent).

Participants do not have to pass an IELTS test but, as the courses are delivered in English, proficiency in listening, reading and writing English is assumed.

Participants will require access to a computer/laptop, an internet connection and a basic level of technology proficiency to access and navigate the online learning portal.
Recognised prior learning (RPL)

Professionally recognised qualifications and prior studies may be recognised for entry into this course if the learning outcomes match exactly. Please ask a HealthCert Education Advisor for an individual assessment of your prior qualifications and experience.
Certification

This certificate course meets the minimum 50 hours CPD annual requirement across all three mandatory CPD activity types, provided an outcome measurement activity with a minimum of five hours is completed. You may use an optional HealthCert outcome measurement activity or develop your own.

Outcome measurement activities are not a requirement of Professional or Advanced Certificates.

Upon successful completion of the course requirements, course participants will receive the Advanced Certificate of Medical Nutrition certificate.

Qualifies for CPD hours from the Royal Australian College of General Practitioners (RACGP).
Qualifies for CPD hours from the Australian Council of Rural and Remote Medicine (ACRRM).
Is recognised by the Royal New Zealand College of General Practitioners (RNZCGP).
Is recognised by the Hong Kong College of Family Physicians (HKCFP). The HKCFP recognises all courses endorsed by the RACGP. Points are calculated differently.
Is a self-submitted activity in Dubai. The number of CPD hours must be stated on the certificate. Please contact PLD@dhcr.gov.ae for more information.
Is a self-submitted activity in the UK. CPD events overseas, applicable to a doctor's scope of practice, may be submitted for revalidation. Please confirm with your Responsible Officer.
Is a self-submitted activity in Canada through the College of Family Physicians of Canada. Contact

mainprocredits@cfpc.ca

for more information.
Meets World Federation of Medical Education standards.
Is quality-assured by Bond University.

To learn more about the delivery of certificates in Australia and overseas, please visit our FAQs.
Pathways
University quality-assured and CPD-accredited education provider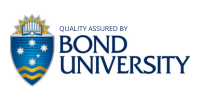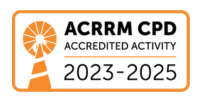 Frequently asked questions
What are the costs and payment options of the course?

Fees will vary based on the program and study option selected (fully online vs online + optional practical workshop). Payments can be made upfront or in monthly instalments. Special rates and various payment options are available. GP registrars and doctors in training enjoy a scholarship of up to $500. Talk to us to learn more.
What is the Alumni Support Program?

Completion of any HealthCert course or attendance at an event will enable you to access the HealthCert Alumni Program which includes:

Access to special alumni rates for new courses when they are released.
Special alumni price for HealthCert Conferences.
Exclusive advanced access to HealthCert events.
Regular Alumni Webinars pertaining to the course(s) you have attended. These will provide content review of the course and an opportunity to discuss case studies.
Access to the video lectures as seen during the course(s) that you have attended.
How will I receive my certificate?

HealthCert Education is pleased to issue digital credentials for alumni. Digital credentials are a permanent online record of your successful completion of a HealthCert course and are issued to all course participants in addition to PDF certificates. If you are based in Australia, you also have the option to order a hard copy of your digital certificate for a small additional fee.
How long will the course take to complete?

The recommended study duration of this certificate course is 83.5 hours, which includes study of the pre-course activities and readings, online lectures, live tutorials, and online assessment. This self-paced course offers the flexibility of 100% online study in your own time, at your own pace, in your own home or office, with no mandatory face-to-face requirements. You are not required to be online at specific times but can view and replay video lectures at your convenience.
Is this course recognised in my country?

All HealthCert courses meet World Federation of Medical Education standards. This certificate course qualifies for CPD hours from the Royal Australian College of General Practitioners (RACGP) and the Australian Council of Rural and Remote Medicine (ACRRM) in Australia. It is recognised by the Royal New Zealand College of General Practitioners (RNZCGP) in New Zealand. It is recognised by the Hong Kong College of Family Physicians (HKCFP) in China. It is a self-submitted activity in Dubai and the United Kingdom. It is a self-submitted activity through the College of Family Physicians in Canada. If you live or work outside one of the above-mentioned countries, please contact us on admin@healthcert.com to discuss whether this course can be recognised in your country.
Want to stay up-to-date with the latest case studies, podcasts, free video tutorials and medical research articles pertinent to primary care?