COURSE OVERVIEW
The Advanced Certificate of Medical Nutrition Management covers the role of therapeutic diets in the treatment of chronic illnesses and other nutritional disorders, highlighting the principles of the nutrition care process as applicable in a primary care setting. You will learn key nutrition assessment techniques and intervention strategies that will assist you in providing comprehensive health care to your patients. The course teaches how medical nutrition strategies can be implemented to improve patient outcomes in areas including pregnancy, diabetes, cancer, sport and cardiovascular nutrition.
This course is the second part of the three-part Professional Diploma of Medical Nutrition Management. The education pathway is Professional Certificate of Medical Nutrition Management, Advanced Certificate of Medical Nutrition Management and Professional Diploma of Medical Nutrition Management.
ENTRY REQUIREMENTS AND COURSE REQUISITES
The Advanced Certificate of Medical Nutrition Management is tailored for medical practitioners who wish to gain a better understanding of nutrition management in order to improve patient outcomes, especially for those patients with conditions commonly seen in general practice, such as obesity, diabetes, pregnancy, cardiovascular disease, cancer and eating disorders.
The course is suitable for general practitioners, degree-qualified nurses who work under their supervision and International Medical Graduates. Participants must have successfully completed the HealthCert Professional Certificate of Medical Nutrition Management course (or a qualification deemed equivalent).
Professionally recognised qualifications and prior studies may be recognised for entry into this course if the learning outcomes match exactly. Please ask a HealthCert Education Advisor for an individual assessment of your prior qualifications and experience.
COURSE CONTENTS
Nutrition for fertility, pregnancy and lactation
Patient centred weight management: non-diet approach
Metabolic syndrome and insulin resistance
Carbohydrates and diabetes
Cardiovascular nutrition
Gut microbiome: pre and probiotic treatments
Nutrition management in cancer
Sport nutrition for high performance
Course participants will:
Have the opportunity to replay video lectures from medical experts
Participate in discussion of patient cases, evaluate and make decisions

All presentation slides available for download.

Participate in course webinar prior to the examinations and ask questions
Receive unlimited and ongoing access to free alumni learning resources, video lectures, and discussion forums, as well as invite-only events and special offers after completion of the course
Receive ongoing support post-course through webinars and case review
Have the opportunity to participate in optional clinical attachments at dedicated nutrition clinics
COURSE OUTLINE
Module 1: Nutrition for fertility, pregnancy and lactation
Module 2: Patient centred weight management: non-diet approach
Module 3: Metabolic syndrome and insulin resistance
Module 4: Carbohydrates and diabetes
Module 5: Cardiovascular nutrition
Module 6: Gut microbiome: pre and probiotic treatments
Module 7: Nutrition management in cancer
Module 8: Sport nutrition for high performance
Your instructors are noted specialists in Medical Nutrition Management.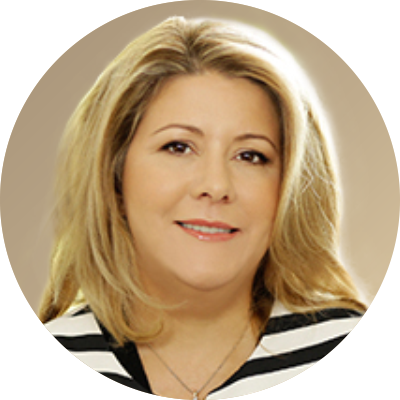 Prof Liz Isenring
Program Head, Master of Nutrition and Dietetic Practice, Bond University
Associate Dean of Research, Bond University
Professor Liz Isenring is an Advanced Accredited Practising Dietitian passionate about improving the quality of life of patients and their carers via evidence-based nutrition. Liz is Head of Program for the Master of Nutrition and Dietetic Practice, and the Associate Dean of Research for the Faculty of Health Sciences and Medicine at Bond University. She is recognised internationally as an expert in nutrition during treatment for cancer and for older adults. Liz has held several leadership positions including in AuSPEN, Dietitian Connection and MASCC, has published over 130 peer-reviewed papers and received more than $3 million AUS in research funding.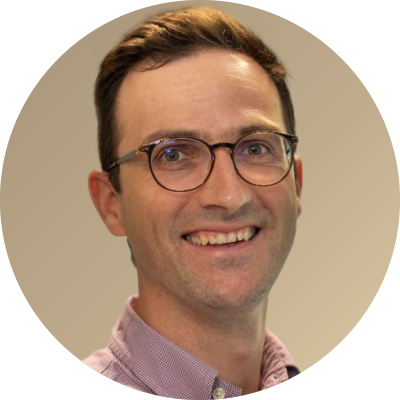 A/Prof Stijn Soenen
Clinical researcher, Bond University
Associate Professor Stijn Soenen joined Bond University in 2019. He is a clinical researcher, with a passion to teach, who specialises in nutrition. He completed a Bachelor of Science in Nutrition and Dietetics (Leuven, Belgium), and a Master of Science (high distinction) and PhD in Biological Health Sciences at Maastricht University (Maastricht, the Netherlands). In 2011, he relocated to Australia to expand his research skills within the NHMRC Centre of Clinical Research Excellence (CCRE) in Nutritional Physiology, Interventions and Outcomes and the Centre of Research Excellence (CRE) in Translating Nutritional Science to Good Health supported by the Mary Overton and Florey Fellowships from the Royal Adelaide Hospital Research Foundation (2011-18). He maintains strong links with the CRE at the University of Adelaide and the Central Adelaide Local Health Network (CALHN).
Stijn has established an international reputation in the field of physiological mechanisms underlying energy balance (the regulation of energy intake and energy expenditure), particularly on the role of dietary protein on body weight, muscle mass and function, which is of major importance to health outcomes. He leads a program of research relating to malnutrition, over- (e.g., bariatric surgery patients) and undernutrition (frailty), and type 2 diabetes, in older people. His complex, and technically demanding, clinical studies, performed in internationally recognised research environments, have been published in leading journals in his field. His research has been awarded on several occasions and supported by >$2M including a principal investigator Diabetes Australia Research Trust (DART) Grant related to postprandial glucose metabolism in older people (CIA, 2019), an NHMRC grant related to muscle protein accretion in ICU patients (CIC, 2018-20), and a further 21 project grants. He regularly presents at national and international conferences, reviews papers, grant applications, student-research proposals and conference abstracts, and chairs conference sessions.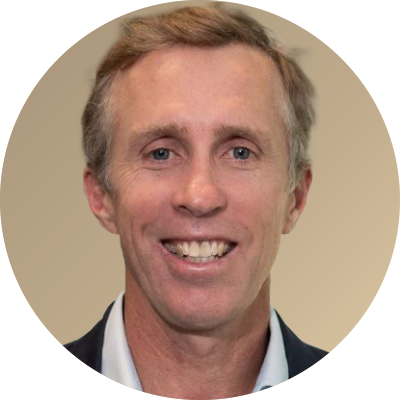 A/Prof Gregory Cox
Associate Professor, Nutrition and Dietetics Program, Bond University
Associate Professor Gregory Cox is a Fellow of Sports Dietitians Australia (SDA) and an Accredited Practising Dietitian. He worked at the Australian Institute of Sport for 20 years and is currently the Nutrition Lead for Triathlon Australia and Paddle Australia. In 2016, Greg was the Nutrition Lead for the Australian Olympic Team at the Rio Olympic Games. He currently works at Bond University as an Associate Professor within the Nutrition and Dietetics program alongside his consultancy work in elite sport.
He is committed to making a difference within his daily work, be it teaching undergraduate or graduate students, working with elite athletes and coaches or undertaking applied research in sport and the wider nutrition field. He publishes original research, has written sports nutrition books and book chapters alongside countless sports nutrition periodicals. He loves travel, for work and holidays and regularly heads overseas for training camps, conferences, major sporting events or for his own holidays chasing the snow and waves!! He is a lifelong athlete and has maintained a competitive spirit in Triathlon and Surf Life Saving. Given his skill in poaching fresh, local eggs, he has often discussed the possibility of opening a restaurant with his son, Sebastian based on this theme - O for Awesome!!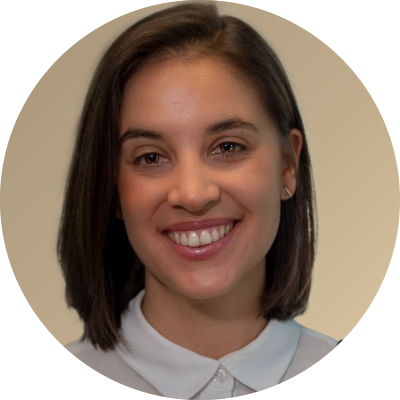 Dr Hannah Mayr
Post-doctoral researcher, Princess Alexandra Hospital (PAH), Brisbane
Dr Hannah Mayr is an Accredited Practicing Dietitian who recently completed her PhD thesis at La Trobe University. Under the principal supervision of leading Mediterranean diet researcher, Prof Catherine Itsiopoulos, she investigated the effect of a Mediterranean versus low-fat diet on inflammation and adiposity in patients with coronary heart disease.
Hannah has published a number of reviews, methods and results-based papers within this work and received the 'New Researcher Award' at the 2018 Dietitians Association of Australia National Conference for her thesis work exploring a novel dietary assessment tool, the Dietary Inflammatory Index. Her research and practice interests are in dietary patterns and interventions, chronic disease and metabolic health.
Hannah currently works as a post-doctoral researcher at Princess Alexandra Hospital (PAH) in Brisbane and externally with La Trobe, which includes activities to enable implementation of the Mediterranean diet into routine care for chronic disease management. At PAH she leads a mentorship group focused on research capacity building for clinical dietitians. She also teaches into the Master of Nutrition and Dietetics at Bond University and she is passionate about engaging dietetics students in research activities.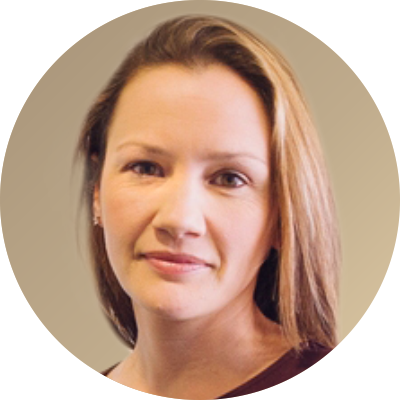 Dr Kate Morgan
Academic, Bond University
Dr Kate Morgan has been an academic with Bond University since 2012. Her teaching with dietetics students has focused on food science and nutrition, and its application across dietetic practice. This has involved leading future dietitians on culinary investigations in the food lab as well as informative paddock-to-plate expeditions outside the university.
Kate recently completed her PhD in dietetics education, taking a national approach to exploring key stakeholders' perspectives on dietetics workforce preparation and preparedness. Through her PhD, Kate authored six peer-reviewed publications and presented the findings of her research at conferences both nationally and internationally.
Prior to academia, Kate was a dietitian in the corporate sector. This involved working with multinational companies to enhance the nutritional profile of their products while maintaining palatability, meeting business needs and effectively communicating credible nutrition information to consumers.
Kate has been an Accredited Practising Dietitian and member of the Dietitians Association of Australia since 2008.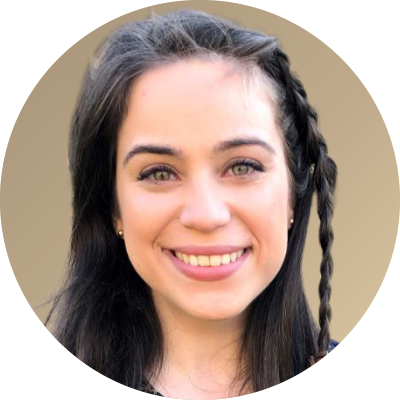 Dr Eirini Dimidi
Research Associate, Department of Nutritional Sciences, King's College London, UK
Dr Eirini Dimidi is a nutritionist and registered dietitian since 2011. She has been awarded a PhD from King's College London where she investigated the symptomatic, physiological and microbiological effect of probiotics in people with constipation. In 2016, she was appointed as a Research Associate at the Department of Nutritional Sciences, King's College London, where she is undertaking several research projects on the impact of nutritional interventions (fibre, probiotics, prebiotics, low FODMAP diet) in people with functional bowel disorders. Other research projects include investigating the effect of diet on the gut microbiota and gut health, as well as exploring patients' perceptions of gut diseases. She has published in several peer-reviewed nutrition and gastroenterology journals and has presented her work in national and international conferences.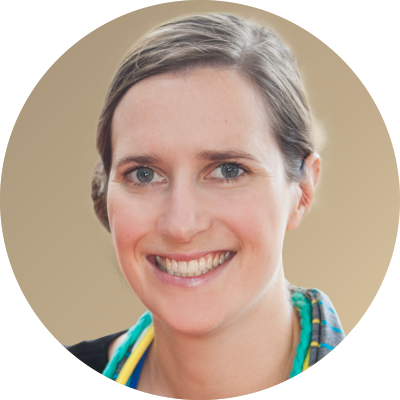 Dr Lauren Ball
Senior Research Fellow, Griffith University
Early Career Fellow, NHMRC
Associate Editor, Australian Journal of Primary Health
Executive Committee Member, Australasian Association for Academics in Primary Care
Dr Lauren Ball's vision is that all Australians are supported by a health care system that allows them to reach their full potential in life. This will be achieved by making nutrition a prominent part of the ongoing care they receive in general practice – the first point of contact with the health care system.
Lauren has worked with community members, health professionals, education providers and professional bodies to conduct research on how patients can be better supported in general practice to eat well. She implements interventions and programs so that general practitioners, nurses, dietitians, nutritionists, pharmacists and other health professionals feel confident in nutrition and have the skills to best meet patients' needs. She also works with Primary Health Networks to better understand how primary care services can be reoriented to put nutrition and other lifestyle behaviours at the forefront of the health care system.
Lauren has published over 100 peer-reviewed scientific articles and attracted over $1 million in research funding from government bodies, non-government organisations and philanthropic foundations. She is a Senior Research Fellow at Griffith University and an NHMRC Early Career Fellow. She is also an Associate Editor for the Australian Journal of Primary Health and Executive Committee Member of the Australasian Association for Academics in Primary Care.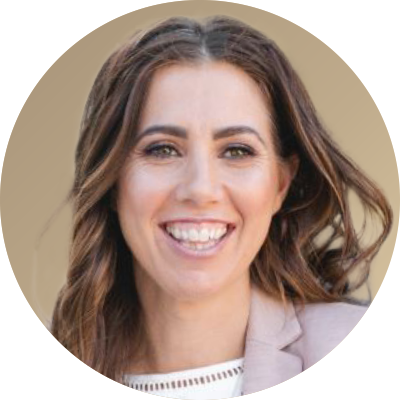 Christina Turner
Senior Teaching Fellow and Internships Lead, Master of Nutrition and Dietetic Practice Program, Bond University
Christina Turner is an Accredited Practising Dietitian with almost 19 years' experience working across a variety of settings including acute dietetics, community outpatients, public health and community development. More recently she has specialised in eating disorders and established SOL nutrition, a non-diet private practice in northern New South Wales, Australia.
Christina is currently a Senior Teaching Fellow and Internships Lead within the Master of Nutrition and Dietetic Practice Program at Bond University. She teaches into the clinical and communication/counselling subjects including eating disorders, weight-inclusive practice and non-diet nutrition, cognitive-behavioural therapy and motivational interviewing topics.
Quality assured by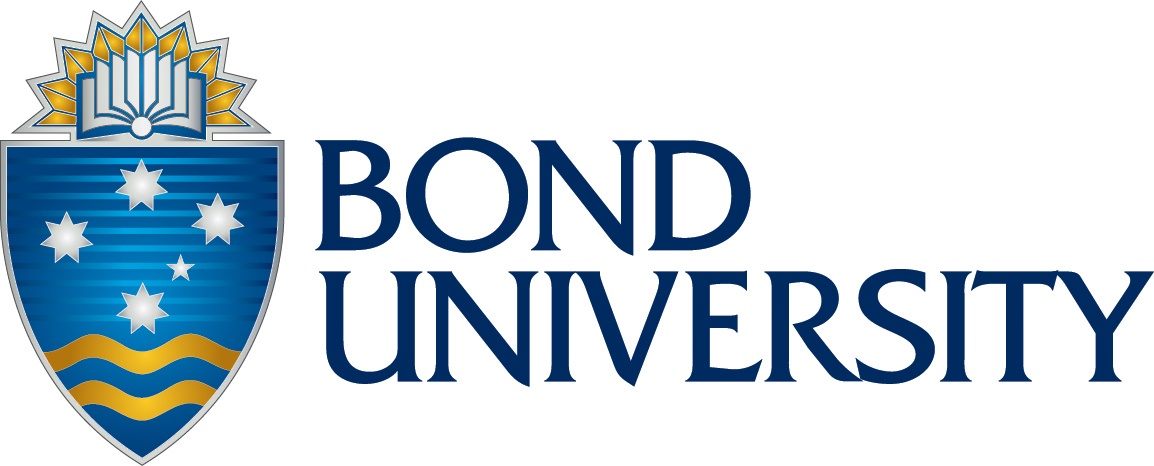 Accredited by