ADVANCED CERTIFICATE
Histopathology for Dermoscopy
Enhance your knowledge of skin pathology, biopsies, histology, and dermoscopy to manage skin lesions.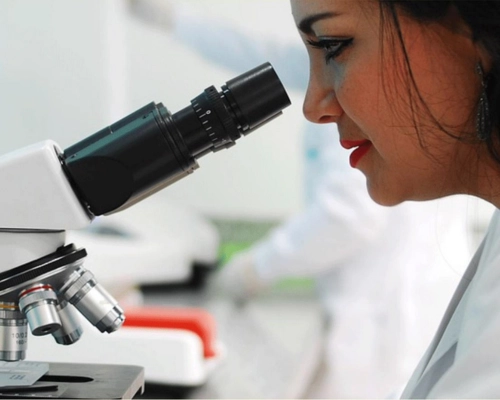 This certificate course offers a comprehensive guide to the principles of dermatopathology and will help you understand and interpret pathology reports. Develop your overall diagnostic skills to an accomplished level and learn what dermatoscopic features correlate with histology slides.
Delivered by experts in histopathology and dermoscopy.
This advanced course requires practitioners to have previous exposure to dermoscopy prior to enrolment.

This course is for medical doctors, International Medical Graduates, registered nurses, and degree-qualified health professionals.




CPD-accredited.

CPD requirements
Fulfils 50 hrs for medical professionals in Australia*



Course fee
$1995
Special rates available


Study duration
81.5 hrs
Self-paced

Improve your ability to communicate with dermatopathologists and potentially question reports that are inconsistent with your dermatoscopic findings.
Make predictions about specific histological diagnoses.
Learn how to assess features of normal skin, melanocytic lesions, tumours, naevi and inflammatory conditions.
Gain the know-how to apply histopathological knowledge in the primary care setting to enhance patient care.
Get unlimited access to all course content, additional learning materials, ongoing post-course support, and more.
Introduction and correlation cases

This module commences with outlining the histology of dermoscopy, comparing 10x and 400x magnification and continues with the diagnosis using biopsy and the step-by-step examination in the laboratory. The histology of the skin at different body sites is defined and illustrated. Photographic examples of several skin conditions are shown.

The module demonstrates the difference between melanoma and naevus, listing the symptoms of both. Clinical images are featured throughout the module. Dermatoscopic histological correlation is described. This module concludes with several patient cases, including diagnosis, treatment method and results.
Non melanocytic lesions part 1

This module looks at the dermatoscopic methods of assessment of pigmented and non-pigmented skin lesions, including architecture and cytology. An overview of benign keratinocytic lesions is given. Clinical images are featured throughout the module. Conditions and symptoms are discussed.
Non melanocytic lesions part 2

This module continues with malignant keratinocytic lesions, including the architecture and cytology. The main focus is on squamous cell carcinoma (in situ), keratoacanthoma and basal cell carcinoma. Symptoms and examples of these conditions are illustrated by images throughout this module. The module outlines other malignant skin lesions including symptoms and examples.
Dysplastic naevus: Fact or fiction

This module describes dysplastic nevus, including the definition by the World Health Organisation, showing images of these atypical moles. The classification of melanocytic naevi, both congenital and acquired is included and underlined by images and study outcomes. BK mole syndrome, familial atypical multiple mole melanoma syndrome and dysplastic naevus syndrome are included, describing and comparing clinical appearance, histological features and grading. The module concludes with the describing how dermatopathology reports on melanocytic lesions assists with the diagnosis of naevus, melanoma or melanoma associated with a naevus.
Specimen processing and correlation cases

This module begins with an overview of the tasks for the dermatopathologist and the clinician, providing appropriate information and specimens. Reasons for performing a skin biopsy are given as well as examples of appropriate biopsy specimens. The technical aspects and examples of punch biopsy, shave biopsy and elliptical biopsy are included. Meta-analysis of margins as well as comparison and risk ratios of different margins are given, illustrated by a chart of the relationship between surgical margins and recurrence rates. A description is given of both negative and positive histological margins. The module concludes with a classification chart of algorithmic decision systems using data and statistical analyses. Throughout this module many histology images are shown and some patient cases are discussed.
Melanocytic lesions part 1 and correlation cases

At the beginning of this module the study methodology is given, including tables for classification of melanocytic skin lesions into five diagnostic categories. A standardised classification system should be used to improve clinical practice and pathologists need tools such as molecular markers to support pathologists' visual assessments. The module lists some review articles and case studies to support learning. The module then compares junctional, compound and dermal naevi and lists the criteria of normal, common and banal naevi. It then lists the different types of melanocytic naevi, illustrated by clinical images of each skin disorder. The module concludes with a chart of algorithmic decision systems to classify patients for their eligibility for of a biopsy. Throughout this module many histology images are shown and some patient cases are mentioned.
Melanocytic lesions part 2

This module explains the pathology of different melanomas, supported by histology images. It emphasising the diagnosis of melanomas and prognostic indicators. Clinical histology images are shown throughout the module. An overview is given of several articles and studies to support the learning.
Correlation cases and conclusion

This module commences with a chart of algorithmic decision systems to classify patients for their eligibility for a biopsy. Several case studies of pigmented skin lesions are mentioned supported by clinical images. The module concludes with the histology of dermoscopy and a chart of the three major divisions of the skin. A summary of the course content is provided.
Did you know you can also study most of these course modules in HealthCert 365?
If you're not interested in pursuing a full certificate in this field but simply want to enhance your skills in specific topics covered in this course, you can access the content of this and other courses for a full year at the time-limited price of $795 (saving $200)!*

Prof Cliff Rosendahl
MBBS PhD
Professor and Course Coordinator MMed (Skin Cancer) Program School of Medicine, The University of Queensland, Australia

Professor Cliff Rosendahl currently works in Brisbane as a primary care practitioner with a special interest in skin cancer. He also has an interest in research as the clinical developer and Director of the Skin Cancer Audit Research Database (SCARD). His other main area of research has been in evaluating dermatoscopic clues and artificial intelligence for the diagnosis of skin malignancy in collaboration with colleagues at the Medical University of Vienna, Austria.
Prof Rosendahl has published over 70 articles in peer-reviewed journals and authored/co- authored two textbooks. He has a busy schedule presenting to GPs in Australia and to GPs and dermatologists internationally.

Dr Simon Clark
MBChB FRCPA Specialist
Honorary Lecturer in Pathology, The University of Queensland

Dr Simon Clark runs the pathology component of the postgraduate certificate courses in skin cancer medicine at The University of Queensland and lectures in the Masters of Medicine course. He has been involved in dermatopathology education for more than 20 years, training registrars in dermatology, pathology and plastic surgery. More recently he has been active in GP education. One of the best known dermatopathologists in Australia, Simon was recently appointed a visiting professor in dermatology at the Tehran University of Medical Sciences.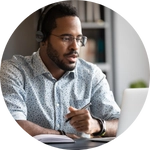 Study at your own pace and to your own schedule.
View and replay video lectures at your convenience.
Participate in online case discussions with your peers.
Attend or watch recordings of live tutorials with experts in this field.

Complete your assessment online and receive your CPD hours and certificate.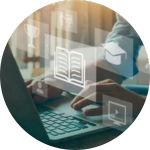 Easily meet your CPD requirements and gain valuable skills – all in one place for $83 per month.
Customise your learning experience by accessing and focusing only on course modules that interest you the most.

Gain access to 200+ additional CPD activities and 50-hour special focus CPD programs, sourced from all HealthCert university-assured programs.
Bundle two courses and save 5%, or three courses and save 10% upon enrolment.
Talk to us about deferred payment options, registrar scholarships and special rates.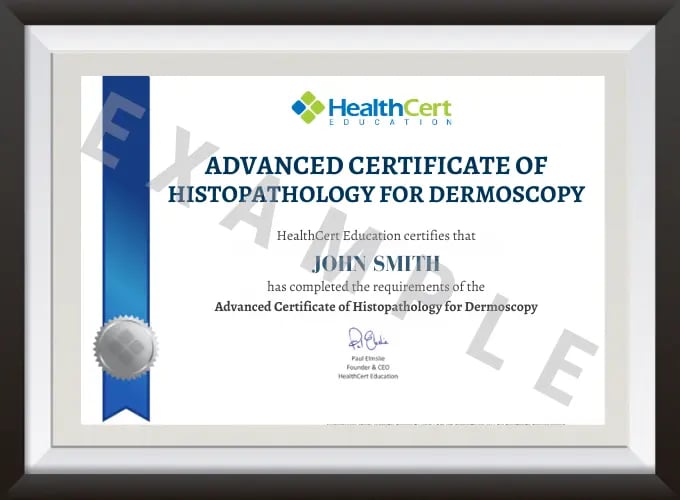 An excellent course introduction to dermoscopy and applying this in clinical practice. Great lectures and supporting materials.
Excellent! This is a great course. The course was clearly presented, with good pictures and course book. All HealthCert's skin cancer courses have been hugely valuable to my practice!
I highly recommend this course. I increased my knowledge and developed confidence in using dermoscopy in diagnosing skin lesions. Every skin lesion I see means so much more now that it has a name. Great involvement from various experts and great videos and reference materials.
I really enjoyed the level of learning. It is very rewarding to know that I am potentially saving lives.
RACGP Activity Number
Activity Title
Education Hours
Performance Hours
Total Hours
Melanocytic lesions Part 2
4
6
10
Correlation cases conclusion and open forum
4
6
10
Virtual slides Dysplastic nevus: Fact and fiction
4
6
10
Specimen processing: Does the type of biopsy make a difference? Correlation cases
4.5
6
10.5
Non-melanocytic lesions Part 1 - Correlation cases
4
6
10
Non-melanocytic lesions Part 2
4
6
10
Melanocytic lesions Part 1
4
6
10
Welcome and introduction to Dermatopathology Correlation cases
5
6
11
Outcome measurement activities are not a requirement of our advanced certificates. You may use an optional HealthCert outcome measurement activity or develop your own.
HealthCert provides several options to meet your outcome measurement hours requirement. These options are self-submitted activities and hours may vary depending on your focus area.
Plan Do Study Act (PDSA) options on a specific topic.
Plan Do Study Act (PDSA) on your identified area. A generic template is provided.
Outcome Improvement Activity relating to specific topics within the course.
The purpose of outcome measurement activities is to improve your clinical confidence in managing an identified learning gap. The outcome improvement activities are designed to examine current clinical care, align clinical practice with best practice standards and identify opportunities for improvement.
Pre- and post-course information
Entry requirements

The Advanced Certificate of Histopathology for Dermoscopy is ideal for medical professionals who wish to better understand pathology test results which is critical for reaching appropriate diagnoses and planning treatment. The course is suitable for medical doctors and International Medical Graduates.

The course assumes that entrants have completed the Professional Certificate of Dermoscopy prior.

Participants do not have to pass an IELTS test but, as the courses are delivered in English, proficiency in listening, reading and writing English is assumed.

Participants will require access to a computer/laptop, an internet connection and a basic level of technology proficiency to access and navigate the online learning portal.
Recognised prior learning (RPL)

Professionally recognised qualifications and prior studies may be recognised for entry into this course if the learning outcomes match exactly. Please ask a HealthCert Education Advisor for an individual assessment of your prior qualifications and experience.
Certification

This certificate course meets the minimum 50 hours CPD annual requirement across all three mandatory CPD activity types, provided an outcome measurement activity with a minimum of five hours is completed. You may use an optional HealthCert outcome measurement activity or develop your own.

Outcome measurement activities are not a requirement of Professional or Advanced Certificates.

Upon successful completion of the course requirements, course participants will receive the certificate of the Advanced Certificate of Histopathology for Dermoscopy, and CPD hours.

This certificate course:

Provides CPD hours from the Royal Australian College of General Practitioners (RACGP).
Provides CDP hours from the Australian Council of Rural and Remote Medicine (ACRRM).
Is recognised by the Royal New Zealand College of General Practitioners (RNZCGP).
Is recognised by the Hong Kong College of Family Physicians (HKCFP). The HKCFP recognises all courses
endorsed by the RACGP. Points are calculated differently.
Is a self-submitted activity in Dubai. The number of CPD points must be stated on the certificate. Please contact PLD@dhcr.gov.ae for more information.
Is a self-submitted activity in the UK. CPD events overseas, applicable to a doctor's scope of practice, may be submitted for revalidation. Please confirm with your Responsible Officer.
Is a self-submitted activity in Canada through the College of Family Physicians of Canada. Category 1 points are reported as certified and Category 2 points are reported as non-certified. Contact mainprocredits@cfpc.ca for more information.
Meets World Federation of Medical Education standards.
Has been independently developed with subject specialists and does not receive education grants from any pharmaceutical company.

To learn more about the delivery of certificates in Australia and overseas, please visit our FAQs.
Pathways
CPD-accredited education provider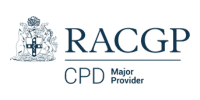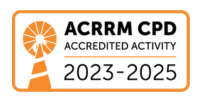 Frequently asked questions
What are the costs and payment options of the course?

Fees will vary based on the program and study option selected (fully online vs online + optional practical workshop). Payments can be made upfront or in monthly instalments. Special rates and various payment options are available. GP registrars and doctors in training enjoy a scholarship of up to $500. Talk to us to learn more.
What is the Alumni Support Program?

Completion of any HealthCert course or attendance at an event will enable you to access the HealthCert Alumni Program which includes:

Access to special alumni rates for new courses when they are released.
Special alumni price for HealthCert Conferences.
Exclusive advanced access to HealthCert events.
Regular Alumni Webinars pertaining to the course(s) you have attended. These will provide content review of the course and an opportunity to discuss case studies.
Access to the video lectures as seen during the course(s) that you have attended.
How will I receive my certificate?

HealthCert Education is pleased to issue digital credentials for alumni. Digital credentials are a permanent online record of your successful completion of a HealthCert course and are issued to all course participants in addition to PDF certificates. If you are based in Australia, you also have the option to order a hard copy of your digital certificate for a small additional fee.
How long will the course take to complete?

The recommended study duration of this certificate course is 81.5 hours, which includes study of the pre-course activities and readings, online lectures, live tutorials, and online assessment. This self-paced course offers the flexibility of 100% online study in your own time, at your own pace, in your own home or office, with no mandatory face-to-face requirements. You are not required to be online at specific times but can view and replay video lectures at your convenience.
Is this course recognised in my country?

All HealthCert courses meet World Federation of Medical Education standards. This certificate course qualifies for CPD hours from the Royal Australian College of General Practitioners (RACGP) and the Australian Council of Rural and Remote Medicine (ACRRM) in Australia. It is recognised by the Royal New Zealand College of General Practitioners (RNZCGP) in New Zealand. It is recognised by the Hong Kong College of Family Physicians (HKCFP) in China. It is a self-submitted activity in Dubai and the United Kingdom. It is a self-submitted activity through the College of Family Physicians in Canada. If you live or work outside one of the above-mentioned countries, please contact us on admin@healthcert.com to discuss whether this course can be recognised in your country.
Want to stay up-to-date with the latest case studies, podcasts, free video tutorials and medical research articles pertinent to primary care?