COMPLETE THE FORM TO GET YOUR free ebook: INTRODUCTION TO AESTHETIC MEDICINE
Based on Australia's only university quality-assured Professional Diploma Program in Aesthetic Medicine, this quick guide aims to provide GPs with a basic introduction to aesthetic procedures in your general or skin cancer practice.
Medi-aesthetic treatments can be a valuable and profitable adjunct to the services you already provide in primary care. By diversifying your practice you will meet the rising patient demand for cosmetic procedures, retain existing patients and attract new ones while offering a reliable additional revenue stream to your practice.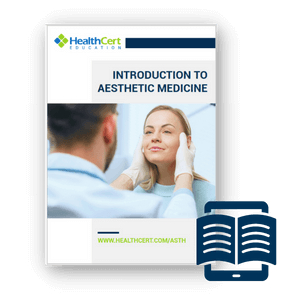 Based on the HealthCert Professional Diploma program in Aesthetic Medicine, quality-assured by Bond University, this short eBook provides GPs with a basic introduction to aesthetic procedures in your general or skin cancer practice, curated by GP and Aesthetic Medicine Doctor Jenny Kimmins. HealthCert highly recommends further aesthetic medicine training after reading this eBook.
If you are interested in formal training and certification in aesthetic medicine after the completion of the eBook, please join us for the university-assured Certificate and Professional Diploma program in Aesthetic Medicine, available fully online (start anytime) with optional practical workshops in Sydney, Melbourne, Brisbane, Perth or Adelaide.

eBOOK CONTENTS
Chapter 1: What is aesthetic medicine and why practise it?
Chapter 2: How to deliver an aesthetic medicine consultation
Chapter 3: Cosmetic injectable treatments
Chapter 4: Laser and energy-based devices
Chapter 5: Acne and acne scarring
Chapter 6: How to upskill in aesthetic medicine
Your instructors are pioneers in the field of dermoscopy and have developed the methods and approaches which have become the education standards in all dermoscopy training programs worldwide.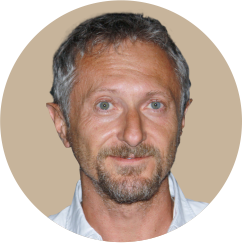 Professor Giuseppe Argenziano
MD, PhD
Professor and Head of the Dermatology Unit, Second University of Naples, Italy
Associate Professor Giuseppe Argenziano is Associate Professor of Dermatology at the Department of Dermatology, Second University of Naples; Coordinator of the Skin Cancer Unit Research Hospital Santa Maria Nuova, Reggio Emilia, Italy; President of the International Dermoscopy Society; and member of the Editorial Board of the Journal of the American Academy of Dermatology.
Giuseppe has developed early diagnosis techniques for melanoma, authored over 300 scientific works and has been invited as speaker and/or chairman in more than 400 national and international conferences in the field of dermatology. He has authored more than 450 scientific articles and more than 30 books, and his publications have received a total of 6200 citations with an h-index value of 40 (Scopus 02/2015).
WHO THIS eBOOK IS FOR
The short eBook has been purpose-built for beginners. It is perfect for medical practitioners with little or no previous training in aesthetic medicine who would like to understand some of the basic concepts and how to get started in this field, including how to incorporate these services into your general or skin cancer practice. The introductory eBook is not comprehensive and further training is recommended after completion.