Thank you for supporting the HealthCert education events as a trade partner. Over the course of the weekend we will hold the following certificate courses:
The information below has been prepared to assist you with the planning of your trade display. Please complete the checklist below to ensure your participation is a success.
PARTNER INFORMATION
COURSE DATES AND TIMES
Saturday 22 February 2020 from 8:00am - 5:45pm
Sunday 23 February 2020 from 8:00am - 4:45pm
Sponsored breakfast events
Saturday 22 February 2020 and Sunday 23 February 2020 from 7:00am - 7:45am
LOCATION

Melbourne Convention & Exhibition Centre
YOUR INCLUSIONS
Trade display at the education event, 22-23 February 2020
Insert for marketing materials in delegate bags
Catering for two representatives (morning, afternoon and lunch breaks) - additional representatives $75 + GST per person, per day
Inclusion of your company logo and profile in the delegate partner flyer and on the HealthCert Partner Webpage
Provision of delegate contact details following the event (of those delegates who have opted in to receive information from our partners)
Access to an online photo gallery with professional images of the event and the trade area
Other inclusions may apply depending upon the Partnership Package that has been negotiated for individual partners
EXPONET - EXHIBITION HIRE
Website: www.exponet.com.au
We have selected Exponet as our supplier of choice. More information on the fit out and other requirements will be available in the coming fortnight.
BUMP-IN
Partners are invited to bump in from 12:00pm to 4:00pm on Friday 21 February 2020. ExpoNet will be building the exhibitor area from 5:00am - 11:00am, Friday 21 November 2020.

Registration opens at 7:45am on Saturday 22 February. Please ensure your set-up is complete within the advised timings, or after all sessions have commenced and delegates have left the trade area following registration.

BUMP-OUT
Partners are invited to pack-down and bump out from 3:15pm following the final afternoon tea break on Sunday 23 February. Please do not pack-down prior to the last afternoon tea break, as per our contract.
If you have goods to be collected via courier following the event, please ensure you have return address labels for each item (to be numbered). The venue will hold your goods overnight and deliver to the loading dock ready for collection on Monday morning.
Please approach the HealthCert team for scissors, tape and extra labels if required.
BEFORE THE EVENT
TRADE BOOTH ALLOCATION
Your trade booth allocation will be confirmed at least two weeks prior to the event. Allocation of your booth will be determined based on your partnership package benefits. Please contact Chloe at chloe@healthcert.com if you have any questions about booth allocation and the floor plan.
VENUE DELIVERIES
Your materials and stock can be sent directly to the venue (excluding your satchel inserts). Please use the venue delivery label provided in the below checklist.
It is important to ensure each item sent has a delivery label attached and your booth number is included. Items delivered to the venue without a delivery label will not be accepted.
The venue will accept your goods on Thursday 20 February 2020.
PLEASE NOTE: When engaging a site-to-site courier for delivery of your items, please take note of Friday afternoon bump-in times for your goods delivery. Goods cannot be received by the venue prior when this type of courier service is arranged.

BROCHURE INSERTS
Trade partners are invited to include promotional material in the delegate satchel. Due to space restrictions, only A4 brochures/flyers (or smaller) will be accepted. If you would like to distribute information that does not fit the above criteria, we ask that you display this material on your exhibition stand.
Brochures received after the below due date cannot be included in the event satchels and must be displayed on your own stand. Unfortunately, space is not available on the registration desk for these items.
Quantity: 400 brochures
Due: 7 February 2020
Event: HealthCert Education Event - MELBOURNE (22-23 FEBRUARY 2020)
Please ensure all deliveries are clearly marked for the event you are attending.

NAMES & SPECIAL DIETARIES
Please email your colleague/representative names attending the exhibition, including any special dietary requirements by Wednesday 12 February 2020.
Special Dietaries: We are only able to accommodate attendees with special dietary requirements if we have been notified in advance. On the day, a separate serving station will be available for you to collect your meals. Alternatively, please speak to the venue staff.
AT THE EVENT
ON ARRIVAL
On arrival please see a HealthCert team member at Registration – we will show you to your trade area for set-up.

YOUR TRADE AREA INCLUSIONS
Trade display as confirmed with ExpoNet
Welcome pack and representative lanyards
Evaluation forms (emailed as an online survey during the event)

YOUR WELCOME PACK
We are pleased to provide you with a Welcome Pack at your trade table (on arrival). This includes representative lanyards, an agenda for both days and a trade partner brochure.
As we appreciate your feedback, a trade partner questionnaire will be emailed to you over the course of the event. If your team in attendance at the event could please complete this survey, as soon as possible after the event, it would be most appreciated.
PARTNER PASSPORT
To encourage delegates to visit each of your trade stands, each Doctor will have a
Partners Passport
in their delegate bag. You will also receive five spare passports at each trade stand (included in your information pack). On Saturday morning (prior to the first morning tea break), you will receive a stamp with which you can stamp the delegates passport once they have visited your stand. Completed passports are then submitted to an in-tray at Registration by the end of lunch on Sunday. A HealthCert team member will then draw a winner who will receive a copy of the new '
Dermoscopy & Diagnosis'
book valued at $300.
CATERING
Morning tea, lunch and afternoon tea will be made available 15 minutes prior to the first course scheduled break. We invite you to enjoy your meal before delegates access the area.

INTERNET ACCESS
If complimentary Wi-Fi is available, you will find the network name on the reverse of your lanyard provided on the day.

AGENDAS AND BREAKS
The lunch, morning and afternoon tea breaks for our courses are staggered to maximise your interaction with delegates. Please refer to the course agendas within your welcome pack and timings located on the reverse of your lanyard.

Saturday start and finish times
Registration starts at 7:45am and the final afternoon tea break concludes at 3:30pm. The sessions will conclude by 5:45pm.
Sponsored breakfast event:
7:00am - 7:45am Saturday morning

Sunday start and finish times
Arrival tea and coffee for delegates will be made available from 7:15am with an 8:00am session start time. The morning tea break will commence at 9:30am.
The final break will conclude at 3:15pm (followed by trade bump-out). The sessions will conclude by 4:45pm.
Sponsored breakfast event:
7:00am - 7:45am Sunday morning

RACGP GUIDELINES
In line with current RACGP Guidelines, trade partners are unable to access our training rooms to observe (or sit in on) any courses whilst accredited educational content is being delivered. Thank you for your understanding.

DELEGATE LISTS
The delegate list will be made available to our trade partners following each event – unless events are sold out well in advance and available earlier. Please note that in line with the Privacy Act, only delegates who have opted in to receive information from our partners will be included on the list.
Please contact Chloe Camilleri, Event Manager, for further information at chloe@healthcert.com.
EXHIBITOR INCLUSIONS
Exhibitor inclusions below are provided and built by ExpoNet:
SIZE

Refer to the show floorplan for your specific stand size (standard size 3m x 2m)

WALLS

2.5mH White walls in an aluminum Octanorm frame

SIGNAGE

Aluminium frame with standard blue fascia board with white lettering. Company names will be installed on each open aisle fascia. Each sign will be a maximum of 30 UPPERCASE characters including spaces

LIGHTING

2 x LED track mounted spotlights per 9 square meters mounted onto the light track inside the fascia

POWER

1x Single Power outlet per stand, regardless of size

Power outlet is positioned in the rear corner of the stand

FLOOR

Venue carpet
EXPONET - ONLINE EXHIBITOR KIT
There's plenty you can do with your standard trade booth, however if you would like to go the extra mile and customise your allocated area with additional features simply contact ExpoNet.
As a trade exhibitor, your organisation will be contacted by ExpoNet to confirm your fascia details, furniture requirements and any additional trade needs you might have – it's simple, you can make all your arrangements online.
The online exhibitor kit can be accessed HERE.
For those wishing to contact the Exhibitor Services Department direct, please find the following details;
T: (02) 9645 7000
**Please note: all custom-built stands and special requirements must adhere to the Melbourne Convention & Exhibition Centre's safety and guideline rules
KEY EXHIBITION DATES & TIMES
FRIDAY 21 FEBRUARY 2020
5:00AM - 11:00AM
ExpoNet Build Exhibitor area < accessibility not available to Exhibitors until after 12:00pm for setup
12:00PM - 4:00PM
Bump-in | Exhibitors move in
SATURDAY 22 FEBRUARY 2020
7:45AM - 8:45AM
Delegate Registration
9:45AM - 11:15AM
Morning Tea - All Courses
12:00PM - 1:45PM
Lunch - All Courses
2:30PM - 3:30PM
Afternoon Tea - All Courses
3:30PM
End of Day - Trade
5:45PM
Day Close
SUNDAY 23 FEBURARY 2020
7:30AM - 8:30AM
Delegate Registration and Sign In
9:30AM - 10:45AM
Morning Tea - All Courses
11:30AM - 1:30PM
Lunch - All Courses
2:00PM - 3:15PM
Afternoon Tea - All Courses
3:15PM
End of Day - Trade
3:30PM - 5:00PM
Bump-out | Exhibitors are permitted to commence pack-up from 3:15pm following the final afternoon tea break
CHECKLIST
To ensure your requirements are met, please carefully read the information on this page and ensure you complete your checklist below.
CONFIRMED BOOTH ALLOCATION

As discussed and confirmed with Chloe Camilleri chloe@healthcert.com

BY 31 JANUARY 2020

EXPONET

Ordered your exhibitor furniture via www.exponet.com.au

BY 7 FEBRUARY 2020

INSERTS FOR DELEGATES

Quantity: 400 brochures (A4 or smaller)

Due by: 7 February 2020

Event Name: HealthCert Education Event - Melbourne (22-23 February 2020)

EXHIBITION ITEMS – VENUE DELIVERY

Ensure your exhibition items are shipped to Melbourne Convention and Exhibition Centre using the attached Delivery Label.

Deliveries accepted from Thursday 20 February 2020, between 8:00am - 4:00pm. Goods will not be accepted prior to the date advised.

LOADING DOCK: TEL: (03) 9235 8386

REPRESENTATIVE NAMES SUBMITTED

Have you provided your two complimentary representative names (including any special dietary requirements)? Email Chloe Camilleri, Event Manager.

Due by: Wednesday 12 February 2020

For additional representatives, please register their names via Chloe Camilleri.
HEALTHCERT CONTACTS
HEAD OF SALES & SPONSORSHIP
Jacinta Crabtree will be your primary contact with regards to booking and securing partnership opportunities. If you have any questions please contact Jacinta via the below avenues:
Phone: 0405 224 273
Email: jacinta@healthcert.com
EVENT MANAGER
Chloe Camilleri will be your contact in the lead up and throughout the event and can assist with logistics of attending, collateral and activations. Please contact Chloe via the below avenues:
Phone: 0437 199 901
Email: chloe@healthcert.com
Venue Information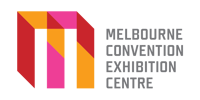 Melbourne Convention and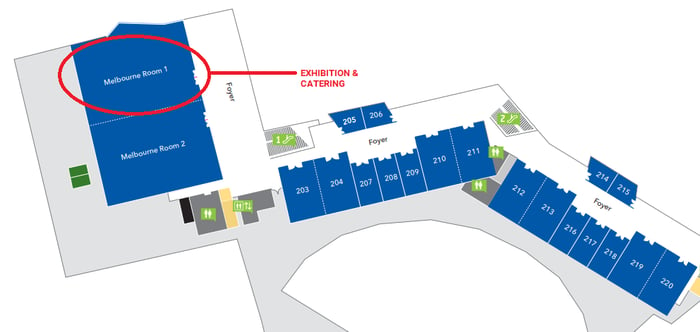 Exhibition Centre
1 Convention Centre Pl
South Wharf VIC 3006
Upon arrival, please make your way to Level 2.
Exhibition will be located in the Melbourne Room 1 (as indicated on the map in red).
Set on the banks of the iconic Yarra River, Melbourne Convention and Exhibition Centre (MCEC) is just a 20-minute drive from Melbourne airport and a short stroll to the city centre.





Catch any of the following trams and get off at the stop opposite the Clarendon Street entrance of MCEC:
Route 96 – St Kilda to East Brunswick
Route 109 – Port Melbourne to Box Hill
Route 12 – Victoria Gardens to St Kilda
Alternatively, catch tram number 48 or 70 and get off at the Flinders Street stop. Then take a short walk towards the Yarra River, across the Seafarers Bridge.
Take any train that goes to Southern Cross Station. Get off at Southern Cross Station and catch tram number 96, 109 or 12 as above.
The SkyBus transports visitors directly from Melbourne Airport to Southern Cross train station.
Bus route 237 operates from Queen Victoria Market, via Southern Cross Station to Lorimer Street South Wharf from Monday to Friday. Lormier Street is approximately a five-minute walk to MCEC. There is also a coach pick up/drop off point at Bay 1, Convention Centre Place (closest to DFO South Wharf).
Getting to and from Melbourne Tullamarine Airport is easy, with shuttle and bus services departing regularly.
TAXI SERVICES
13Cabs
Phone: 13 22 27
Website: www.13cabs.com.au
Silver Top
Phone: 13 10 08
Website: www.silvertop.com.au
Uber
Website: www.uber.com
PARKING
Melbourne Exhibition Centre Parking

This car park is currently reaching capacity early morning on busy event days. 1060 undercover parking spaces available.

Company: Wilson Parking

Opening Hours: Open 24 hours, seven days a week

Enter/Exit: Normanby Road

Weekend rate: $20.00, per exit, per day. Casual rates will otherwise apply.

Siddeley Street Parking

Company: Care Park

Opening hours: Open 24 hours; seven days a week

Enter/Exit: Corner of Siddeley Street and Flinders Street, Docklands

Weekend rate: $13.00 per exit, per day.

Freeway Parking

Company: Wilson Parking

Opening hours: Open 24 hours; seven days a week

Enter/Exit: Normanby Road and Munro Street

Weekend rate: Casual rates apply from $12.00 per day

South Wharf Retail Carpark

Company: Wilson Parking

Opening hours: Open 24 hours; seven days a week

Enter/Exit: Convention Centre

Weekend rate: Casual rates apply from $12.00 per day

Montague Street Carpark

Company: Care Park

Opening hours: Open 24 hours; seven days a week

Enter/Exit: Munro Street

Weekend rate: $12.00 maximum (12 hour ticket)
HealthCert reserves the right to amend or alter any advertised details relating to dates, program and speakers if necessary, without notice, due to circumstances beyond their control. All attempts have been made to keep any changes to a minimum.
BOOK YOUR TRAVEL AND STAY
Special room rates for HealthCert trade partners have been secured through the following hotels:
Mantra Southbank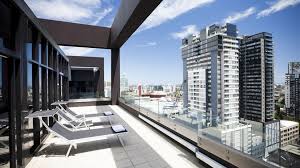 (4 stars)
31 City Road, Southbank VIC 3006
To book and receive 10% off your accommodation visit mantra.com.au and follow these steps:
Select your location, dates, numbers of guests and input the promo code -

HEALTHCERTMLB2020

- hit search

Select your room type and hit BOOK NOW to proceed to payment screen
DoubleTree by Hilton Melbourne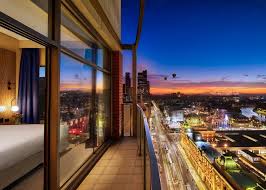 (4 stars)
270 Flinders Street, Melbourne VIC 3000
Discount Group Name: HealthCert Australia Group
10% accommodation discount off the best available rate from 20 February - 24 February 2020.
Please CLICK HERE to make your online booking.
Please note the above discount is subject to availability and valid until 6 February 2020.