SATURDAY 17 APRIL | SUNDAY 18 APRIL
COVID-19 UPDATE
At present, our aesthetic medicine workshops will proceed as planned on 17/18 April at Cliftons with COVIDSafe measures in place. We will continue to monitor the situation and will provide further updates next week.
The health and wellbeing of our course participants and team members remains our top priority. We will continue to actively monitor the situation regarding COVID-19 and are following the advice of relevant authorities, including the guidance of the facilities hosting our education events.
COURSES SCHEDULED
Thank you for supporting the HealthCert education events as a trade partner. Over the course of the weekend we will hold the following courses:
SATURDAY
SUNDAY
*Please note course agendas are subject to change without notice.
PARTNER INFORMATION
The information below has been prepared to assist you with the planning of your trade display. Please read and action the below to ensure your participation is a success.

LOCATION
Cliftons Brisbane
Level 23, 288 Edward Street, Brisbane QLD 4000
Please refer to venue information at bottom of page for map and parking information.

COURSE DATES AND TIMES
Saturday 17 April 2021 | 8:00am - 5:00pm
Sunday 18 April 2021 | 8:30am - 5:00pm


YOUR INCLUSIONS
Trade display at the education event
Insert for marketing materials in delegate bags (pre-arranged)
Catering for one representative (morning, afternoon and lunch breaks) - additional representatives to be confirmed based on COVIDSafe numbers in venue foyer area

Inclusion of your company logo on the HealthCert Partner Webpage
Provision of delegate contact details following the event (of those delegates who have opted in to receive information from our partners)
Other inclusions may apply depending upon the Partnership Package that has been negotiated for individual partners.
BUMP-IN
Prior to your attendance, please confirm with your courier that your goods have been delivered. (refer deliver label below)
Saturday
Partners are invited to bump in from 06:45am to 07:45am. All trade supplies, banners and goods must be setup by this time. Please ensure your staff has packed away all packaging and your areas are clean and tidy to welcome delegates.
Registration opens at 8:00am on Saturday morning, and 8:30am on Sunday morning. Please ensure your set-up is complete within the advised timings, or after all sessions have commenced and delegates have left the trade area following registration.

BUMP-OUT
Partners are invited to pack-down and bump out from 3:30pm following the final afternoon tea break on Sunday. Please do not pack-down prior to the last afternoon tea break, as per our contract.
If you have goods to be collected via courier following the event, please ensure you have return address labels for each item (to be numbered). The venue will hold your goods overnight and deliver to the loading dock ready for collection on Monday morning.
Please note: HealthCert is not responsible for arranging a courier to collect your goods. All trade partners are responsible for arranging a courier to collect their goods.
Please approach the HealthCert team for scissors, tape and extra labels if required.
BEFORE THE EVENT
TRADE AREA ALLOCATION
Each venue is unique, your trade area allocation will be coordinated by Jacinta Crabtree prior to your arrival and finalised the morning of the event.
With our redesigned localised (COVIDsafe) events we have limited the number of trade partners and will not have a formal exhibition build. Our trade and catering area space will be a common area with traditional trestle tables available along with other furniture that such as low chairs and coffee tables. We are keen to make this trade and catering space feel inviting and intimate so you can engage in valuable conversations and interactions with delegates, in a less formal environment.
Please liaise directly with Jacinta (jacinta@healthcert.com) should you have any additional considerations with your display items.


VENUE DELIVERIES
Your materials and stock can be sent directly to the venue (excluding your pre-arranged satchel inserts). Please use the venue delivery label provided below.


It is important to ensure each item sent has a delivery label with our unique event ID attached. Items delivered to the venue without a delivery label will not be accepted.
Deliveries will be accepted from Thursday 15 April 2021, between 9:00am - 4:00pm. The venue will not accept deliveries prior to the date advised.
Please note: When engaging a site-to-site courier (i.e. TSS Australia) for delivery of your items, please take note of Saturday AM bump-in times for your goods delivery. Goods cannot be received by the venue prior when this type of courier service is arranged.

BROCHURE INSERTS
Trade partners are invited to include promotional material in the delegate satchel. All inserts have been pre-arranged and finalised prior to attendance. We are unable to add additional items following the advised cut-off dates by our Head of Sales and Sponsorship - please ensure all communication is read carefully.

NAMES & SPECIAL DIETARIES
Please email your colleague/representative names attending the exhibition, including any special dietary requirements by Friday 9 April 2021.



Special Dietaries: We are only able to accommodate attendees with special dietary requirements if we have been notified in advance. On the day, a separate serving station will be available for you to collect your meals. Alternatively, please speak to the venue staff.
For additional representatives, please register their names via Jacinta Crabtree.

AT THE EVENT
ON ARRIVAL
On arrival please see a HealthCert team member at Registration – we will show you to your trade area for set-up.

YOUR WELCOME PACK
We are pleased to provide you with a Welcome Pack at your trade table (on arrival). This includes representative lanyards, an agenda for both days and a copy of the Exhibitor Passport (for delegates to collect your stamp - for a prize).
As we appreciate your feedback, a trade partner questionnaire will be emailed to you over the course of the event. If your team in attendance at the event could please complete this survey, as soon as possible after the event, it would be most appreciated.
CATERING
Morning tea, lunch and afternoon tea will be made available 15 minutes prior to the first course scheduled break. We invite you to enjoy your meal before delegates access the area.

INTERNET ACCESS
If complimentary Wi-Fi is available, your team will be provided with network and password information.

AGENDAS AND BREAKS
The course arrival time and breaks are staggered to maximise your interaction with delegates. Please refer to the course agendas within your welcome pack.

Saturday trade area start and finish times
Registration starts at 8:00am and the final afternoon tea break concludes at 3:30pm. The sessions will conclude by 5:00pm.
Sunday trade area start and finish times
Registration starts at 8:30am with a 9:00am session start time. The morning tea break will commence at 10:30am.
The final break will conclude at 3:30pm (followed by trade bump-out). The sessions will conclude by 5:00pm.

RACGP GUIDELINES
The practical workshops are an unaccredited portion of the accredited certificate course, however, to ensure a consistent learning environment we ask Trade Partners only access our training rooms with permission from the Event Manager or Head of Sales & Sponsorship.
Access will only be granted to observe (for a short period of time) and not for any discussion or interruption of the delegates during their learning. Thank you for your understanding.
If you would like to review the RACGP Guidelines, that apply to accredited learning they can be found here.

DELEGATE LISTS
The delegate list will be made available to our trade partners following each event – unless events are sold out well in advance and available earlier. Please note that in line with the Privacy Act, only delegates who have opted in to receive information from our partners will be included on the list.
Please contact Jacinta Crabtree, Head of Sales and Sponsorship, for further information at jacinta@healthcert.com.
Venue Information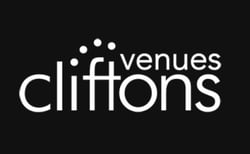 Cliftons Brisbane - Edward Street
HEALTHCERT CONTACT
HEAD OF SALES & SPONSORSHIP
Jacinta Crabtree will be your primary contact in the lead up and throughout the event and can assist with logistics of attending, collateral, activations and booking and securing partnership opportunities. If you have any questions please contact Jacinta via the below avenues:
Phone: 0405 224 273
Email: jacinta@healthcert.com
HealthCert reserves the right to amend or alter any advertised details relating to dates, program and speakers if necessary, without notice, due to circumstances beyond their control. All attempts have been made to keep any changes to a minimum.