Save 10% on all courses
in November
CPD courses from $400
Enrol by 30 November with code 10PNOV to save!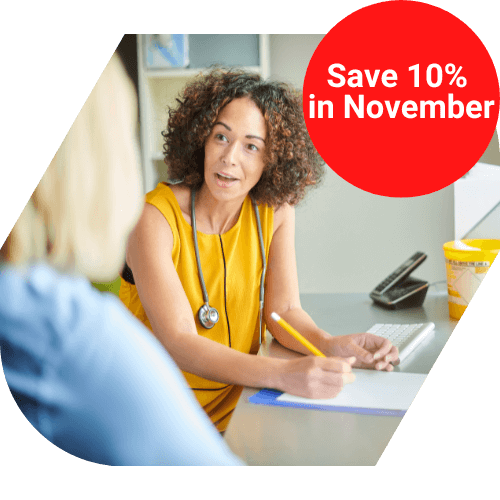 Help your patients confidently with their skin cancer, aesthetic, general dermatology, nutrition, musculoskeletal and sports, respiratory, and pain concerns.
All courses are university assured and are worth 40+ RACGP CPD points
or ACRRM equivalent.



Immunisation &
Vaccination
Safely provide immunisations and vaccinations based on an evidence-based strategy to improve patient outcomes, centred on a step-wise approach.
Domestic Abuse & Violence
Assess and manage neglect, physical and sexual abuse in primary care. Understand elder abuse issues, injury types and the effects of ageing on healing.


Aesthetic Medicine
This strictly science-based not company-funded program, is delivered by GPs for GPs, and provides training in the evolving field of aesthetic medicine.
Fully online or with optional hands-on workshop available at an additional cost
General Dermatology
Presented by noted dermatologists, learn how to manage all major dermatological conditions as well as general disease states manifesting through the skin.
Medical Nutrition &
Chronic Disease
Be confidently able to guide your patient with different dietary approaches for the management of chronic disease, diabetes and cardiovascular health in primary care.
Skin Cancer Medicine
Improve patient outcomes by upskilling in the diagnosis and treatment of the vast majority of skin lesions. Confidently and safely manage skin cancer in your practice.
Fully online or with optional hands-on workshop available at an additional cost
Clinical Procedures
Upskill in local anaesthetic, post-op care, suturing techniques, joint injections, permanent and temporary contraception, and how to manage common surgical problems.
Fully online or with optional hands-on workshop available at an additional cost
Medical Nutrition
Learn key nutrition assessment techniques and interventions to help your patients with obesity, diabetes, cardiovascular disease, cancer, eating disorders, and pregnancy.
Respiratory Conditions
& Infections
Diagnose, manage and prevent common respiratory illnesses, including asthma, COPD, sinusitis, lung cancer, and upper respiratory tract infections
Skin Cancer Surgery
Acquire and hone various surgical techniques to manage skin cancer cases. This will allow you to minimise referrals and become a referral option for your peers.
Fully online or with optional hands-on workshop available at an additional cost
Dermoscopy
Developed by members of the IDS, you will assess skin lesions with greater accuracy, detect melanomas in the early stages, and avoid unnecessary excisions.


Geriatric Medicine
Improve opportunities for prevention and early treatment of older patients. Diagnose and manage dementia, depression, osteoporosis and more.
Musculoskeletal & Sports Medicine
Diagnose joint and musculoskeletal pains and sports injuries. Identify underlying causes, minimise risk, and provide ongoing management for athlete's of different calibre.
Chronic Disease & Conditions
Better support your patients and reduce the impact of comorbidities. Understand and manage common chronic conditions, including COPD, diabetes, chronic kidney disease and more.
Women's Health
This program offers foundation to subspecialist knowledge of women's health issues, including: sexual health, PCOS, cancers, eating disorders, and incontinence.
Men's Health
Better address your male patients' concerns, such as prostate and penile conditions, sexual health, depression, fitness, cancers, dementia, cardiovascular health, and more.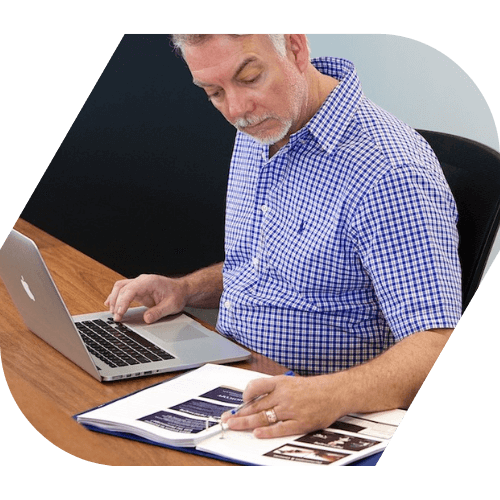 Why study with HealthCert?
Learn from experienced GPs.
Study online at your own pace.
Optional practical workshops available for hands-on training in skin cancer, aesthetic medicine and clinical procedures.
Participate in case discussions, watch procedure demonstrations and ask presenters questions in regular webinars.
Complete your assessment online and receive your CPD points and certificate.
Ongoing professional development available with certificates & diplomas at beginner, intermediate and advanced levels.
University assured.
Terms and conditions
Offer is valid from 12:01am AEST on Tuesday, 1 November 2022 until 11:59pm AEST on Wednesday, 30 November 2022 for new enrolments in all HealthCert Education certificate courses. This offer cannot be used in conjunction with any other special offer or rate. Savings on course bundles still apply. This offer is non-refundable. If you want to change courses after enrolling, you can transfer the sum paid to another course (at the regular rate). You may transfer your enrolment to a colleague (who meets the entry requirements). Contact us for more information.

Copyright 2022 HealthCert Education Pty Ltd