YOU ARE INVITED TO AN EXCLUSIVE WEBINAR AT NO CHARGE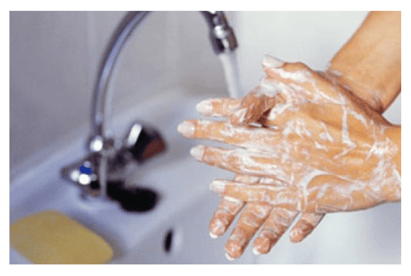 Managing Hand Dermatitis in General Practice
Join specialist Dermatologist Dr Ryan De Cruz as he presents on the growing and serious presentation of hand dermatitis. Dr De Cruz will tailor the learning of this condition to general practitioners and healthcare professionals who are seeing increased instances given the current environment with COVID-19.

Dr De Cruz will cover education and knowledge on hand dermatitis and how to manage this in practice. Further Dr De Cruz will provide recommendations and treatments for maintaining healthy skin barriers and further prevention of the condition. At the conclusion of this webinar you will be able to understand and manage hand dermatitis, recognise underlying causes and be familiar with prevention, treatment and maintenance techniques to assist your patient outcomes.
REGISTER NOW TO JOIN US LIVE ONLINE OR TO RECEIVE A RECORDING OF THE WEBINAR


WHEN: Thursday, 28 May at
7.00pm – 7.30pm AEST
WHERE: Online

PRESENTERS:

Dr Ryan De Cruz

---
RECEIVE FREE SAMPLE PRODUCTS

Please select your state below to contact your local representative and email your contact details and address to receive samples products.
---
MEET DR RYAN DE CRUZ
---
ABOUT DR RYAN DE CRUZ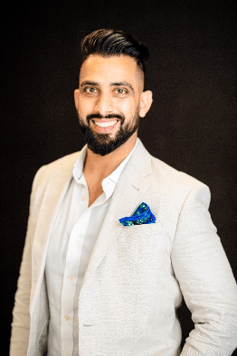 Specialist Dermatologist based in Melbourne, Australia
Expertise across eczema, acne, rosacea, psoriasis, skin cancer and hair loss disorders

M.B.B.S.(HONS), B.MED SCI, FACD

He graduated from The University of Melbourne in 2009 with Honours, where he was awarded the Australasian College of Dermatologist's Hermann Lawrence Prize in Dermatology and completed a Bachelor of Medical Science in hair disorders.

Dr De Cruz has a broad range of experience working in tertiary hospitals in Australia and the United Kingdom, including consultant positions at The Royal Melbourne Hospital (RMH) and The Skin Health Institute. In addition to RMH, Dr De Cruz practices across three private Dermatology clinics in Melbourne's southeast

His research has been published in leading medical journals and presented at peak international conferences. In recent years, Dr De Cruz was awarded the The Paul Eddington Scholarship (Skin & Cancer Foundation Inc.) FC Florance Bequest (Australasian College of Dermatologistss) to undertake and the Victoria Fellowship (Victorian State Government) to undertake a clinical fellowship in the role of immunosuppression on the skin, with a particular focus on bone marrow transplant patients. He worked at Kings' College Hospital NHS Trust, London and is now the clinical lead in Bone Marrow Transplant Dermatology at the Royal Melboune Hospital. Dr De Cruz is also passionate about teaching – General Practitioners, nurses and medical students.


---