YOU ARE INVITED TO AN EXCLUSIVE WEBINAR AT NO CHARGE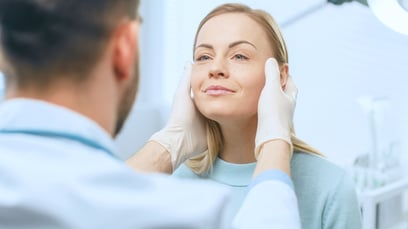 An introduction to general dermatology: skin conditions affecting the face
With the shift to wearing a face mask in many states and areas of Australia, skin conditions affecting the face are increasing in prevalence. Particularly, acne, rosacea and facial dermatitis. Join dermatologist Dr Niyati Sharma for an interactive, educational webinar aimed to refresh your knowledge and enrich your practice.
Learning objectives
To gain a deeper understanding of common skin conditions of the face including Acne, Rosacea and Dermatitis

To understand the most effective management protocols for each condition

To know what role skin care plays in maintenance and prevention



REGISTER NOW TO JOIN US LIVE ONLINE OR TO RECEIVE A RECORDING OF THE WEBINAR



WHEN: Thursday, 10 September at
7.00pm – 8.00pm AEST
WHERE: Online

PRESENTER:

Dr Niyati Sharma, Dermatologist

---
RECEIVE FREE SAMPLE PRODUCTS

Please select your state below to contact your local representative and email your contact details and address to receive samples products.
---
ABOUT DR NIYATI SHARMA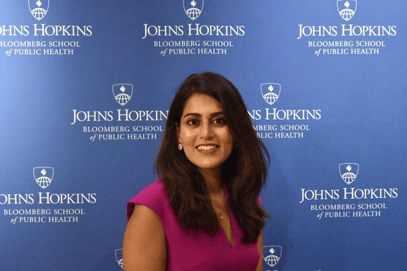 Dr Niyati Sharma grew up in Melbourne, undertook her undergraduate medical degree at Adelaide University before coming back to Melbourne to undertake her internship at Royal Melbourne Hospital. After a few years of working in different parts of Australia, she decided to specialise in Dermatology with the Australian College of Dermatologists. As part of her 4 year post graduate training, Dr Sharma spent one year in Singapore at the National Skin Centre learning the subtleties of treating Asian skin and their diseases. After finishing her fellowship exams, Dr Sharma took further sub-specialising at Ann & Robert Lurie Children's Hospital in Chicago in paediatric dermatology. Furthermore, she also has undertaken her Masters of Public Health, specialising in nutrition, at the prestigious Johns Hopkins University in Baltimore, USA. Now Dr Sharma has opened Inside Out Dermatology clinic to help patients approach their skin diseases from a wholistic manner, hence radiate from within.

Dr Sharma is a visiting dermatologist for Boxhill Hospital, Dandenong Hospital, and Monash Medical Centre public dermatology clinic. Dr Sharma has a keen interest in teaching and currently teaches the trainee dermatology registrars here and in Fiji.

Dr Sharma enjoys managing all disorders of skin, hair and nails. She has particular interests in skin cancer management, women's and children's Dermatology, management of excessive sweating, and treatment of psoriasis and eczema.

---